Ticket Centre at National Palace of Culture, Sofia, 1, "Bulgaria" Square
Phones: (+359 2) 916 63 00; (+359 2) 916 64 00
Tickets online
Amazing Grace
Realised by Alan Elliott, with original 1972 Warner Bros. footage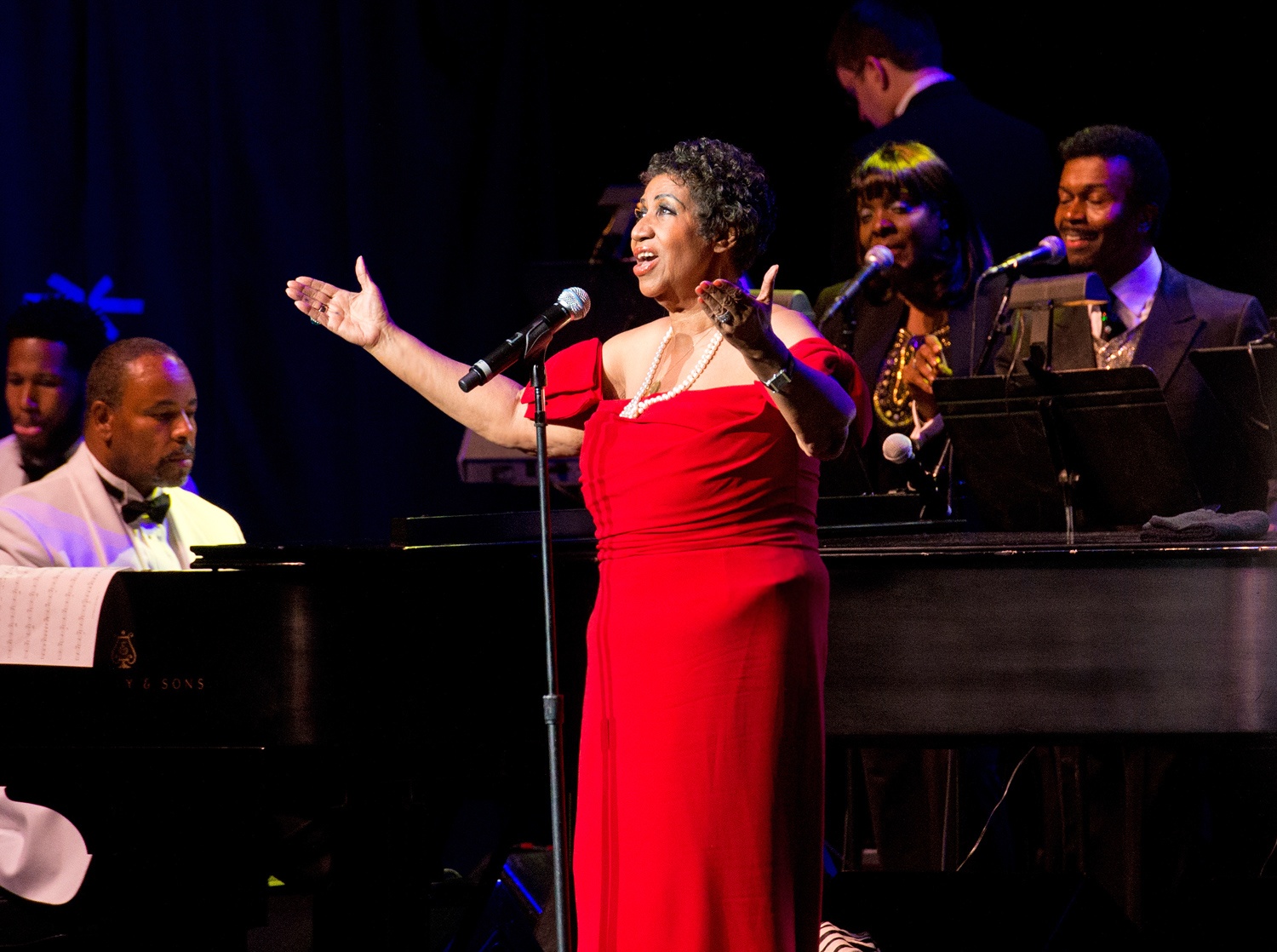 Trailer
USA, 2018, 87 min.
Realised by Alan Elliott, with original 1972 Warner Bros. footage
producers - Alan Elliott, Joe Boyd, Rob Johnson, Chiemi Karasawa,
Sabrina Owens, Jerry Wexler, Tirrell D. Whittley and Joseph Woolf
editor – Jeff Buchanan
with:
Aretha Franklin, James Cleveland, The Southern California Community Choir, Alexander Hamilton (Choir Director), Cornell Dupree (Guitar), Poncho Morales (Percussion), Bernard Purdie (Drums), Chuck Rainey (Bass)

Entering the venue unobtrusively, she smiles briefly, gathers herself for a moment and then starts to sing. Gently at first, but then ever more powerfully, her voice begins to carry the audience away into the infinity of paradise.
In January 1972, Aretha Franklin made her legendary album 'Amazing Grace' with the Southern California Community Choir and Reverend James Cleveland in the New Temple Missionary Baptist Church in Los Angeles. At the height of her fame, she made the decision to return to where she began, to the world of gospel music. Recorded in two days, this live album was to become the most successful gospel record of all time. On it, Franklin sings songs like 'How I Got Over', 'Precious Memories' and provides an 11-minute rendition of 'Amazing Grace'. The result is a concert film that celebrates human dignity and the longing for freedom and justice. It also provides ample evidence of the enduring charisma of this soul icon who died in August 2018. Totally electrifying experience!
Screenings:
Tuesday, 19 November 2019, 18:30, Cinema House -
Buy a ticket online
Friday, 22 November 2019, 18:30, Odeon
Saturday, 30 November 2019, 17:00, Lumiere Lidl -
Buy a ticket online
Wednesday, 4 December 2019, 18:30, Lumiere Lidl
Ticket Centre at National Palace of Culture, Sofia, 1, "Bulgaria" Square
Phones: (+359 2) 916 63 00; (+359 2) 916 64 00
Working time:
Monday - Friday: 09:00 - 20:30 h
Saturday & Sunday: 10:00 to 20:00 ч.