***
НДК Зала 1: 12 лв. Намаление за ученици, студенти и пенсионери – 10 лв.
Специални събития: Моята страст към киното – вечер на Стефан Вълдобрев. Цени на билетите: 20, 25, 30 лв.
Кино Люмиер, Дом на киното, Филмотечно кино "Одеон", Влайкова, Френски институт, Културен център G 8, Euro Cinema: 10 лв.Намаление за ученици, студенти и пенсионери – 8 лв.
Human Voice and Classic Pleasures: BGN 7. Discount for pupils, students and pensioners - BGN 5.
Ticket Centre at National Palace of Culture, Sofia, 1, "Bulgaria" Square
Phone: (+359 2) 916 63 69
Tickets online
VR mania in Hall 4, National Palace of Culture. The ticket is for 45 minutes of viewing works of the viewer's choice. Sessions are every 30 minutes. Price - BGN 20.
House of Gucci
director – Ridley Scott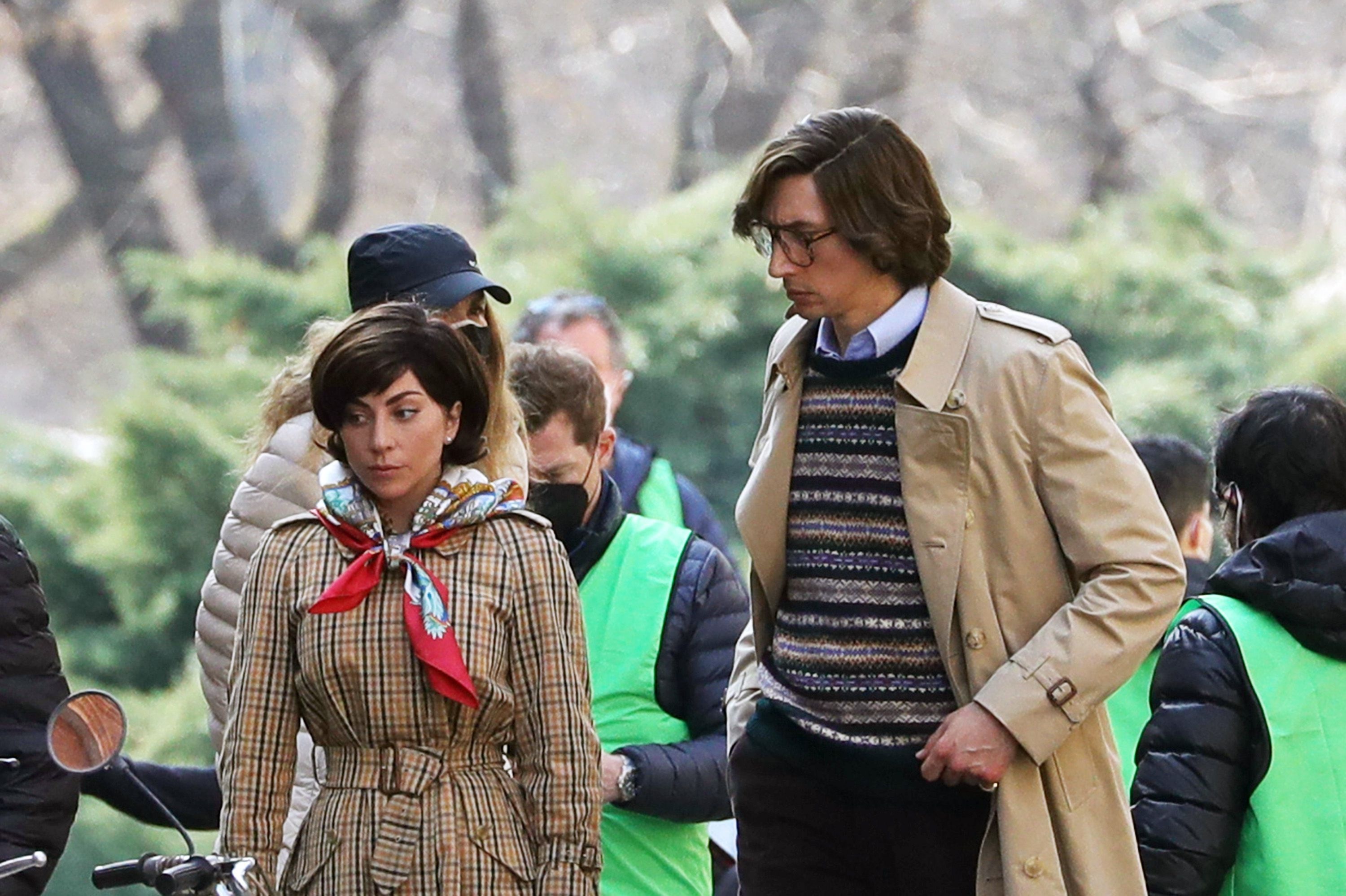 Trailer
House of Gucci
USA-Canada, 2021, 160 min
director – Ridley Scott
producers – Giannina Facio, Mark Huffam, Kevin J. Walsh and Ridley Scott
script – Becky Johnston and Roberto Bentivegna
based on the book by Sara Gay Forden
camera – Dariusz Wolski
editor – Claire Simpson
music – Harry Gregson-Williams
production designer – Arthur Max
costume designer – Janty Yates
A METRO-GOLDWYN-MAYER/SCOTT FREE PRODUCTIONS/BRON STUDIOS production
intl. sales – METRO-GOLDWYN-MAYER
BG distributor – FORUM FILM
cast:
Lady Gaga (Patrizia Reggiani), Adam Driver (Maurizio Gucci), Jared Lito (Paolo Gucci), Jeremy Irons (Rodolfo Gucci), Al Pacino (Aldo Gucci), Salma Hayek (Pina Auriemma), Jack Huston (Domenico De Sole), Camille Cottin (Paola Franchi), Madalina Ghenea (Sophia Loren), Reeve Carney (Tom Ford)
Inspired by the shocking true story of the empire behind Italian fashion house "Gucci", the film reveals what the name Gucci stands for, what it's worth and the lengths to which one family will go to gain control and power. We will witness three decades of love, decay, ambition, betrayals and revenge, reaching its tragic climax – murder.
The main character is the charming and intelligent Patrizia, who is married to Maurizio Gucci – the grandson of the founder of "Gucci" and one of the heirs to the company. While navigating the extremely high stakes of the iconic brand, Patrizia fights for control with the main players in the family business, including her husband, his conniving uncle Aldo, enterprising cousin Paolo and old-fashioned father Rodolfo.
Led by a stellar cast of great actors, House of Gucci will show us a remarkable, tempting world of riches, style and power, that hide the ugly truth about the worst of human passions and aspirations.
Screenings:


Saturday, 27 November 2021, 19:00, Hall 1 - BUY A TICKET

National Palace of Culture, Hall 1 – 12 leva
Reduced price for retired people
and students –
10 leva
THE BELL – monoperformance of Deyan Donkov –
30, 40, 50 leva
Reduced price – 20 leva

***
French Institute, Cultural Center G8, Euro Cinema – 10 leva
VR screenings – 15 leva
Reduced price – 8 leva
The Human Voice and movies from "Classic Pleasures" – 7 leva