Ticket Centre at National Palace of Culture, Sofia, 1, "Bulgaria" Square
Phones: (+359 2) 916 63 00; (+359 2) 916 64 00
Working time:
Monday - Friday: 09:00 - 20:30 h
Saturday & Sunday: 10:00 to 20:00 ч.
Tickets online
The Old Man & the Gun
director and screenwriter – David Lowery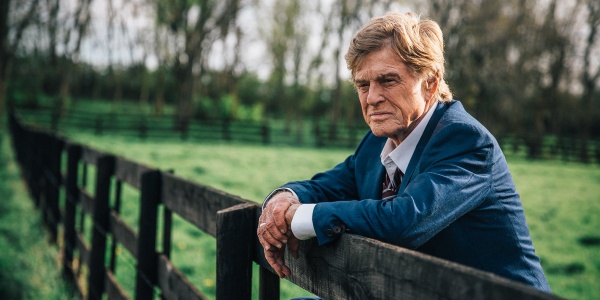 Trailer
USA, 2018, 93 min
director and screenwriter – David Lowery
based on the New Yorker article by David Grann
producers – James D. Stern, Dawn Ostroff, Jeremy Steckler, Anthony Mastromauro, Bill Holderman, Toby Halbrooks, James M. Johnston and Robert Redford
camera – Joe Anderson
editor – Lis Zeno Churgin
music – Daniel Hart
production designer – Scott Kuzio
costume designer – Annell Brodeur
A CONDE NAST ENTERTAINMENT/SAILOR BEAR FILM/IDENTITY FILMS/
TANGO PRODUCTIONS/WILDWOOD ENTERPRISES production
intl. sales – ROCKET SCIENCE
nominations:
London – Competition
cast:
Robert Redford (Forrest Tucker), Casey Affleck (John Hunt), Danny Glover (Teddy), Tika Sumpter (Maureen), Isiah Whitlock Jr. (Detective Gene Dentler), John David Washington (Lt. Kelley), Tom Waits (Waller), Sissy Spacek (Jewel), Elizabeth Moss (Dorothy), Keith Carradine (Capt. Calder)
Robert Redford has announced that this will be his final film as an actor, and, as such, David Lowery's charming comedic caper for spiffy bank robber Forrest Tucker, serves as a fitting capper to a legendary career built, almost 50 years ago, on Butch Cassidy and the Sundance Kid. Tucker, who died in prison in 2004, is a legend, too: he was an amiable and quiet-spoken septuagenarian whose last heist happened when he was 78 years old, completing a career that made him one of the most infamous bank robbers of the last century. That he was also one the world's greatest prison escapologists - he told Grann that he had escaped successfully 18 times and failed in 12 other attempts - adds another layer to this irresistible figure, and Redford draws on all his charm to tell the story of a lifelong criminal who even the police came to regard as a gracious gentleman of style. Oscar-winner Sissy Spacek is also winning as the last
love-interest in Tucker's life, while Casey Affleck essays the police officer who has sworn to put Tucker behind bars. But, of course, the screen belongs to Mr. Redford…
Screenings:
Saturday, 17 November 2018, 17:30, G-8 Cinema
Sunday, 18 November 2018, 18:00, Lumiere Lidl
Tuesday, 20 November 2018, 21:00, Lumiere Lidl
Saturday, 24 November 2018, 17:15, Euro Cinema
Sunday, 25 November 2018, 20:30, Odeon
Ticket Centre at National Palace of Culture, Sofia, 1, "Bulgaria" Square
Phones: (+359 2) 916 63 00; (+359 2) 916 64 00
Working time:
Monday - Friday: 09:00 - 20:30 h
Saturday & Sunday: 10:00 to 20:00 ч.
TICKETS:
National Palace of Culture, Hall 1 – 12 lv.; reduction for students and retired people – 10 lv.
Opening Gala – The Time Is Ours – 10/8 lv.
Cinema Lumiere, Cinema House, Cinema Odeon, G8 and Euro Cinema – 10/8 lv.
Children Films – 7/5 lv.
Bulgarian Premieres – Away from the Shore, Living Chimneys, My Sister's Silence – 8/5 lv.
Bergman's Retrospective and program "Classic Pleasures" – 7/5 lv.
NPC Tickets Online