***
НДК Зала 1: 12 лв. Намаление за ученици, студенти и пенсионери – 10 лв.
Специални събития: Моята страст към киното – вечер на Стефан Вълдобрев. Цени на билетите: 20, 25, 30 лв.
Кино Люмиер, Дом на киното, Филмотечно кино "Одеон", Влайкова, Френски институт, Културен център G 8, Euro Cinema: 10 лв.Намаление за ученици, студенти и пенсионери – 8 лв.
Human Voice and Classic Pleasures: BGN 7. Discount for pupils, students and pensioners - BGN 5.
Ticket Centre at National Palace of Culture, Sofia, 1, "Bulgaria" Square
Phone: (+359 2) 916 63 69
Tickets online
VR mania in Hall 4, National Palace of Culture. The ticket is for 45 minutes of viewing works of the viewer's choice. Sessions are every 30 minutes. Price - BGN 20.
The Peanut Butter Falcon
directors and screenwriters – Tyler Nlson and Michael Schwartz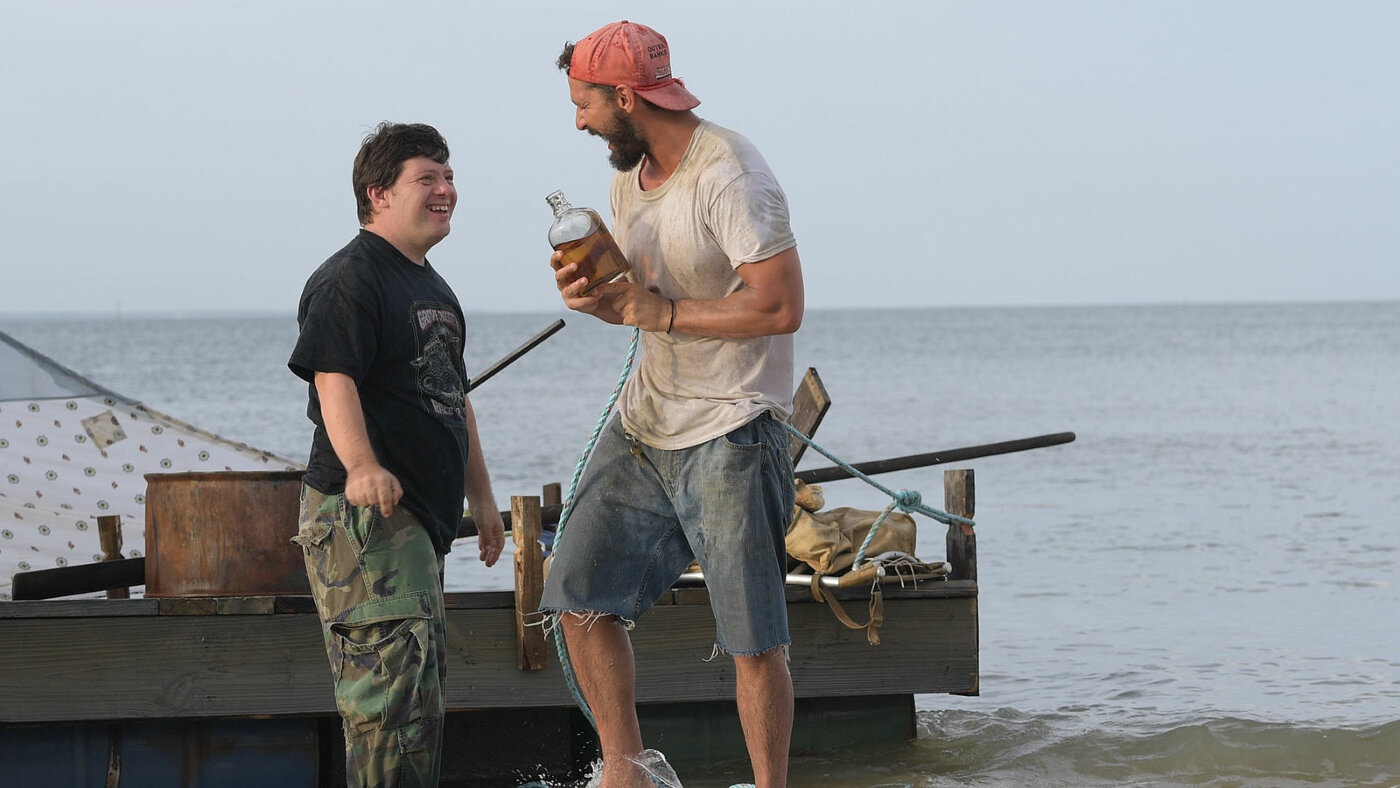 Trailer
The Peanut Butter Falcon
USA, 2019, 97 min
directors and screenwriters – Tyler Nlson and Michael Schwartz
producers – Christopher Lemole, Tim Zajaros, Albert Berger, Ron Yerxa,
Lije Sarki and David Thies
camera – Nigel Bluck
editors – Nat Fuller and Kevin Tent
music – Zachary Dawes, Noam Pikelny, Jonathan Sadoff and Gabe Witcher
production designer – Gabrael Wilson
A LUCKY TREEHOUSE/ARMORY FILMS/NUT BUCKET FILMS production
awards and nominations:
Deauville American Film Festival – Audience Award
Nomination from Directors Guild of America for first-time feature film
cast:
Shia LaBeouf (Tyler), Dakota Johnson (Eleanor), Zack Gottsagen (Zak), John Hawkes (Duncan), Bruce Dern (Carl), Thomas Haden Church (Salt Water Redneck)
In this often funny Mark Twain-style fable, a young man with Down syndrome teams with a charismatic fugitive for the adventure of a lifetime. Zak, obsessed with becoming a professional wrestler, escapes from the nursing home where he lives to attend a wrestling school set up by his idol, the Salt Water Redneck. Along the way, Zak meets Tyler, a crab fisherman whose fiery run-in with rival Duncan has him skipping town. Pursued by both Duncan and Eleanor, an employee from Zak's nursing home, this unlikely pair travel through the backwaters of the Carolinas to realize the young man's dreams.
Screenings:


Thursday, 2 December 2021, 18:00, Lumiere - BUY A TICKET

National Palace of Culture, Hall 1 – 12 leva
Reduced price for retired people
and students –
10 leva
THE BELL – monoperformance of Deyan Donkov –
30, 40, 50 leva
Reduced price – 20 leva

***
French Institute, Cultural Center G8, Euro Cinema – 10 leva
VR screenings – 15 leva
Reduced price – 8 leva
The Human Voice and movies from "Classic Pleasures" – 7 leva