Ticket Centre at National Palace of Culture, Sofia, 1, "Bulgaria" Square
Phones: (+359 2) 916 63 00; (+359 2) 916 64 00
Tickets online
The Wolf's Call / Le Chant du loup
director and screenwriter – Antonin Baudry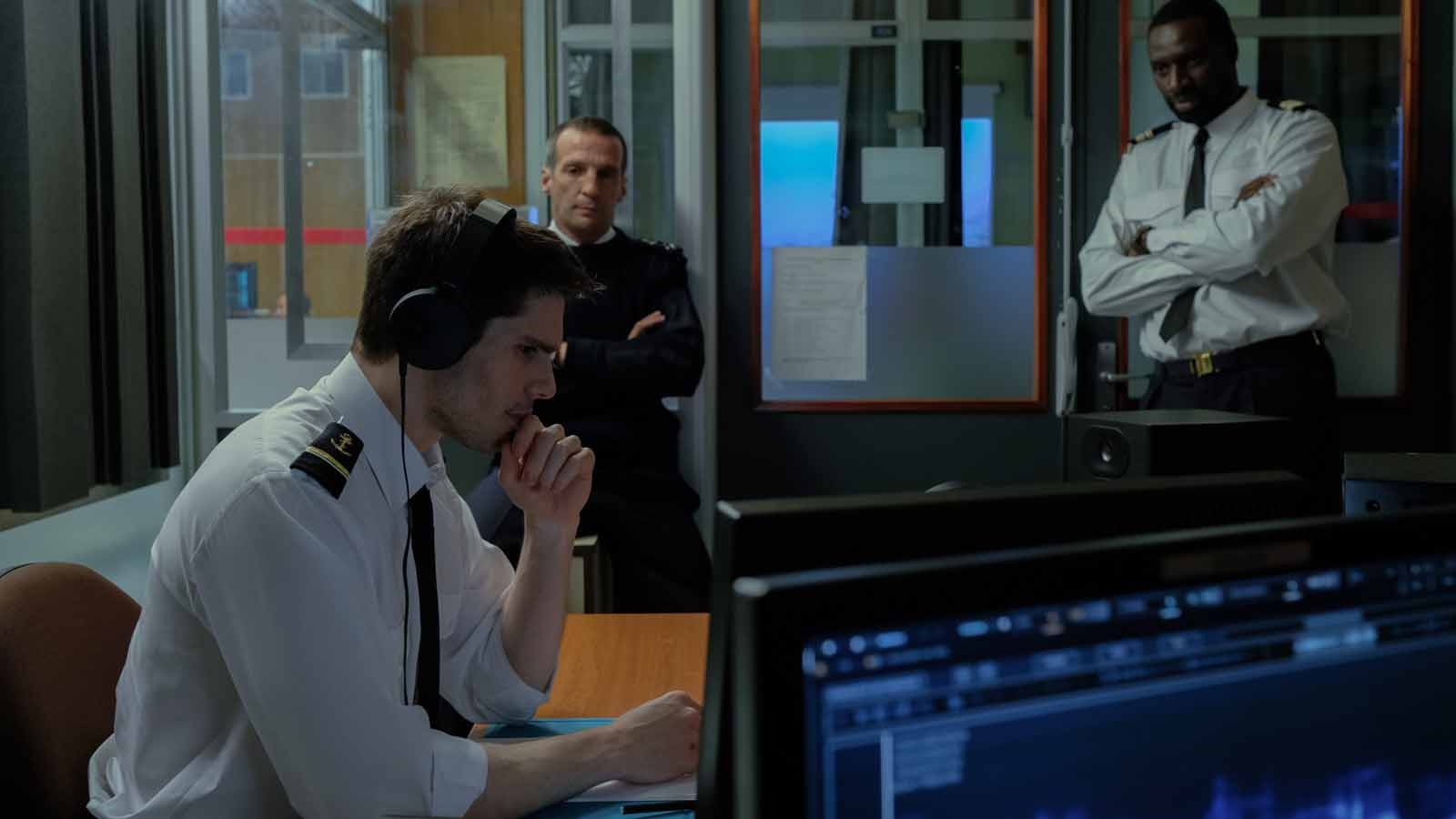 Trailer
France, 2019, 115 min
director and screenwriter – Antonin Baudry
producers – Jerome Seydoux and Alain Attal
camera – Pierre Cottereau
editor – Nassim Tehrani and Saar Klein
music – tomandandy
art director – Benoit Barouh
A PATHE PRODUCTION/TRESOR FILMS/CHI-FOU-MI PRODS. production
intl. sales – PATHE
cast:
Francois Civil (Chanteraide), Omar Sy (D'Orsi), Mathieu Kassovitz (Alfost), Reda Kateb (Grandchamp), Paule Beer (Diane)
A French submarine finds itself in a crisis situation. Among the crew: Commandant Grandchamp, second-in- command D'Orsi, and Chanteraide, acoustic analyst and specialist in sonar detection. They extricate themselves from the crisis efficiently. Yet part of the operation remains shrouded in mystery: a sound which Chanteraide, who has a "golden ear", was unable to identify. Obsessed by this "unclassifiable" sound which almost jeopardized the operation, and despite his subsequent temporary suspension, Chanteraide defies his superiors' orders and decides to investigate. Amid high-stake international tensions, guided by his intuition, Chanteraide will unwittingly participate in an even more dangerous "dissuasive maneuver" that will lead his country - and the rest of the world - to the brink of apocalypse.
Screenings:
Tuesday, 19 November 2019, 18:45, G-8 Cinema -
Buy a ticket online
Thursday, 21 November 2019, 20:30, Odeon
Friday, 22 November 2019, 18:00, Lumiere Lidl -
Buy a ticket online
Friday, 22 November 2019, 19:00, Institut Francais
Ticket Centre at National Palace of Culture, Sofia, 1, "Bulgaria" Square
Phones: (+359 2) 916 63 00; (+359 2) 916 64 00
Working time:
Monday - Friday: 09:00 - 20:30 h
Saturday & Sunday: 10:00 to 20:00 ч.