Ticket Centre at National Palace of Culture, Sofia, 1, "Bulgaria" Square
Phones: (+359 2) 916 63 00; (+359 2) 916 64 00
Working time:
Monday - Friday: 09:00 - 20:30 h
Saturday & Sunday: 10:00 to 20:00 ч.
Tickets online
The Magic Flute/Trollflojten
director and screenwriter – Ingmar Bergman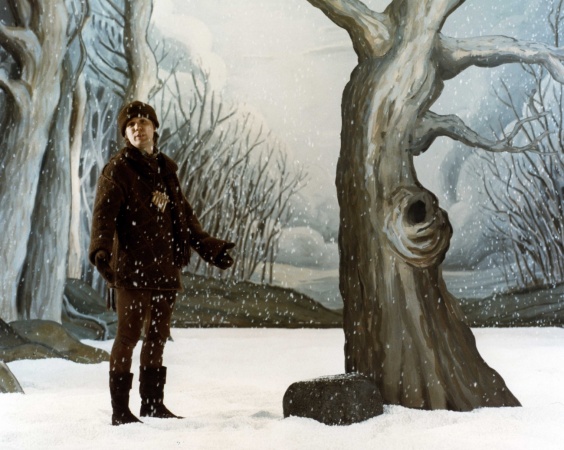 Sweden, 1975, 135 min., color
director and screenwriter – Ingmar Bergman
based on the libretto by Emanuel Schikaneder for the Mozart's opera, translated into Sweden by Alf Henrikson
producer – Mans Reutersward
cinematographer – Sven Nykvist
editor – Siv Lundgren
music – Wolfgang Amadeus Mozart
production designer – Henny Noremark
costume designers – Henny Noremark and Karin Erskine
A SVERIGES RADIO production
awards and nominations:
Special Award from American National Society of Film Critics for "demonstrating how pleasurable opera can be on film"
Nominations for "Golden Globe" '75 and for "Cesar" '76 for foreign language film
Nomination for "Oscar" '75 for costume design
cast:
Josef Kostlinger (Tamino), Irma Urrila (Pamina), Hakan Hagegard (Papageno), Elisabeth Eriksson (Papagena), Ulrik Cold (Sarastro), Birgit Nordin (Queen of the Night), Ragnar Ulfung (Monostatos)
The young prince Tamino gets to the kingdom of the Queen of the Night where he learns that her daughter, the beautiful Pamina, is kidnapped by the vicious priest Sarastro and heads off to free her with the help of the magic flute. Tamino reaches the temple of Sarastro only to find out that he does not mean any harm to the girl and that the Queen has tricked him. Wise Sarastro sets Tamino and Pamina on several trials which they pass successfully.
Bergman spent a year on the production, taking great care in selecting the cast of mainly Scandinavian singers. He particularly strived for voices which were natural ergo believable, rather than perfect.. Bergman was also at pains to try to recreate the atmosphere of the first 1791 performance of the opera, held under particularly lively circumstances. An objection often raised with films of operas is that they are not films per se, but are instead operas which happen to be recorded onto film. This cannot be said of Bergman's The Magic Flute. Particularly noteworthy is the famous aria in Act Two, when the Queen of the Night sings of her terrifying despair and vengeance.
Screenings:
Thursday, 8 November 2018, 19:00, Lumiere Lidl
Saturday, 10 November 2018, 15:15, Odeon
Ticket Centre at National Palace of Culture, Sofia, 1, "Bulgaria" Square
Phones: (+359 2) 916 63 00; (+359 2) 916 64 00
Working time:
Monday - Friday: 09:00 - 20:30 h
Saturday & Sunday: 10:00 to 20:00 ч.
TICKETS:
National Palace of Culture, Hall 1 – 12 lv.; reduction for students and retired people – 10 lv.
Opening Gala – The Time Is Ours – 10/8 lv.
Cinema Lumiere, Cinema House, Cinema Odeon, G8 and Euro Cinema – 10/8 lv.
Children Films – 7/5 lv.
Bulgarian Premieres – Away from the Shore, Living Chimneys, My Sister's Silence – 8/5 lv.
Bergman's Retrospective and program "Classic Pleasures" – 7/5 lv.
NPC Tickets Online