TICKETS:
НДК Зала 1: 12 лв. Намаление за ученици, студенти и пенсионери – 10 лв.
Специални събития: Моята страст към киното – вечер на Стефан Вълдобрев. Цени на билетите: 20, 25, 30 лв.
Кино Люмиер, Дом на киното, Филмотечно кино "Одеон", Влайкова, Френски институт, Културен център G 8, Euro Cinema: 10 лв.Намаление за ученици, студенти и пенсионери – 8 лв.
Човешкият глас и Класически удоволствия: 7 лв. Намаление за ученици, студенти и пенсионери – 5 лв.
Билетен център НДК, София, площад "България" 1
Телефони: (+359 2) 916 63 68, 916 63 69
Билети онлайн в Електронен билетен център - НДК
VR мания. Билетът е за 45 минути гледане на произведения по избор на зрителя. Сеансите са на всеки 30 минути. Цена – 20 лв.
The Banshees of Inisherin
director and screenwriter – Martin McDonagh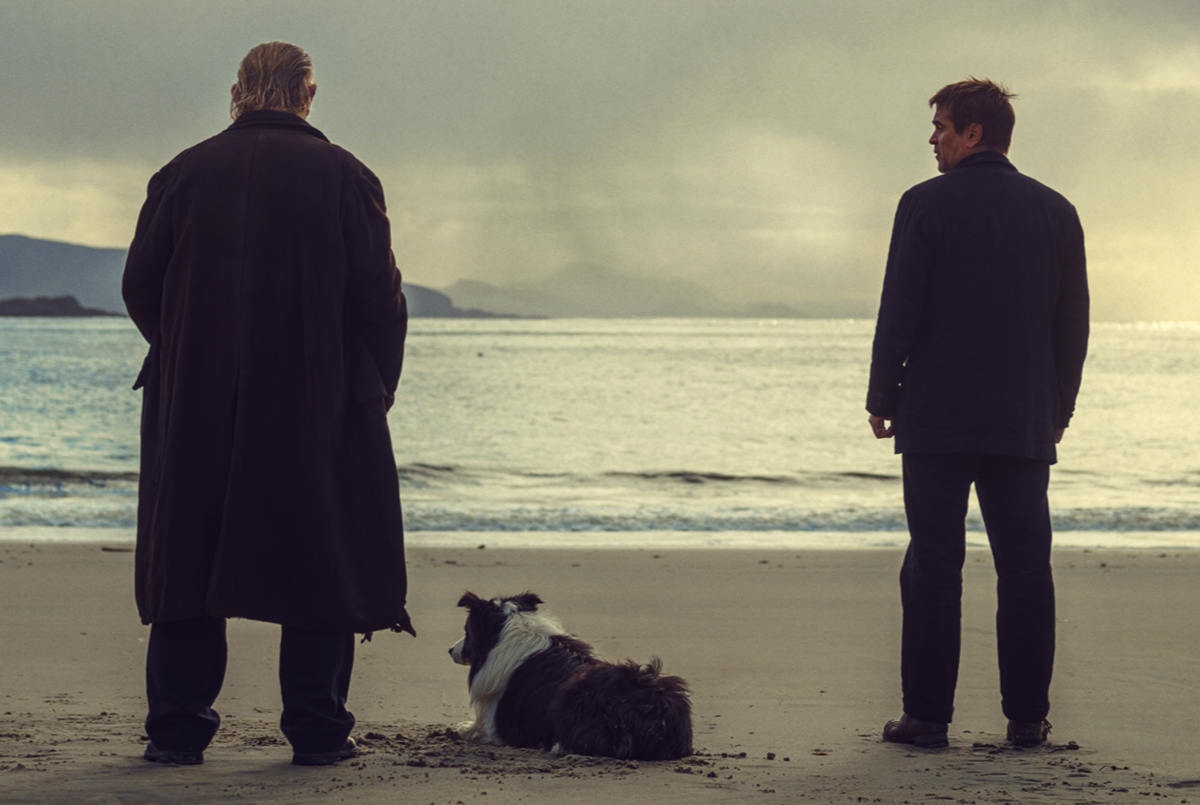 Trailer
The Banshees of Inisherin
United Kingdom-Ireland-USA, 2022, 114 min.
director and screenwriter – Martin McDonagh
producers – Graham Broadbent, Pete Czernin and Martin McDonagh
camera – Ben Davis
editor – Mikkel Nielsen
music – Carter Burwell
production designer – Mark Tildesley
costume designer – Elmer Ni Mhaoldomhnaigh
A BLUEPRINT PICTURES production
intl. sales – SEARCHLIGHT PICTURES
BG distributor – FORUM FILM
awards:
2 awards from Venice – Volpi Cup for best actor to Colin Farrell and for best screenplay
cast:
Colin Farrell (Padraic), Brendan Gleeson (Colm Doherty), Kerry Condon (Siobhan), Barry Keoghan (Dominic Kearney)
From the vibrant imagination of Oscar-winning writer-director Martin McDonagh comes this pitch-black comic fable of wounded friendship and the perils of petty grievance. The Banshees of Inisherin is enchanting, poignant, and relentlessly entertaining.
Set in 1923 on the fictional island of Inisherin, just off Ireland's west coast, our story begins with a slight. As he does every day, Pádraic calls on his pal Colm to go for a pint. When he doesn't answer the door and later refuses to sit with him at the pub, Pádraic is dumbfounded. "I just don't like you anymore," Colm explains. He'd rather save his energy for his newfound hobby, composing music, instead of wasting the days away with Pádraic. Unwilling to accept that their friendship is over, Pádraic continues confronting Colm, until Colm posits a gruesome ultimatum. The result of this standoff soon involves the whole village, with no one able to predict the lengths to which this feud will go.
As he did with the 2017 TIFF People's Choice Award winner Three Billboards Outside Ebbing, Missouri, McDonagh strikes a balance between allegory and the immediacy of interpersonal drama, keeping us in fits of laughter as we recognize the all-too-human nature of his brilliantly drawn characters.
Ticket Centre at National Palace of Culture, Sofia, 1, Bulgaria Square, T: +359 2 916 63 69
Lumiere, 1, Bulgaria Square, T: +359 2 916 6300
Cinema House, 37, Ekzarch Yosiff Str., T: +359 2 980 7838
Odeon, 1, Patriarch Evtimii Blvd, +359 2 989 24 69
Vlaykova, 11, Tsar Ivan Assen II Str, T: +359 892 22 68 68
French Institute, 3, Slaveykov Square, T: +359 2 937 79 22
Cultural Center G8, 8, Gladstone Str., T: +359 2 995 00 80
Euro Cinema, 17, Aleksandar Stamboliiski Blvd., T: +359 2 980 41 61

TICKETS:
National Palace of Culture Hall 1 – 14 leva
Reduced price – 12 leva
Lumiere, Cinema House, Odeon, Vlaykova, French Institute, Cultural Center G8, Euro Cinema – 12 leva
Reduced price – 10 leva
Classic Pleasures: 8 leva
Reduced price – 6 leva