TICKETS:
НДК Зала 1: 12 лв. Намаление за ученици, студенти и пенсионери – 10 лв.
Специални събития: Моята страст към киното – вечер на Стефан Вълдобрев. Цени на билетите: 20, 25, 30 лв.
Кино Люмиер, Дом на киното, Филмотечно кино "Одеон", Влайкова, Френски институт, Културен център G 8, Euro Cinema: 10 лв.Намаление за ученици, студенти и пенсионери – 8 лв.
Човешкият глас и Класически удоволствия: 7 лв. Намаление за ученици, студенти и пенсионери – 5 лв.
Билетен център НДК, София, площад "България" 1
Телефони: (+359 2) 916 63 68, 916 63 69
Билети онлайн в Електронен билетен център - НДК
VR мания. Билетът е за 45 минути гледане на произведения по избор на зрителя. Сеансите са на всеки 30 минути. Цена – 20 лв.
Caravaggio's Shadow / L'Ombra di Caravaggio
director – Michele Placido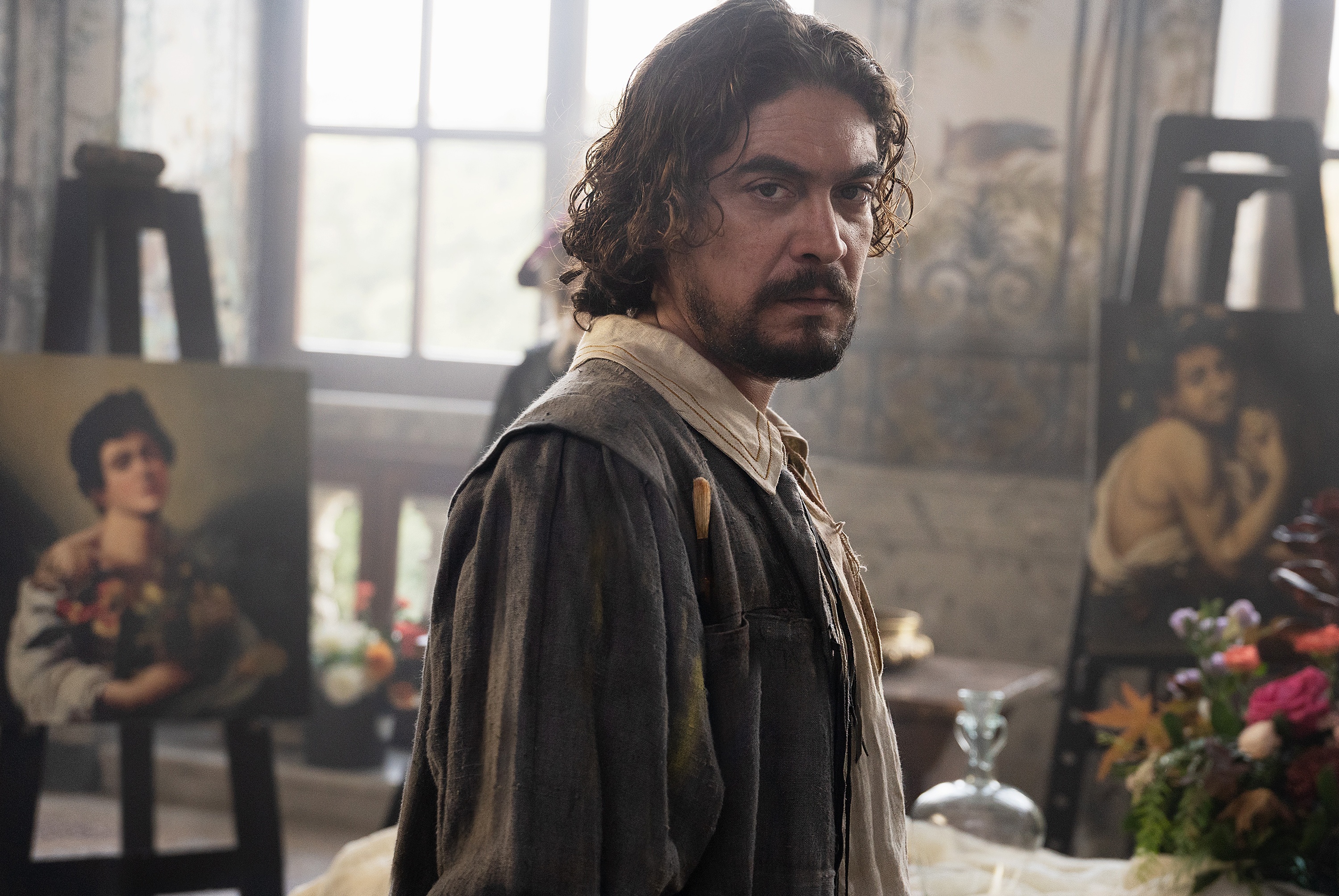 Trailer
Caravaggio's Shadow / L'Ombra di Caravaggio
Сянката на Караваджо
Italy-France, 2022, 120 min.
director – Michele Placido
producer – Federica Vincenti
script – Sandro Petraglia, Fidel Signorile and Michele Placido
camera – Michele D'Atanasio
editor – Consuelo Catucci
production designer – Tonino Zera
costume designer – Carlo Poggioli
A GOLDENART/CHARLOT/LE PACTE/RAI CINEMA/MACT PRODS. Co-production
intl. sales – WILD BUNCH
BG distributor – BETA FILM
cast:
Riccardo Scamarcio (Caravaggio), Louis Garrel (The Shadow), Isabelle Huppert (Costanza Sforza Colonna), Micaela Ramazzotti (Lena Antonietti), Tedua (Cecco), Vinicio Marchioni (Giovanni Baglione), Michele Placido (Cardinal Del Monte)
Italy 1610. Caravaggio is both one of the most brilliant painters of his time and a rebel against Church rulings that dictate how religious subjects are represented. Having been informed that Caravaggio depicts prostitutes, thieves and vagabonds in his work, Pope Paul V orders the Vatican secret service to investigate, to decide whether to grant the clemency for which the painter has petitioned since being sentenced to death for the murder of a rival in love. The investigator – known as The Shadow - begins the inquiry that will lead him to discover the conflicting vices and virtues of the genius whose life – or death – lies in his hands.
Screenings:


Saturday, 19 November 2022, 19:00, NPC - Hall 1 - Buy a Ticket Online
Saturday, 26 November 2022, 15:45, Euro Cinema
Monday, 28 November 2022, 18:30, Cinema House - Buy a Ticket Online
Tuesday, 29 November 2022, 19:30, Vlaykova - Buy a Ticket Online
Wednesday, 30 November 2022, 19:45, Odeon
Thursday, 1 December 2022, 18:45, G8

Ticket Centre at National Palace of Culture, Sofia, 1, Bulgaria Square, T: +359 2 916 63 69
Lumiere, 1, Bulgaria Square, T: +359 2 916 6300
Cinema House, 37, Ekzarch Yosiff Str., T: +359 2 980 7838
Odeon, 1, Patriarch Evtimii Blvd, +359 2 989 24 69
Vlaykova, 11, Tsar Ivan Assen II Str, T: +359 892 22 68 68
French Institute, 3, Slaveykov Square, T: +359 2 937 79 22
Cultural Center G8, 8, Gladstone Str., T: +359 2 995 00 80
Euro Cinema, 17, Aleksandar Stamboliiski Blvd., T: +359 2 980 41 61

TICKETS:
National Palace of Culture Hall 1 – 14 leva
Reduced price – 12 leva
Lumiere, Cinema House, Odeon, Vlaykova, French Institute, Cultural Center G8, Euro Cinema – 12 leva
Reduced price – 10 leva
Classic Pleasures: 8 leva
Reduced price – 6 leva