Ticket Centre at National Palace of Culture, Sofia, 1, "Bulgaria" Square
Phones: (+359 2) 916 63 00; (+359 2) 916 64 00
Tickets online
Current War
director – Alfonso Gomez-Rejon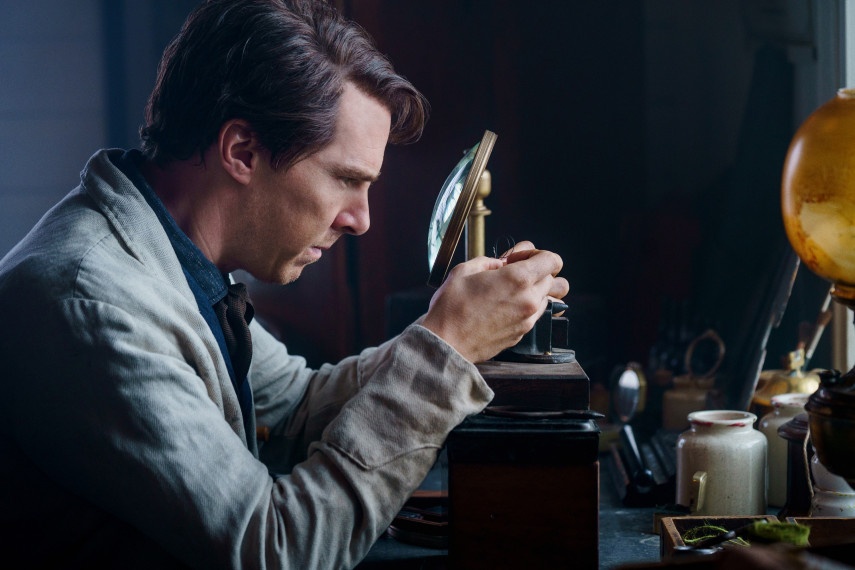 Trailer
USA, 2017/2019, 107 min
director – Alfonso Gomez-Rejon
producers – Basil Iwanyk and Timur Bekmambetov
exec. producers – Benedict Cumberbatch, Adam Ackland, David Glasser,
Garret Basch, Steven Zaillian, Martin Scorsese, Michael Mitnick and
Ann Ruark
script – Michael Mitnick
camera – Chung-hoon Chung
editor – David Trachtenberg
music – Dustin O'Halloran and Volker Bertelmann
production designer – Jan Roelfs
costume designer – Michael Wilkinson
A FILM RITES/BAZELEVS PROD./FOURTH FLOOR PRODS./LANTERN ENT. production
intl. sales – 13 FILMS
BG distributor – FORUM FILM
cast:
Benedict Cumberbatch (Thomas Edison), Michael Shannon (George Westinghouse), Nicholas Hoult (Nikola Tesla), Katherine Waterston (Marguerite Westinghouse), Tuppence Middleton (Mary Edison), Tom Holland (Samuel Insull), Matthew Macfadyen (J.P. Morgan)
In 2017, it's nearly impossible to imagine a world without electric light. Yet the technology that illuminates our homes and projects images onto screens dates back only the length of two lifetimes. The Current War, featuring brilliant performances from Oscar nominees Benedict Cumberbatch and Michael Shannon, brings to life the innovations and rivalries that would switch on the world.
Thomas Edison knew he was a genius — and he made sure everyone else knew it, too. In 1879, he and his team conducted the first successful light bulb tests, declaring an end to night as people knew it. But the broad distribution of electricity posed a daunting challenge. Edison was convinced that direct current was the superior system, but entrepreneur George Westinghouse, Edison's less flamboyant competitor, had a different idea.
We now know Westinghouse and Edison as household names, and their work as central to modern life, but the thrill of this film comes from watching them as men - brilliant minds and exceptional inventors, perhaps, but driven as much as anyone by pride, revenge, guile and maybe money, too. Both sought to bring electricity to the world. Only one of them could win the war to be first.
Ticket Centre at National Palace of Culture, Sofia, 1, "Bulgaria" Square
Phones: (+359 2) 916 63 00; (+359 2) 916 64 00
Working time:
Monday - Friday: 09:00 - 20:30 h
Saturday & Sunday: 10:00 to 20:00 ч.