Ticket Centre at National Palace of Culture, Sofia, 1, "Bulgaria" Square
Phones: (+359 2) 916 63 00; (+359 2) 916 64 00
Tickets online
Easy Rider
director – Dennis Hopper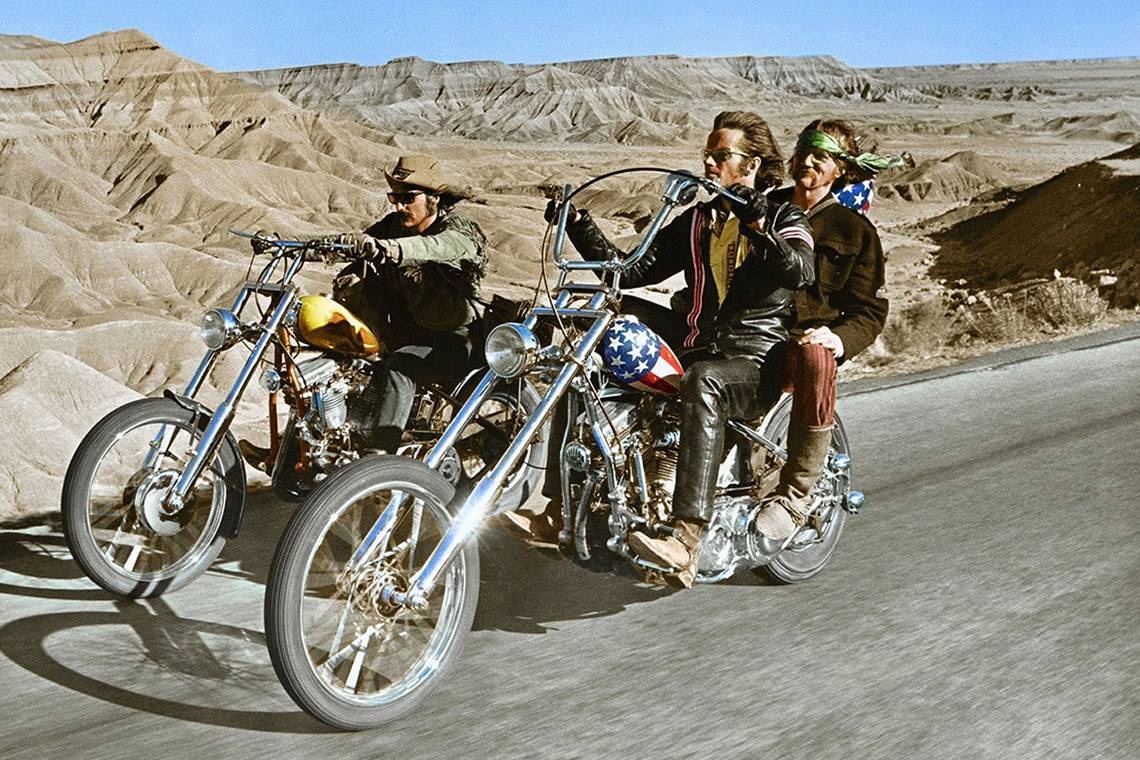 USA, 1969, 95 min
director – Dennis Hopper
producer – Peter Fonda
script – Peter Fonda, Dennis Hopper and Terry Southern
camera – Laszlo Kovacs
editor – Donn Cambern
монтаж – Дон Камбърн
music – performances of "Steppenwolf", Roger McGuinn, "The Byrds", "The Band" and Jimi Hendrix
production designer – Jerry Kay
A COLUMBIA PICTURES/PANDO/RAYBERT PRODUCTIONS/BBS production
print – PARK CIRCUS
awards and nominations:
Cannes – Award for debut film
Awards of the National Society of Film Critics and of the Los Angeles Film Critics for supporting actor to Jack Nicholson
2 nominations for "Oscar" – for supporting actor to Jack Nicholson and original screenplay
Nominations for "Golden Globe" and BAFTA for supporting actor to Jack Nicholson
Nomination from the Directors Guild of America
Nomination from the Writers Guild of America for original screenplay
cast:
Peter Fonda (Wyatt), Dennis Hopper (Billy), Jack Nicholson (George Hanson), Luana Anders (Lisa), Sabrina Scharf (Sarah), Karen Black (Karen)
Freedom... and the impossibility of freedom in a country where people are scared to be free. Billy is sitting at the campfire with the lawyer George Hanson. The legal eagle is no longer perfectly sober, and Billy is little slow-witted because he's permanently stoned. But George is doing his best to clarify a few matters to Billy: he explains that people, which reject them are not scared of Billy personality; they're scared of what he represents: an easy, unforced existence outside of society – a life in which the only things that matters are self-realization and life itself.
Easy Rider cost only $400,000 to make, but it quickly became one of the cult movies of the 60s. It's a piece of celluloid that evokes an entire generation's outlook on life, a road movie about youth, drugs and the dream of revolution, with a soundtrack as hugely successful as the movie that spawned it. "Born to Be Wild", Steppenwolf's hymn to freedom, is a programmatic opening number; and Roger McGuinn's cover version of Bob Dylan's "It's Alright Ma (I'm Only Bleeding) paves the way for the sober and melancholy conclusion.
Screenings:
Saturday, 16 November 2019, 20:30, Lumiere Lidl -
Buy a ticket online
Sunday, 24 November 2019, 20:30, Odeon
Ticket Centre at National Palace of Culture, Sofia, 1, "Bulgaria" Square
Phones: (+359 2) 916 63 00; (+359 2) 916 64 00
Working time:
Monday - Friday: 09:00 - 20:30 h
Saturday & Sunday: 10:00 to 20:00 ч.