Ticket Centre at National Palace of Culture, Sofia, 1, "Bulgaria" Square
Phones: (+359 2) 916 63 00; (+359 2) 916 64 00
Tickets online
Judy
director – Rupert Goold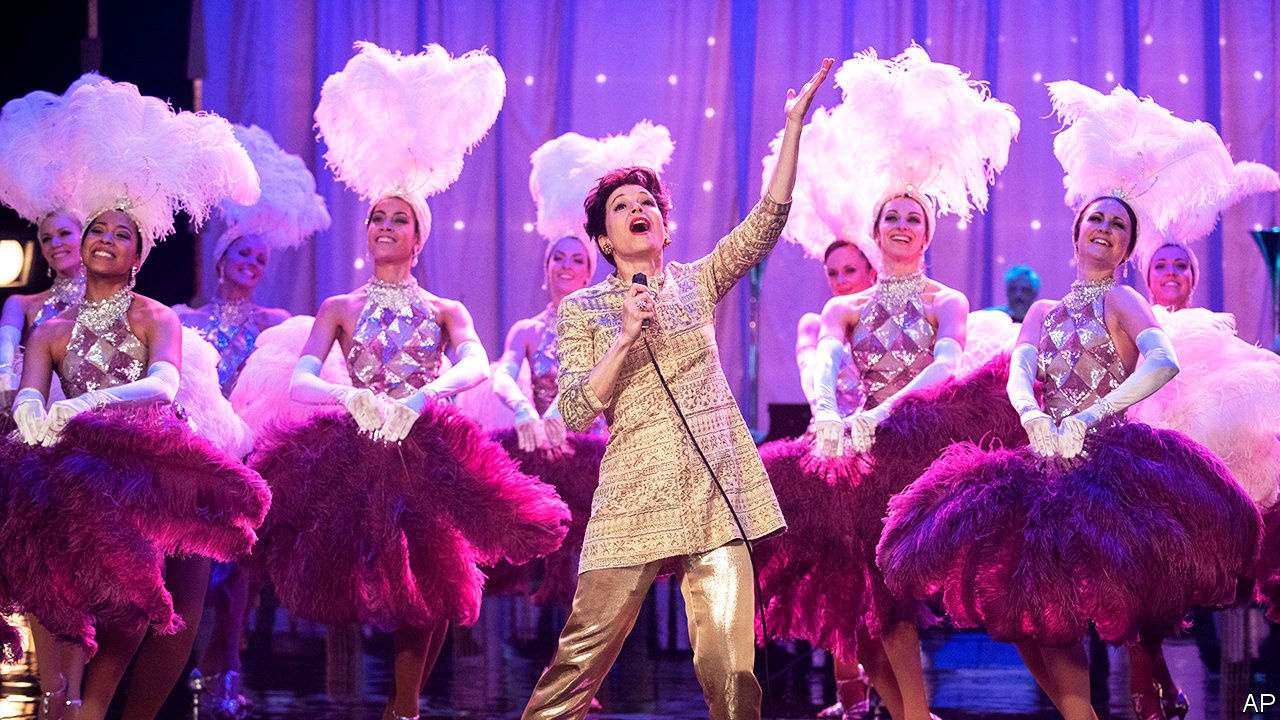 Trailer
United Kingdom, 2019, 117 min
director – Rupert Goold
producer – David Livingstone
script – Tom Edge
based on the play "End of the Rainbow" by Peter Quilter
camera – Ole Bratt Birkeland
editor – Melanie Oliver
music – Gabriel Yared
production designer – Kave Quinn
costume designer – Jany Temime
choreography – Lynne Page
A PATHE/BBC FILMS/INGENIOUS MEDIA/CALAMITY FILMS production
intl. sales – PATHE UK
BG distributor – BS FILMS
cast:
Renee Zellweger (Judy Garland), Jessie Buckley (Rosalyn Wilder), Finn Wittrock (Mickey Deans), Rufus Sewell (Sidney Luft), Michael Gambon (Bernard Delfont)
Anchored by a note-perfect performance from Renée Zellweger, this heart-rending adaptation of Peter Quilter's stage play "End of the Rainbow" presents an intimate portrait of the great Judy Garland in the final year of her life.
Judy was raised on film sets and nearly every aspect of her life — from what she could eat to who she could date to what drugs she should take — was dictated by MGM studio head Louis B. Mayer. She became a wondrously gifted movie star who never learned to take care of herself.
As Judy begins, Garlandis now middle-aged, homeless, broke, embroiled in a custody battle, and all but blacklisted in Hollywood. In a bid to regain some control of her career, she accepts a residency at a London theatre. She refuses to rehearse and, crippled by anxiety, insomnia, and alcoholism, can barely make it to the stage opening night. But once there, in the spotlight, before an eager audience, microphone in hand and a crackerjack band at the ready, she's suddenly at home. And it's magic.
Directed by Rupert Goold, Judy tracks those rollercoaster months in England, the onstage triumphs and catastrophes, the whirlwind marriage to the opportunistic Mickey Deans, and the touching friendship with a gay couple who adore her.
Despite her bad behaviour, Judy, haunted by fears that her talent will abandon her any moment, is regarded with tremendous sympathy, and Zellweger captures Judy's pain and impossible charisma with equal aplomb.
Screenings:
Saturday, 16 November 2019, 20:00, Cinema House -
Buy a ticket online
Sunday, 17 November 2019, 18:00, G-8 Cinema -
Buy a ticket online
Wednesday, 20 November 2019, 18:30, Lumiere Lidl -
Buy a ticket online
Friday, 22 November 2019, 19:45, Euro Cinema -
Buy a ticket online
Sunday, 24 November 2019, 18:00, Odeon
Ticket Centre at National Palace of Culture, Sofia, 1, "Bulgaria" Square
Phones: (+359 2) 916 63 00; (+359 2) 916 64 00
Working time:
Monday - Friday: 09:00 - 20:30 h
Saturday & Sunday: 10:00 to 20:00 ч.