***
НДК Зала 1: 12 лв. Намаление за ученици, студенти и пенсионери – 10 лв.
Специални събития: Моята страст към киното – вечер на Стефан Вълдобрев. Цени на билетите: 20, 25, 30 лв.
Кино Люмиер, Дом на киното, Филмотечно кино "Одеон", Влайкова, Френски институт, Културен център G 8, Euro Cinema: 10 лв.Намаление за ученици, студенти и пенсионери – 8 лв.
Human Voice and Classic Pleasures: BGN 7. Discount for pupils, students and pensioners - BGN 5.
Ticket Centre at National Palace of Culture, Sofia, 1, "Bulgaria" Square
Phone: (+359 2) 916 63 69
Tickets online
VR mania in Hall 4, National Palace of Culture. The ticket is for 45 minutes of viewing works of the viewer's choice. Sessions are every 30 minutes. Price - BGN 20.
The Young Lovers / Les Jeunes amants
director – Carine Tardieu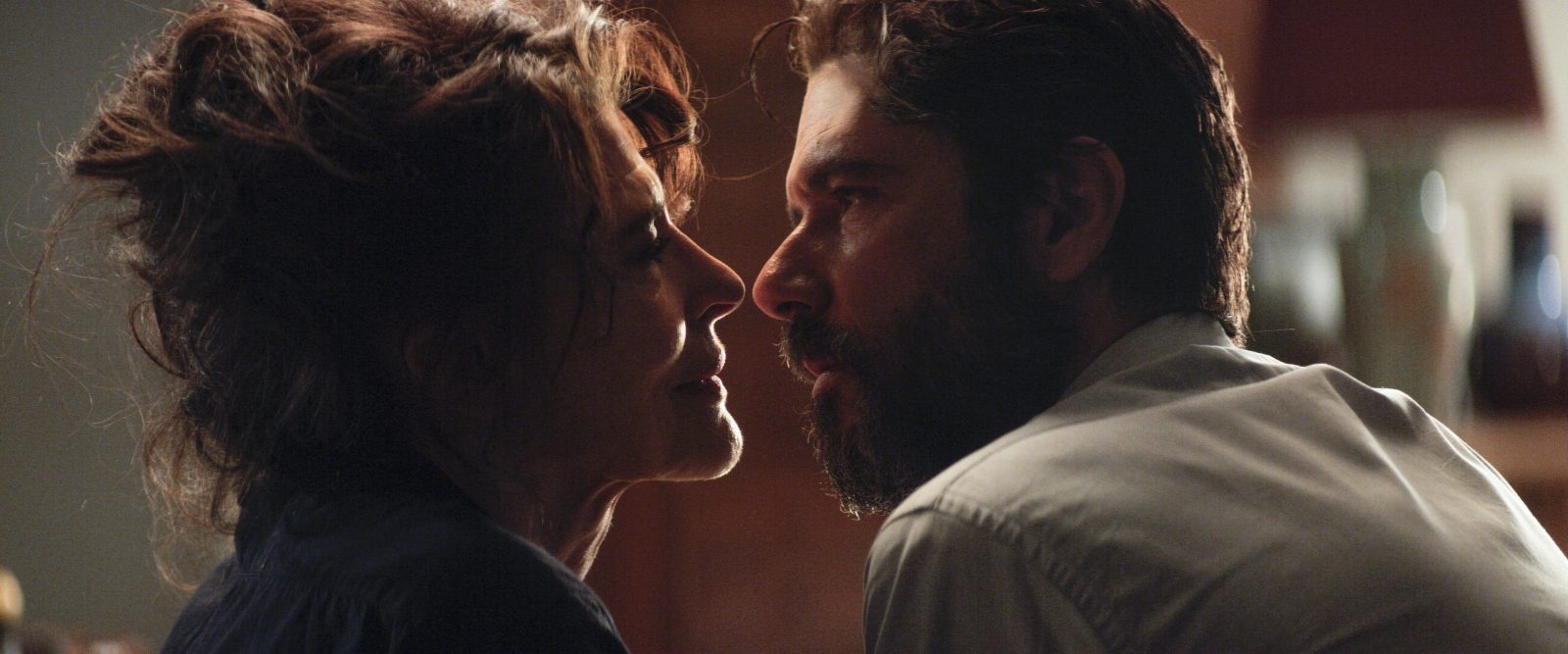 The Young Lovers / Les Jeunes amants
France, 2021, 112 min
director – Carine Tardieu
producers – Fabrice Goldstein, Antoine Rein and Patrick Sobelman
script – Agnes De Sacy and Carine Tardieu
based on an original script by Solveig Anspach
camera – Elin Kirschfink
editor – Christel Dewynter
music – Alisha Heng
production designer – Jean-Marc Tran Tan Ba
An EX NIHILO/KARE PRODS. production
intl. sales – MK2
BG distributor – BETA FILM
festivals:
Rome – Official Selection
cast:
Fanny Ardant (Shauna), Melvile Poupaud (Pierre), Cecile de France, Florence Loiret Caille, Sharif Andoura
"If it was about an adult man, who falls in love in a much younger woman, its not enough to make a movie about", with such words Carine Tardieu presents her fourth project, which present the 70-years-old Shauna, convinced that matters of the heart are long ago forgotten, and the 45-years-old Pierre – a husband with a happy marriage. The famous love at first sight, which struck you instantly, causes negative reactions because of age difference... Shauna difficult accept the unexpected emotion, chased by the lapse of time, and Tardieu succeeds in avoiding the pathos in the display of a passion, capable to change everything around. Melvil Poupaud and Fanny Ardant are devoted accomplices in the living of the shaking thrill.
Screenings:


Monday, 22 November 2021, 18:00, Odeon
Tuesday, 23 November 2021, 20:00 , Lumiere - BUY A TICKET
Wednesday, 24 November 2021, 19:00, Institut Francais
Thursday, 25 November 2021, 18:30, Euro Cinema
Saturday, 27 November 2021, 15:00, G8
Sunday, 28 November 2021, 19:00, Institut Francais
Monday, 29 November 2021, 18:30, Cinema House - BUY A TICKET

National Palace of Culture, Hall 1 – 12 leva
Reduced price for retired people
and students –
10 leva
THE BELL – monoperformance of Deyan Donkov –
30, 40, 50 leva
Reduced price – 20 leva

***
French Institute, Cultural Center G8, Euro Cinema – 10 leva
VR screenings – 15 leva
Reduced price – 8 leva
The Human Voice and movies from "Classic Pleasures" – 7 leva