Ticket Centre at National Palace of Culture, Sofia, 1, "Bulgaria" Square
Phones: (+359 2) 916 63 00; (+359 2) 916 64 00
Tickets online
On a Magical Night / Chambre 212
director and screenwriter – Christophe Honore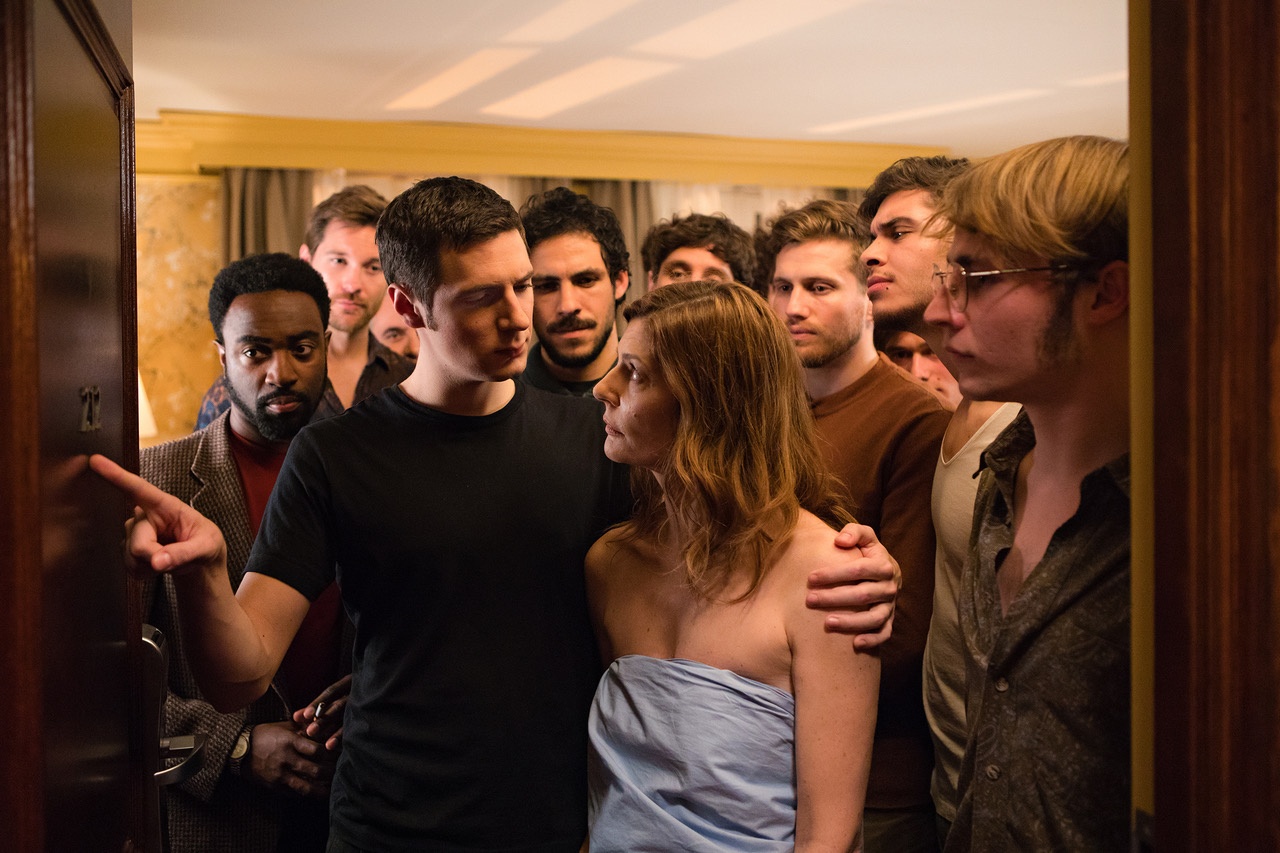 Trailer
France-Luxembourg-Belgium, 2019, 86 min
director and screenwriter – Christophe Honore
producers – Philippe Martin and David Thion
camera – Remy Chevrin
editor – Chantal Hymans
art director – Stephane Taillasson
A LES FILMS PELLEAS production
intl. sales – CHARADES
awards:
Cannes – Award in "Un Certain Regard" program for best actress to Chiara Mastroianni
cast:
Chiara Mastroianni (Maria), Benjamin Biolay (Richard at 40), Vincent Lacoste (Richard at 20), Camille Cottin (Irene at 40), Carole Bouquet (Irene at 20), Harrison Arevalo (Asdrubal)
After yet another bitter row, Maria finds herself staying in a hotel overlooking the apartment she shares with husband Richard. As she debates what to do next, the ghosts of past lovers begin to fill the room, forcing Maria to confront her romantic triumphs and failures.
Shot through with the director's customary eroticism and wit, this gorgeous and often funny film returns to similar territory as break out films Dans Paris and Les Bien-aimes. The same vivid evocation of Paris is found here, along with a healthy preoccupation with beautiful people and their love affairs. But a refreshing romantic pessimism feels new, lending this apparently small-scale drama an unsentimental insight and wisdom.
Screenings:
Sunday, 17 November 2019, 19:00, Institut Francais
Monday, 18 November 2019, 20:30, Odeon
Tuesday, 19 November 2019, 19:45, Euro Cinema -
Buy a ticket online
Friday, 22 November 2019, 21:00, Lumiere Lidl -
Buy a ticket online
Ticket Centre at National Palace of Culture, Sofia, 1, "Bulgaria" Square
Phones: (+359 2) 916 63 00; (+359 2) 916 64 00
Working time:
Monday - Friday: 09:00 - 20:30 h
Saturday & Sunday: 10:00 to 20:00 ч.