***
НДК Зала 1: 12 лв. Намаление за ученици, студенти и пенсионери – 10 лв.
Специални събития: Моята страст към киното – вечер на Стефан Вълдобрев. Цени на билетите: 20, 25, 30 лв.
Кино Люмиер, Дом на киното, Филмотечно кино "Одеон", Влайкова, Френски институт, Културен център G 8, Euro Cinema: 10 лв.Намаление за ученици, студенти и пенсионери – 8 лв.
Human Voice and Classic Pleasures: BGN 7. Discount for pupils, students and pensioners - BGN 5.
Ticket Centre at National Palace of Culture, Sofia, 1, "Bulgaria" Square
Phone: (+359 2) 916 63 69
Tickets online
VR mania in Hall 4, National Palace of Culture. The ticket is for 45 minutes of viewing works of the viewer's choice. Sessions are every 30 minutes. Price - BGN 20.
Parallel Mothers / Madres paralelas
director and screenwriter – Pedro Almodovar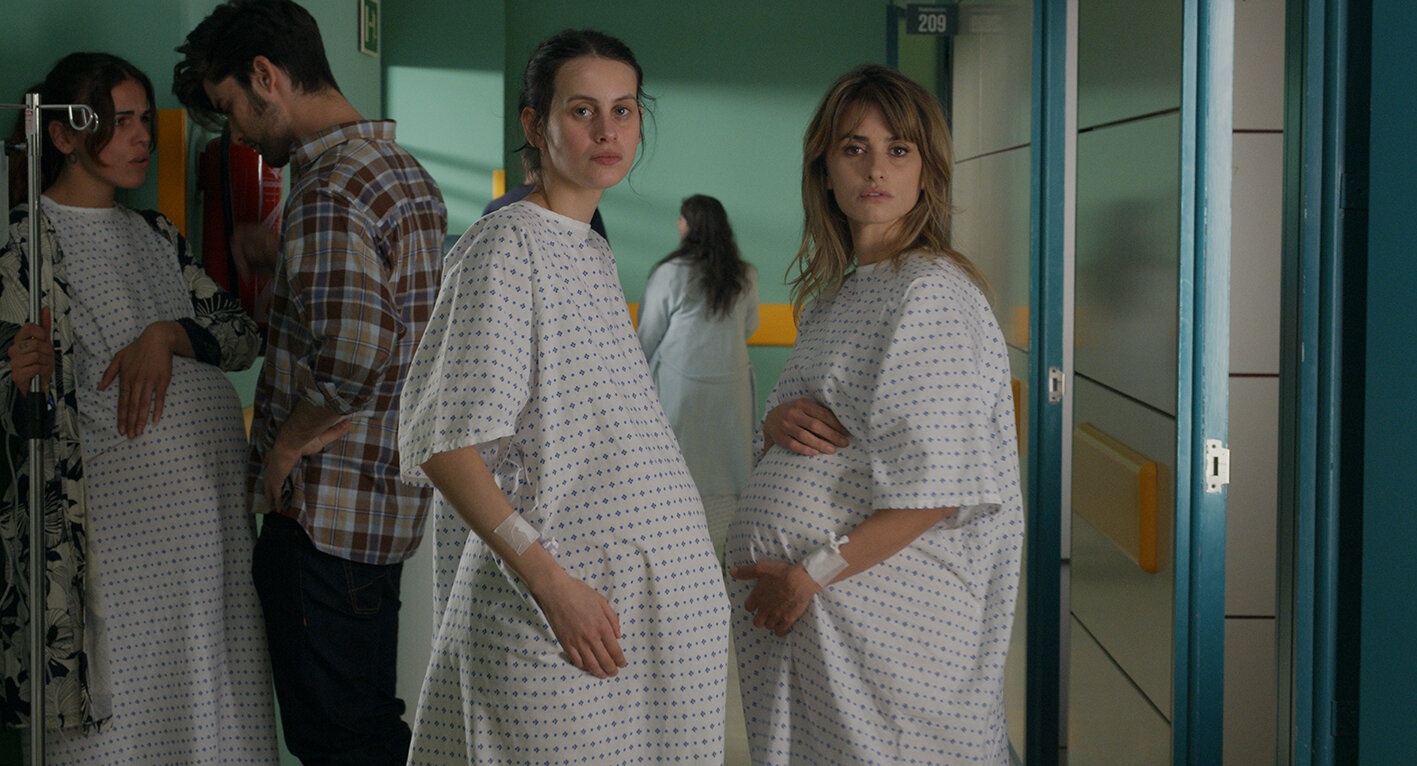 Trailer
Parallel Mothers / Madres paralelas
Spain, 2021, 123 min
director and screenwriter – Pedro Almodovar
producers – Agustin Almodovar and Esther Garcia
camera – Jose Luis Alcaine
editor – Teresa Font
music – Alberto Igleasias
production designer – Antxon Gomez
An EL DESEO/REMOTAMENTE FILMS production
intl. sales – FILMNATION ENTERTAINMENT
BG distributor – BETA FILM
awards:
Venice – Volpi Cup for best actress to Penelope Cruz
cast:
Peneloep Cruz (Janis), Milena Smit (Ana), Israel Elejalde (Arturo), Aitana Sanchez-Gijon (Teresa), Rossy de Palma, Julieta Serrano
In this muted contemporary melodrama, two women, a generation apart, find themselves inextricably linked by their brief time together in a maternity ward. The circumstances that brought them to the Madrid hospital are quite different—one accidental, the other traumatic—and a secret, hiding the truth of the bond that connects these two, is a powerful story that tackles a deep trauma in Spanish history. Penélope Cruz's Janis is a uniquely complex, flawed, but ultimately alluring lead character, who finds herself in a morally and emotionally treacherous situation. She's viewed in contrast with Ana, radiantly portrayed by newcomer Milena Smit, a discovery who brings a palpable innocence, pain, and longing to this interwoven portrait of women and motherhood.
Screenings:


Thursday, 18 November 2021, 19:00, Hall 1 - BUY A TICKET
Saturday, 20 November 2021, 18:45, Cinema House - BUY A TICKET
Sunday, 21 November 2021, 19:00, Odeon
Tuesday, 23 November 2021, 20:00, Vlaykova
Tuesday, 30 November 2021, 19:00, G8
Thursday, 2 December 2021, 18:30, Euro Cinema

National Palace of Culture, Hall 1 – 12 leva
Reduced price for retired people
and students –
10 leva
THE BELL – monoperformance of Deyan Donkov –
30, 40, 50 leva
Reduced price – 20 leva

***
French Institute, Cultural Center G8, Euro Cinema – 10 leva
VR screenings – 15 leva
Reduced price – 8 leva
The Human Voice and movies from "Classic Pleasures" – 7 leva