Ticket Centre at National Palace of Culture, Sofia, 1, "Bulgaria" Square
Phones: (+359 2) 916 63 00; (+359 2) 916 64 00
Tickets online
|
АХ, ТОЗИ МЮЗИКЪЛ
|
ТАНЦ ФИЛМ ФЕСТ
|
TICKETS
|
What next?
|

The Postman / Il Postino
director – Michael Radford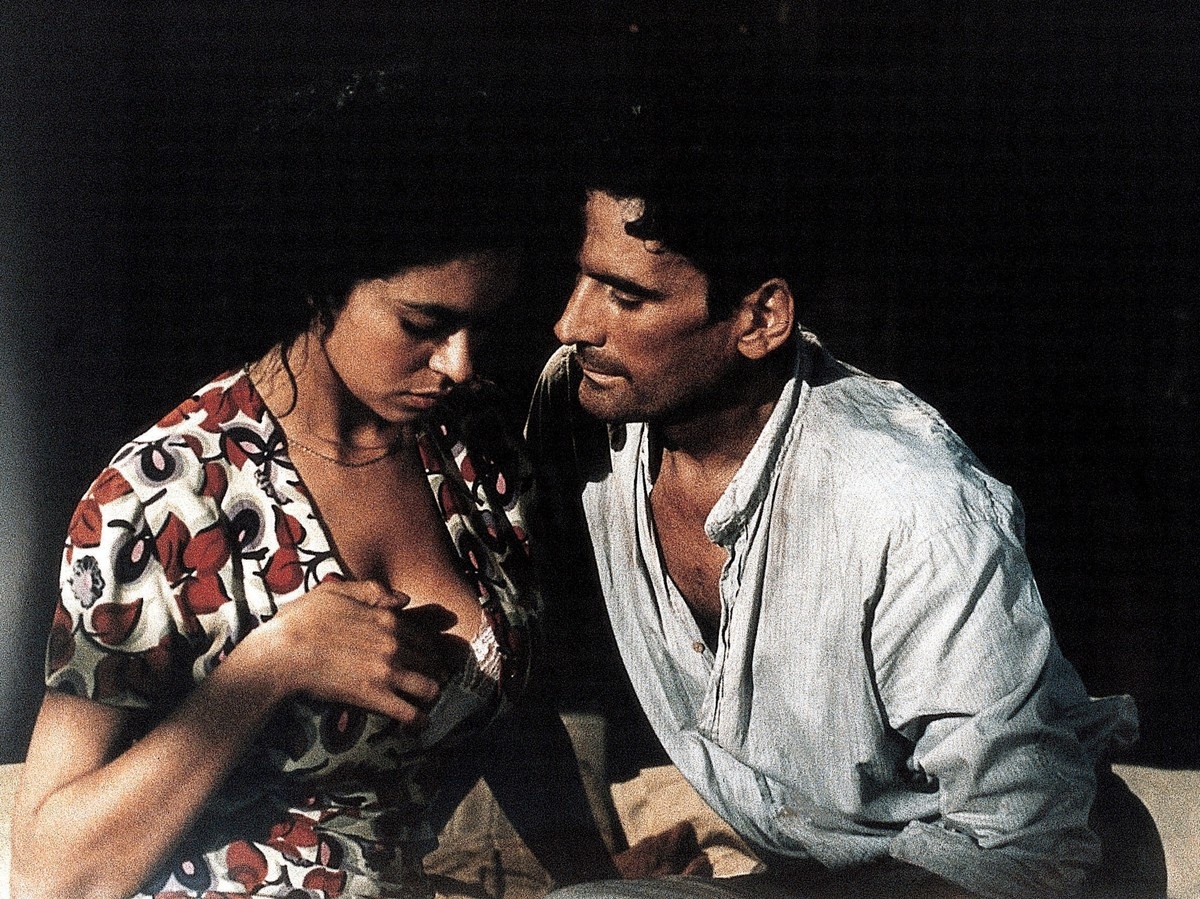 Trailer
Italy-France, 1994, 108 min
director – Michael Radford
producers – Mario and Vittorio Cecchi Gori and Gaetano Daniele
script – Anna Pavignano, Michael Radford, Massimo Troisi, Furio and Giacomo Scarpelli
based on the novel "Ardienre Paciencia" by Antonio Skarmeta
camera – Franco Di Giacomo
editor – Roberto Perpignani
music – Luis Bacalov
art director – Lorenzo Baraldi
costume designer – Gianna Gissi
A CECCHI GORI GROUP TIGER CINEMATOGRAFICA/PENTA FILM/
ESTERNO MEDITERRANEO FILM co-production
intl. sales – MIRAMAX INTERNATIONAL
print – PARK CIRCUS
awards and nominations:
3 BAFTA awards – for foreign language film, direction and music
"Oscar" for music
"David di Donatello" for editing
2 awards of the London Critics Circle – for foreign film and British director
5 nominations for "David di Donatello" – for best film, actor to Massimo Troisi, supporting actor to Philippe Noiret, cinematography and music
4 nominations for "Oscar" – for best film, direction, actor to Massimo Troisi and adapted screenplay
2 nominations for BAFTA – for actor to Massimo Troisi and adapted screenplay
Nomination from the Directors Guild of America
cast:
Massimo Troisi (Mario Ruoppolo), Philippe Noiret (Pablo Neruda), Maria Grazia Cucinotta (Beatrtice Russo), Linda Moretti (Donna Rossa), Renato Scarpa (The Postmaster), Anna Bonaiuto (Matilde)
When, in 1952, the exiled Chilean poet Pablo Neruda takes up residence on a quiet little island off the Neapolitan coast, the fan mail he receives is so copious that the postmaster hires Mario, the none too bright son of a local fisherman, to deliver the celebrity's mail. At first, Mario is simply starstruck by Neruda, who responds with understandable wariness to the postman's gauche attempts at conversation; soon, however, he's teaching Mario about metaphors, and when the postman falls for Beatrice, a lovely but rather aloof barmaid, the poet agrees to try to help him win her with words.
Inspired by an incident in Neruda's life, the story's engaging blend of easy humour and sunny romance takes hold from the start and never lets go. Much of its seductive charm derives from the excellence of the leads: Noiret does his gruff but malleable turn to perfection, while Troisi (who died soon after filming finished) exudes a simplicity of heart, mind and soul that never seems excessively sentimental. And to not forget the bandoneon music of Luis Bacalov, full of magic and beauty. One of the most lyrical films in the history of cinema!
Screenings:
Saturday, 16 November 2019, 16:15, Odeon
Sunday, 17 November 2019, 14:30, Lumiere Lidl -
Buy a ticket online
Ticket Centre at National Palace of Culture, Sofia, 1, "Bulgaria" Square
Phones: (+359 2) 916 63 00; (+359 2) 916 64 00
Working time:
Monday - Friday: 09:00 - 20:30 h
Saturday & Sunday: 10:00 to 20:00 ч.