TICKETS:
НДК Зала 1: 12 лв. Намаление за ученици, студенти и пенсионери – 10 лв.
Специални събития: Моята страст към киното – вечер на Стефан Вълдобрев. Цени на билетите: 20, 25, 30 лв.
Кино Люмиер, Дом на киното, Филмотечно кино "Одеон", Влайкова, Френски институт, Културен център G 8, Euro Cinema: 10 лв.Намаление за ученици, студенти и пенсионери – 8 лв.
Човешкият глас и Класически удоволствия: 7 лв. Намаление за ученици, студенти и пенсионери – 5 лв.
Билетен център НДК, София, площад "България" 1
Телефони: (+359 2) 916 63 68, 916 63 69
Билети онлайн в Електронен билетен център - НДК
VR мания. Билетът е за 45 минути гледане на произведения по избор на зрителя. Сеансите са на всеки 30 минути. Цена – 20 лв.
Theorem / Teorema
director and screenwriter – Pier Paolo Pasolini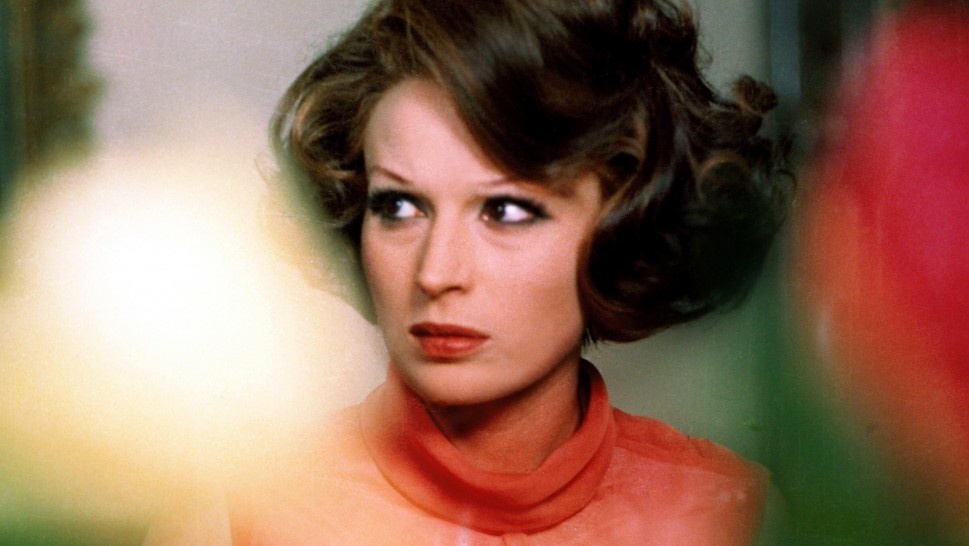 Trailer
Theorem / Teorema
Italy, 1968, 98 min.
director and screenwriter – Pier Paolo Pasolini
producers – Franco Rossellini and Manolo Bolognini
camera – Giuseppe Ruzzolini
editor – Nino Baragli
music – Ennio Morricone
production designer – Luciano Puccini
costume designer – Roberto Capucci
An AETOS FILMS production
intl. sales – MONDO TV
awards:
Venice – Volpi Cup for best actress to Laura Betti
cast:
Terence Stamp (The Visitor), Silvana Mangano (Lucia), Massimo Girotti (Paolo), Laura Betti (Emilia), Anne Wiazemsky (Odetta), Andres Jose Cruz (Pietro), Ninetto Davoli (Angelino)
The "theorem" of the title is a mythological figure whose arrival is heralded by Pasolini's favorite fetish-actor, Ninetto Davoli, bringing a telegram to the home of a Minalese industrialist Paolo. An attractive young man in tight-fitting trousers, The Visitor, then pays an extended visit, proceeding to seduce every member of the household – the father, the mother Lucia, the teenage daughter Odetta, the somewhat older son and the maid Emilia – to the recurring strains of Mozart's Requiem Mass and a modernist score by Ennio Morricone. Then the stranger leaves as mysteriously as he came, and everyone in the household undergoes cataclysmic and traumatic changes.
"Teorema tells of a religious experience. It is the story of the arrival of a divine visitor in a bourgeois family. This visitation turns everything that its members knew about themselves upside down; that guest has come to destroy. Authenticity, to use an old-fashioned word, destroys inauthenticity. When he goes away, everyone is left with an awareness of their own inauthenticity. And so each member of this family has a crisis, and the film ends more or less with the following moral: whatever a bourgeois does, it's wrong."
Pier Paolo Pasolini
Ticket Centre at National Palace of Culture, Sofia, 1, Bulgaria Square, T: +359 2 916 63 69
Lumiere, 1, Bulgaria Square, T: +359 2 916 6300
Cinema House, 37, Ekzarch Yosiff Str., T: +359 2 980 7838
Odeon, 1, Patriarch Evtimii Blvd, +359 2 989 24 69
Vlaykova, 11, Tsar Ivan Assen II Str, T: +359 892 22 68 68
French Institute, 3, Slaveykov Square, T: +359 2 937 79 22
Cultural Center G8, 8, Gladstone Str., T: +359 2 995 00 80
Euro Cinema, 17, Aleksandar Stamboliiski Blvd., T: +359 2 980 41 61

TICKETS:
National Palace of Culture Hall 1 – 14 leva
Reduced price – 12 leva
Lumiere, Cinema House, Odeon, Vlaykova, French Institute, Cultural Center G8, Euro Cinema – 12 leva
Reduced price – 10 leva
Classic Pleasures: 8 leva
Reduced price – 6 leva