TICKETS:
НДК Зала 1: 12 лв. Намаление за ученици, студенти и пенсионери – 10 лв.
Специални събития: Моята страст към киното – вечер на Стефан Вълдобрев. Цени на билетите: 20, 25, 30 лв.
Кино Люмиер, Дом на киното, Филмотечно кино "Одеон", Влайкова, Френски институт, Културен център G 8, Euro Cinema: 10 лв.Намаление за ученици, студенти и пенсионери – 8 лв.
Човешкият глас и Класически удоволствия: 7 лв. Намаление за ученици, студенти и пенсионери – 5 лв.
Билетен център НДК, София, площад "България" 1
Телефони: (+359 2) 916 63 68, 916 63 69
Билети онлайн в Електронен билетен център - НДК
VR мания. Билетът е за 45 минути гледане на произведения по избор на зрителя. Сеансите са на всеки 30 минути. Цена – 20 лв.
What's Love Got to Do with It?
director – Shekhar Kapur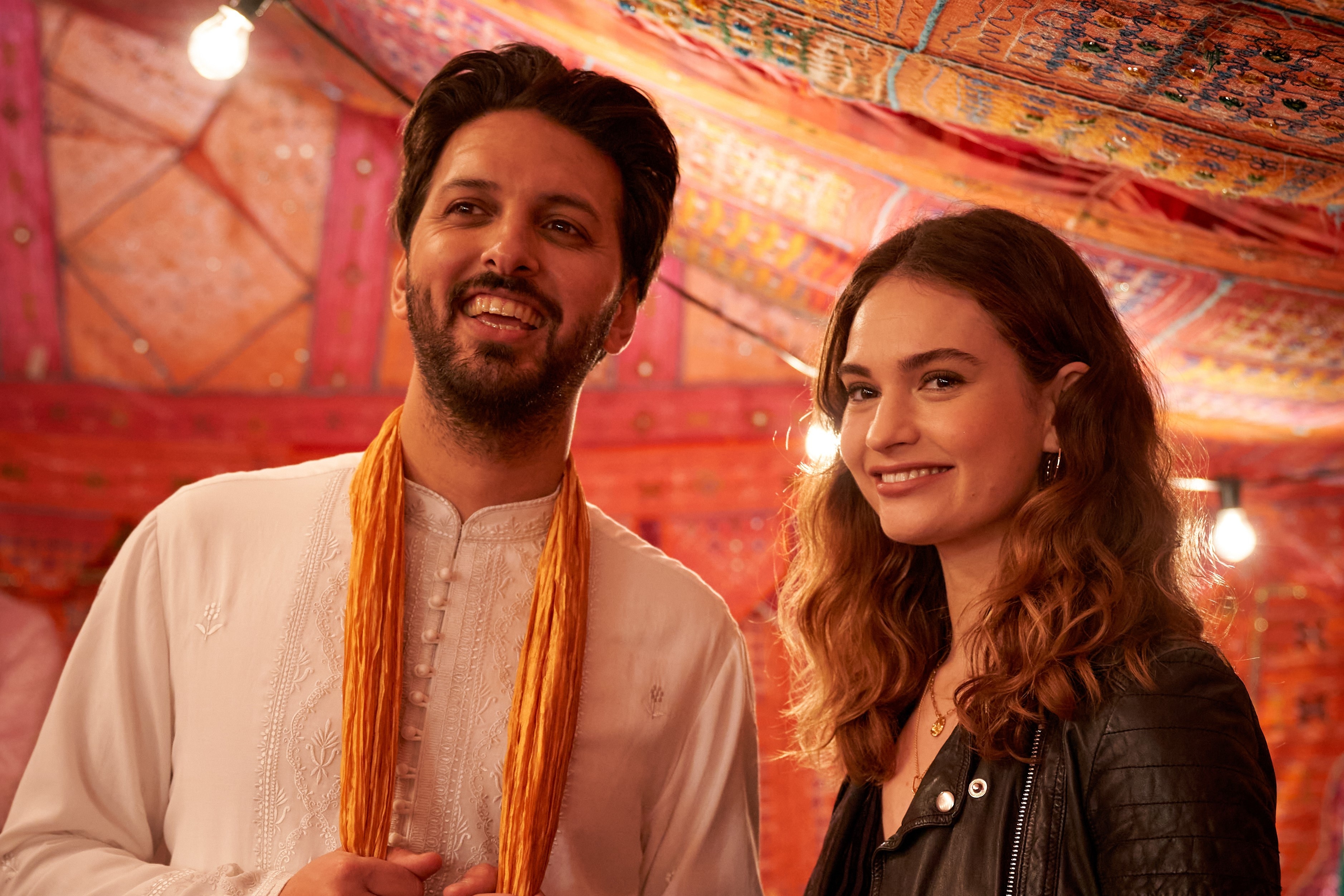 Trailer
What's Love Got to Do with It?
United Kingdom, 2022, 108 min.
director – Shekhar Kapur
producers – Nicky Barnes, Jemima Khan, Tim Bevan and Eric Fellner
script – Jemima Khan
camera – Remi Adefarasin
editors – Guy Bensley and Nick Moore
music – Nitin Sawhney
production designer – Simon Elliott
A STUDIOCANAL/WORKING TITLE FILMS/INSTINCT PRODS. production
intl. sales – STUDIOCANAL
BG distributor – bTV STUDIOS
cast:
Lily James (Zoe), Shazad Latif (Kazim), Shabana Azmi (Aisha Khan), Emma Thompson (Cath)
Sliding between London and Lahore, love and friendship, tradition and iconoclasm, What's Love Got To Do With It? is an effervescent romantic comedy that refuses to adhere to easy binaries. Directed by Shekhar Kapur from a smart, worldly screenplay by Jemima Khan, the film is buoyed also by its adorable ensemble.
Zoe is a filmmaker and Kazim a doctor. They grew up next door to each other, though their worlds couldn't be farther apart. While Zoe was raised by her English divorcé mother, Cath, to be independent and inquisitive, Kaz's Pakistan-born parents were happy to participate in secular British society while ensuring their kids conduct themselves according to the family's Muslim faith. Having already witnessed his parents' anguish when his sister married a white Briton, Kaz has opted to follow his parents' example and seek an arranged marriage. Kaz's decision perplexes Zoe — and provides her with a brilliant premise for her next documentary. She sets out, camera in hand, to follow her old friend on every step of his journey toward family-vetted coupledom, trying to comprehend the enduring allure of arranged marriage while re-examining her own pattern of disastrous liaisons.
In a truly enjoyable way, What's Love Got To Do With It? captures these magic moments, where free spirit and matrimony intersect.
Screenings:


Friday, 25 November 2022, 20:00, Odeon
Friday, 2 December 2022, 20:45, Cinema House - Buy a Ticket Online
Sunday, 4 December 2022, 19:00, Lumiere

Ticket Centre at National Palace of Culture, Sofia, 1, Bulgaria Square, T: +359 2 916 63 69
Lumiere, 1, Bulgaria Square, T: +359 2 916 6300
Cinema House, 37, Ekzarch Yosiff Str., T: +359 2 980 7838
Odeon, 1, Patriarch Evtimii Blvd, +359 2 989 24 69
Vlaykova, 11, Tsar Ivan Assen II Str, T: +359 892 22 68 68
French Institute, 3, Slaveykov Square, T: +359 2 937 79 22
Cultural Center G8, 8, Gladstone Str., T: +359 2 995 00 80
Euro Cinema, 17, Aleksandar Stamboliiski Blvd., T: +359 2 980 41 61

TICKETS:
National Palace of Culture Hall 1 – 14 leva
Reduced price – 12 leva
Lumiere, Cinema House, Odeon, Vlaykova, French Institute, Cultural Center G8, Euro Cinema – 12 leva
Reduced price – 10 leva
Classic Pleasures: 8 leva
Reduced price – 6 leva