Ticket Centre at National Palace of Culture, Sofia, 1, "Bulgaria" Square
Phones: (+359 2) 916 63 00; (+359 2) 916 64 00
Tickets online
Star Is Born, A
director – George Cukor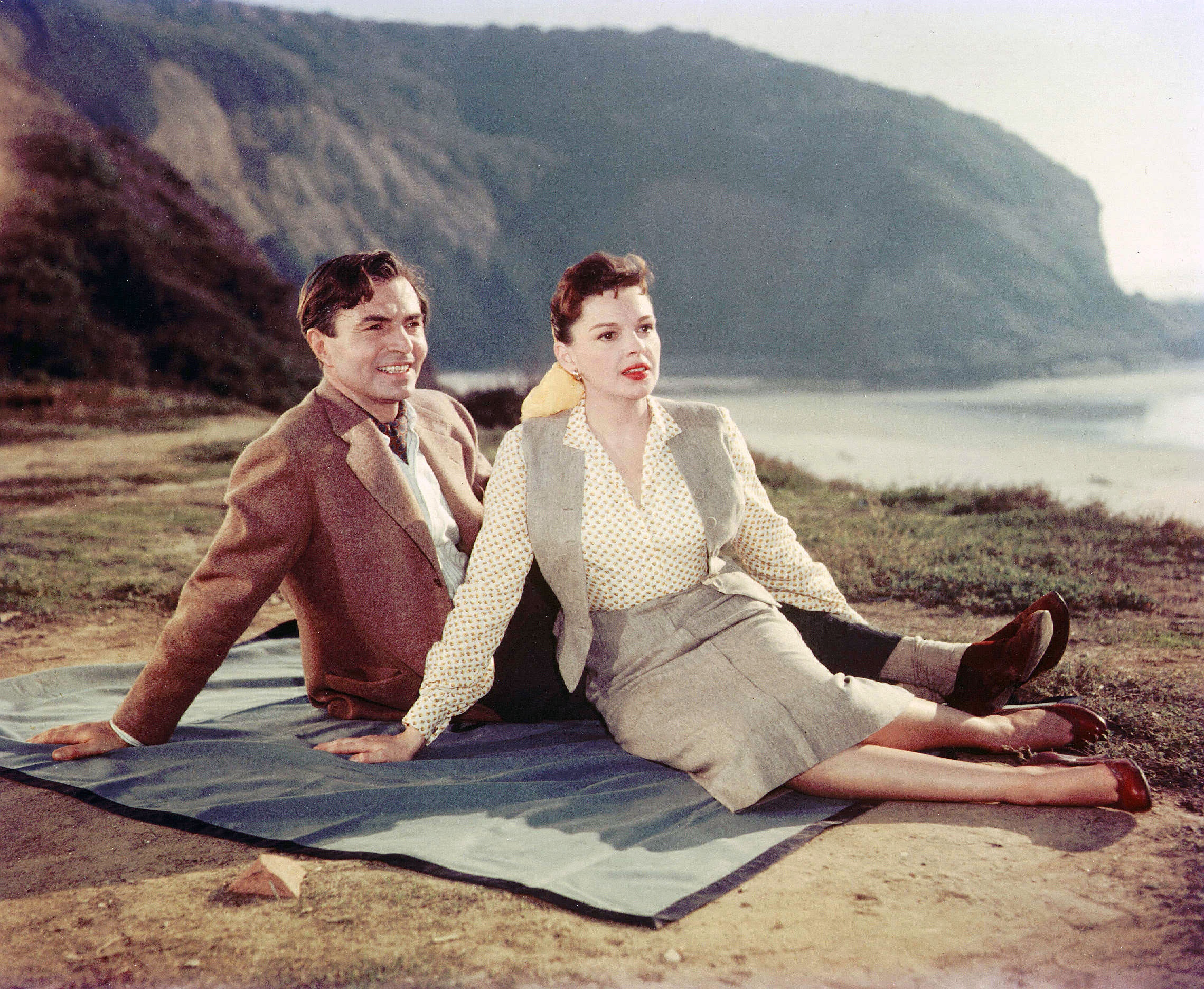 Trailer
USA, 1954, 180 min
director – George Cukor
producer – Sidney Luft
script – Moss Hart
based on the screenplay by Dorothy Parker, Alan Campbell and Robert Carson for the 1937 film by William A. Wellman
camera – Sam Leavitt
editor – Folmar Blangsted
music – Harold Arlen and Leonard Gersch
production designer – Gene Allen
costume designer – Jean Louis and Mary Ann Nyberg
choreography – Richard Barstow
A WARNER BROS./TRANSCONA ENTERPRISES production
print – PARK CIRCUS
awards and nominations:
2 "Golden Globe" awards – for actress in musical to Judy Garland and actor in musical to James Mason
6 nominations for "Oscar" – for actress to Judy Garland, actor to James Mason, music, song: "The Man That Got Away", production design and costume design
Nomination for BAFTA for foreign actress to Judy Garland
Nomination from the Directors Guild of America
Nomination from the Writers Guild of America
cast:
Judy Garland (Esther Blodgett/Vicki Lester), James Mason (Norman Maine), Jack Carson (Matt Libby), Charles Bickford (Oliver Niles), Tom Noonan (Danny McGuire)
The "birth of a star" has proved to be a durable cinematic conceit. The story of the fading, alcoholic male actor who discovers a talented young woman, fosters her career, marries her, and finally commits suicide was first made in 1937. The 1954 Cukor version represents the basic outline of the previous scenario while transforming the woman into a singer.
Hollywood has made many reflexive films in which it examines its own procedures, manners, and mythology. The trenchant reflexivity of Sunset Boulevard, The Bad and the Beautiful and A Star Is Born is in the intimate exposure of the performer's craft, a particularly painful exposure when we learn that craft and life are so intimately connected. This film was meant to be the vehicle that re-established Judy Garland as a viable movie star, after her humiliating dismissal from MGM in 1950. The public back then was aware of her personal problems and her suicide attempt. Now, with our knowledge of Judy Garland's difficulties in Hollywood, on her missed concert dates and her tragic, drug-related death, it is impossible not to see the film's ultimate reflexivity in the way the figure of the unreliable star is a surrogate for Garland herself.
A Star Is Born is, in fact, a celebration of a dual register of performance – performance as a function of artifice, technique, audience and as the revelation of personal intimacy captured by the movie camera.
Screenings:
Sunday, 17 November 2019, 14:45, Odeon
Sunday, 24 November 2019, 13:00, Lumiere Lidl -
Buy a ticket online
Ticket Centre at National Palace of Culture, Sofia, 1, "Bulgaria" Square
Phones: (+359 2) 916 63 00; (+359 2) 916 64 00
Working time:
Monday - Friday: 09:00 - 20:30 h
Saturday & Sunday: 10:00 to 20:00 ч.