***
НДК Зала 1: 12 лв. Намаление за ученици, студенти и пенсионери – 10 лв.
Специални събития: Моята страст към киното – вечер на Стефан Вълдобрев. Цени на билетите: 20, 25, 30 лв.
Кино Люмиер, Дом на киното, Филмотечно кино "Одеон", Влайкова, Френски институт, Културен център G 8, Euro Cinema: 10 лв.Намаление за ученици, студенти и пенсионери – 8 лв.
Human Voice and Classic Pleasures: BGN 7. Discount for pupils, students and pensioners - BGN 5.
Ticket Centre at National Palace of Culture, Sofia, 1, "Bulgaria" Square
Phone: (+359 2) 916 63 69
Tickets online
VR mania in Hall 4, National Palace of Culture. The ticket is for 45 minutes of viewing works of the viewer's choice. Sessions are every 30 minutes. Price - BGN 20.
Belfast
director and screenwriter – Kenneth Branagh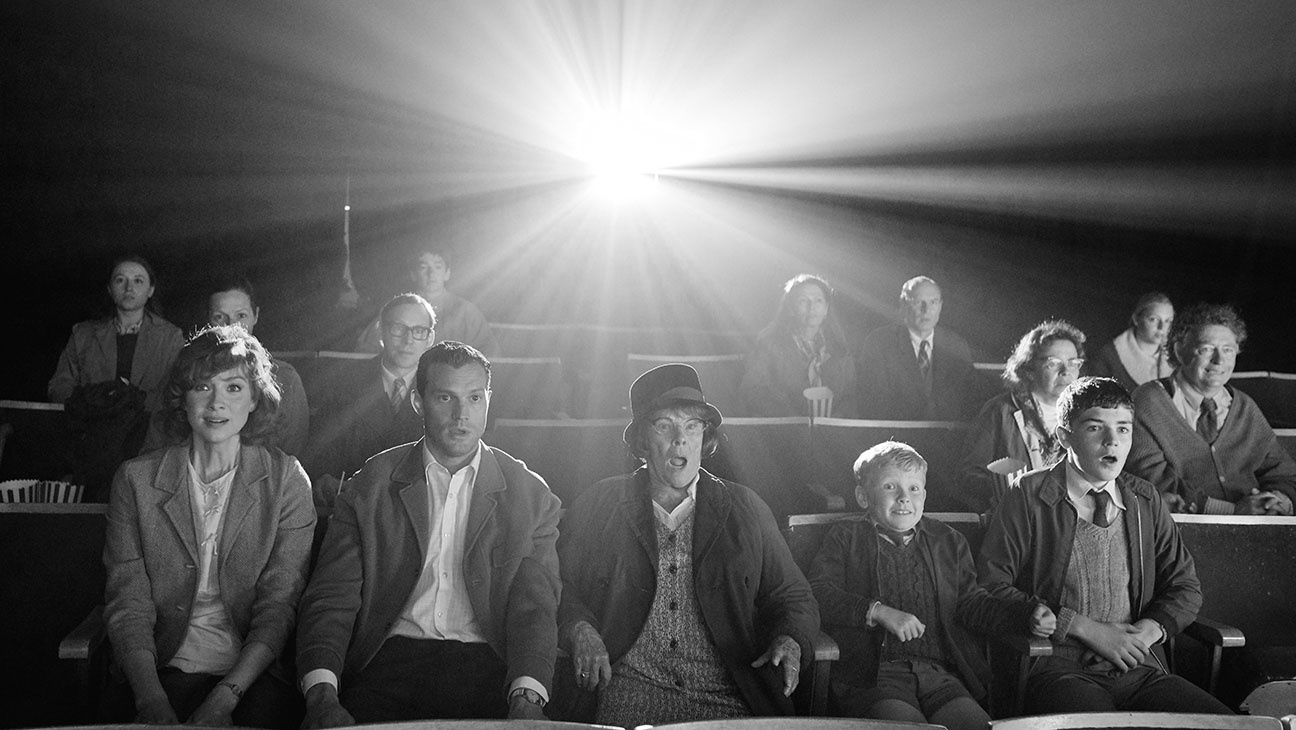 Trailer
Belfast
United Kingdom, 2021, 97 min, b&w and color
director and screenwriter – Kenneth Branagh
producers – Laura Berwick, Kenneth Branagh, Becca Kovacik and Tamar Thomas
camera – Haris Zambarloukos
editor – Una Ni Dhonghaile
music – Van Morrison
production designer – Jim Clay
costume designer – Charlotte Walter
A TKBC production
intl. sales – FOCUS FEATURES
BG distributor – FORUM FILM
awards:
Toronto – Audience Award
cast:
Caitriona Balfe (Ma), Judi Dench (Granny), Jamie Dornan (Pa), Ciaran Hinds (Pop), Jude Hill (Buddy)
In his three decades of filmmaking, Kenneth Branagh has ushered us into Henry V's campaign at Agincourt, Thor's celestial chambers on Asgard, and murderous intrigues aboard the Orient Express. Branagh's latest work unfolds in a much more real-world and familiar setting for the prolific actor, writer, and director. Named after the city of his birth, Belfast is Branagh's most personal — and most affecting — film yet.
A coming-of-age drama set during the tumult of late-1960s Northern Ireland, the film follows young Buddy (Jude Hill) as he navigates a landscape of working-class struggle, sweeping cultural changes, and sectarian violence. Buddy dreams of a glamorous future that will whisk him far from the Troubles, but, in the meantime, he finds consolation in his charismatic Pa (Jamie Dornan) and Ma (Caitríona Balfe), and his spry, tale-spinning grandparents (Ciarán Hinds and Judi Dench).
Branagh have crafted a film that is characteristically meticulous in its evocation of a particular place and time, while the superb cast fill every scene with energy, idiosyncrasy, and heart.
Screenings:


Tuesday, 23 November 2021, 20:30, Cinema House - BUY A TICKET
Wednesday, 24 November 2021, 18:00, Odeon
Thursday, 25 November 2021, 20:15, Lumiere - BUY A TICKET
Saturday, 27 November 2021, 20:00, Vlaykova
Wednesday, 1 December 2021, 18:00, Lumiere - BUY A TICKET
Thursday, 2 December 2021, 19:00, G8

National Palace of Culture, Hall 1 – 12 leva
Reduced price for retired people
and students –
10 leva
THE BELL – monoperformance of Deyan Donkov –
30, 40, 50 leva
Reduced price – 20 leva

***
French Institute, Cultural Center G8, Euro Cinema – 10 leva
VR screenings – 15 leva
Reduced price – 8 leva
The Human Voice and movies from "Classic Pleasures" – 7 leva