Ticket Centre at National Palace of Culture, Sofia, 1, "Bulgaria" Square
Phones: (+359 2) 916 63 00; (+359 2) 916 64 00
Working time:
Monday - Friday: 09:00 - 20:30 h
Saturday & Sunday: 10:00 to 20:00 ч.
Tickets online
3 Days in Quiberon / 3 Rage in Quiberon
director and screenwriter – Emily Atef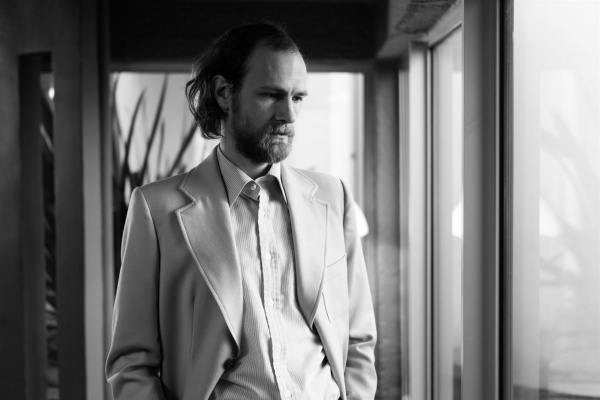 Trailer
Germany-Austria-France, 2018, 115 min, black & white
director and screenwriter – Emily Atef
producer – Kartsen Stoeter
camera – Thomas Kiennast
editor – Hansjoerg Weissbrich
music – Christoph M. Kaiser and Julian Maas
production designer – Silke Fischer
costume designer – Janina Audick
A ROHFILM FACTORY/DOR FILM/SOPHIE DULAC PRODUCTIONS/TITA B PRODS./DEPARTURE FILMS co-production
intl. sales – BETA CINEMA
awards and nominations:
7 German Film Awards "Lola" – for best film, direction, actress to Marie Bäumer, supporting actor to Robert Gwisdek, supporting actress to Birgit Minichmayr, cinematogtaphy and music
Berlinale - Competition
3 nominations for "Lola" – for supporting actor to Charly Hübner, sound and makeup
cast:
в ролите:
Marie Bäumer (Romy Schneider), Birgit Minichmayr (Hilde), Charly Hübner (Robert Lebeck), Robert Gwisdek (Michael Jürgs), Denis Lavant (Fisherman Poet), Vicky Krieps (Hotel Maid)
Robert Lebeck's photographs of Romy Schneider are world-famous. They capture this actress's contradictory nature, her exuberance, melancholy and pain. Lebeck also took the photographs that were to accompany the legendary interview Romy Schneider granted "Stern" magazine reporter Michael Jürgs in Quiberon in 1981 – in spite of her previous negative encounters with the German press. The actress had retired to this Breton spa town to recuperate with Hilde, her close friend of many years, keeping her company. The interview and black-and-white photos form the basis of this film that captures the special atmosphere of these three days in which Schneider bares her soul – to breaking point. The more the actress exposes herself and allows the person behind the celebrity to come to the fore, the more the group dynamics of the quartet kick in. Hilde is desperate to protect her friend from herself as she begins to break down the cynical reporter's reserve with her disarming honesty. In his photo sessions, Lebeck rediscovers Romy Schneider's many different faces. A multi-faceted portrait emerges of a compelling actress and woman who unsparingly gives her all and yet believes she has seldom truly been seen or understood.
Screenings:
Saturday, 24 November 2018, 18:00, Odeon
Sunday, 25 November 2018, 18:00, Lumiere Lidl
Wednesday, 28 November 2018, 18:30, Cinema House
Ticket Centre at National Palace of Culture, Sofia, 1, "Bulgaria" Square
Phones: (+359 2) 916 63 00; (+359 2) 916 64 00
Working time:
Monday - Friday: 09:00 - 20:30 h
Saturday & Sunday: 10:00 to 20:00 ч.
TICKETS:
National Palace of Culture, Hall 1 – 12 lv.; reduction for students and retired people – 10 lv.
Opening Gala – The Time Is Ours – 10/8 lv.
Cinema Lumiere, Cinema House, Cinema Odeon, G8 and Euro Cinema – 10/8 lv.
Children Films – 7/5 lv.
Bulgarian Premieres – Away from the Shore, Living Chimneys, My Sister's Silence – 8/5 lv.
Bergman's Retrospective and program "Classic Pleasures" – 7/5 lv.
NPC Tickets Online