***
НДК Зала 1: 12 лв. Намаление за ученици, студенти и пенсионери – 10 лв.
Специални събития: Моята страст към киното – вечер на Стефан Вълдобрев. Цени на билетите: 20, 25, 30 лв.
Кино Люмиер, Дом на киното, Филмотечно кино "Одеон", Влайкова, Френски институт, Културен център G 8, Euro Cinema: 10 лв.Намаление за ученици, студенти и пенсионери – 8 лв.
Human Voice and Classic Pleasures: BGN 7. Discount for pupils, students and pensioners - BGN 5.
Ticket Centre at National Palace of Culture, Sofia, 1, "Bulgaria" Square
Phone: (+359 2) 916 63 69
Tickets online
VR mania in Hall 4, National Palace of Culture. The ticket is for 45 minutes of viewing works of the viewer's choice. Sessions are every 30 minutes. Price - BGN 20.
Annette
director – Leos Carax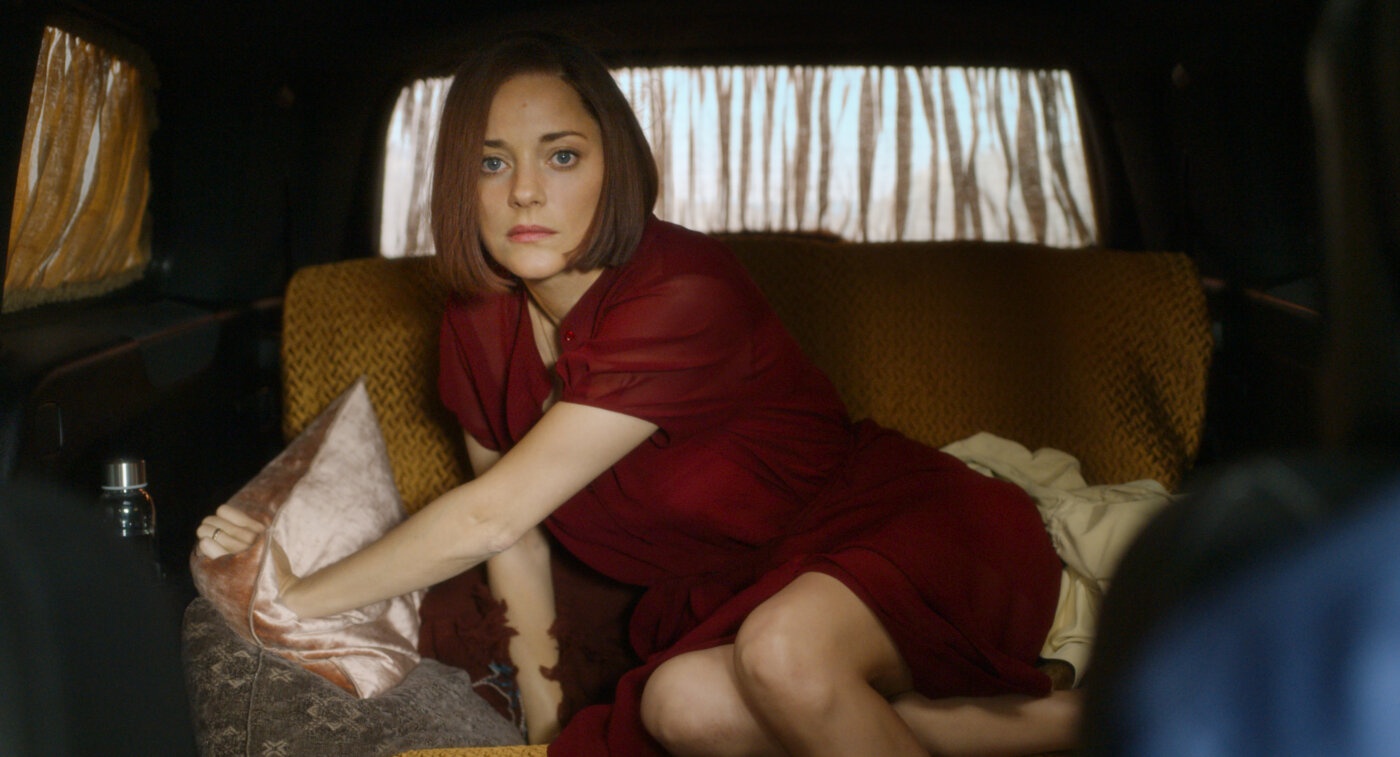 Trailer
Annette
France-Germany-Belgium-Japan-Mexico, 2021, 140 min
director – Leos Carax
producers – Charles Gillibert and Paul-Dominique Win Vacharasinthu
script – Ron & Russell Mael ("Sparks")
camera – Caroline Champetier
editor – Nelly Quettier
music – "Sparks"
production designer – Florian Sanson
costume designer – Pascaline Chavanne and Ursula Choto
A CG CINEMA/TRIBUS P FILMS/SCOPE PICTURES/DETAILFILM/PIANO co-production
intl. sales – KINOLOGY
BG distributor – BETA FILM
awards:
Cannes – Award for best director
cast:
Adam Driver (Henry McHenry), Marion Cotillard (Ann Defrasnoux), Simon Helberg (The Accompanist)
Ann is a sublime opera superstar; Henry is an angry stand-up comedian adored for his bitter banter. This unlikely couple are profoundly, deliriously in love, but the unique gifts of their unusual daughter Annette expose something uglier and more consuming at the heart of their relationship.
French romantic anarchist Carax returns to delight and provoke audiences by way of a riotous deconstruction of the movie musical, with script and songs by Ron and Russell Mael of cult-favourite band Sparks. Annette opened this year's Cannes, where its blend of visual sophistication and intensely populist genre play made it the festival's most talked-about film. You'll be seduced. You'll be surprised.
Screenings:


Friday, 19 November 2021, 19:00, Lumiere - BUY A TICKET
Saturday, 20 November 2021, 17:00, G8
Sunday, 21 November 2021, 15:45, Euro Cinema
Friday, 26 November 2021, 19:00, Institut Francais
Saturday, 27 November 2021, 19:30, Odeon
Sunday, 28 November 2021, 20:00, Cinema House - BUY A TICKET
Thursday, 2 December 2021, 19:00, Institut Francais

National Palace of Culture, Hall 1 – 12 leva
Reduced price for retired people
and students –
10 leva
THE BELL – monoperformance of Deyan Donkov –
30, 40, 50 leva
Reduced price – 20 leva

***
French Institute, Cultural Center G8, Euro Cinema – 10 leva
VR screenings – 15 leva
Reduced price – 8 leva
The Human Voice and movies from "Classic Pleasures" – 7 leva