Ticket Centre at National Palace of Culture, Sofia, 1, "Bulgaria" Square
Phones: (+359 2) 916 63 00; (+359 2) 916 64 00
Tickets online
Cat in the Wall
directors, producers and screenwriters – Mina Mileva and Vesela Kazakova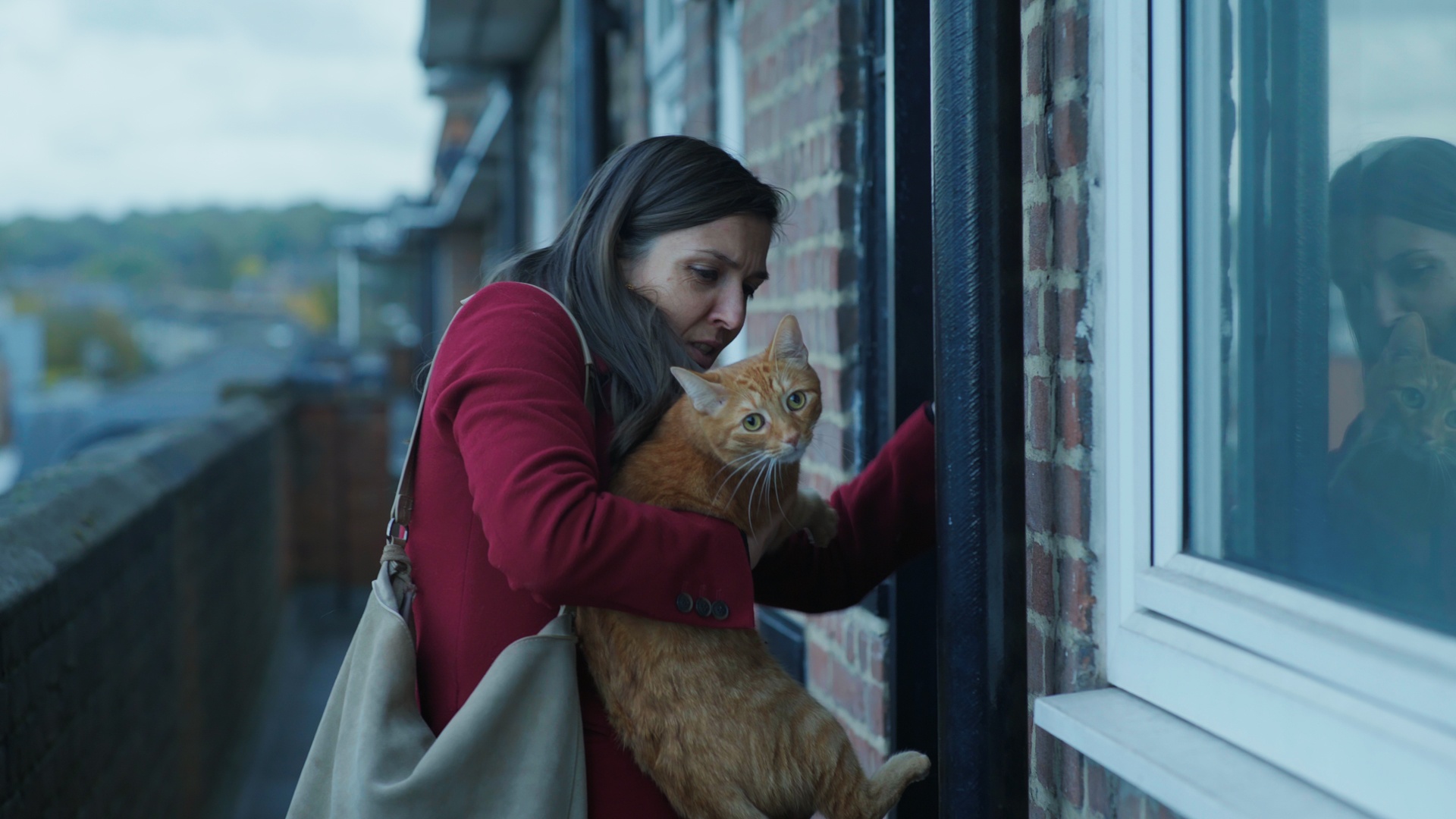 Trailer
Bulgaria-United Kingdom-France, 2019, 92 min.
directors, producers and screenwriters – Mina Mileva and Vesela Kazakova
co-producers – Christophe Bruncher and Lambros Atteshlis
camera – Dimtar Kostov
editor – Donka Ivanova
music – Andy Cowton
art director – Yuliya Kunova
An ACTIVIST 38/ICI ET LA PRODS./GLASSHEAD co-production
distributor – BS Films
awards and nominations:
"Golden Rose" – Award for best debut feature
Locarno and Sarajevo - Competitions
cast:
Irina Atanasova (Irina), Angel Genov (Vladimir), Orlin Asenov (Jojo), Gilda Waugh (Debby), Chinwe Nwokolo (Rianna)
Cat in the Wall is a politically incorrect comedy drama set on a London council estate. A Bulgarian family fights its neighbours living on benefits over the ownership of an abandoned cat. As the conflict flares up the viewers can see an unusual side of Great Britain currently torn by contradictions. Everyday racism and astronomic bills imposed by the local council aggravate the community. The supposedly stray cat that has had enough of the heated atmosphere barricades itself 'in the wall', requiring the residents to collaborate.
"This timely immigrants' eye view of the UK certainly feels like a story which needed to be told. What's particularly striking is the authenticity of British working class voices, something that UK cinema sometimes struggles to get right."
Wendy Ide, "Screen International"
"There's no wonder that the Brits are for Brexit, when two Bulgarian women directors steal the job of the working class hero Ken Loach."
Michael Sennhauser, Germany
"Wonderful and direct irony almost like in a Billy Wilder film for people, living on benefits, Brexit and much more."
Luigi Locatelli, "Cinema Nuovo"
Ticket Centre at National Palace of Culture, Sofia, 1, "Bulgaria" Square
Phones: (+359 2) 916 63 00; (+359 2) 916 64 00
Working time:
Monday - Friday: 09:00 - 20:30 h
Saturday & Sunday: 10:00 to 20:00 ч.