***
НДК Зала 1: 12 лв. Намаление за ученици, студенти и пенсионери – 10 лв.
Специални събития: Моята страст към киното – вечер на Стефан Вълдобрев. Цени на билетите: 20, 25, 30 лв.
Кино Люмиер, Дом на киното, Филмотечно кино "Одеон", Влайкова, Френски институт, Културен център G 8, Euro Cinema: 10 лв.Намаление за ученици, студенти и пенсионери – 8 лв.
Human Voice and Classic Pleasures: BGN 7. Discount for pupils, students and pensioners - BGN 5.
Ticket Centre at National Palace of Culture, Sofia, 1, "Bulgaria" Square
Phone: (+359 2) 916 63 69
Tickets online
VR mania in Hall 4, National Palace of Culture. The ticket is for 45 minutes of viewing works of the viewer's choice. Sessions are every 30 minutes. Price - BGN 20.
A Hero / Ghahreman
director and screenwriter – Asghar Farhadi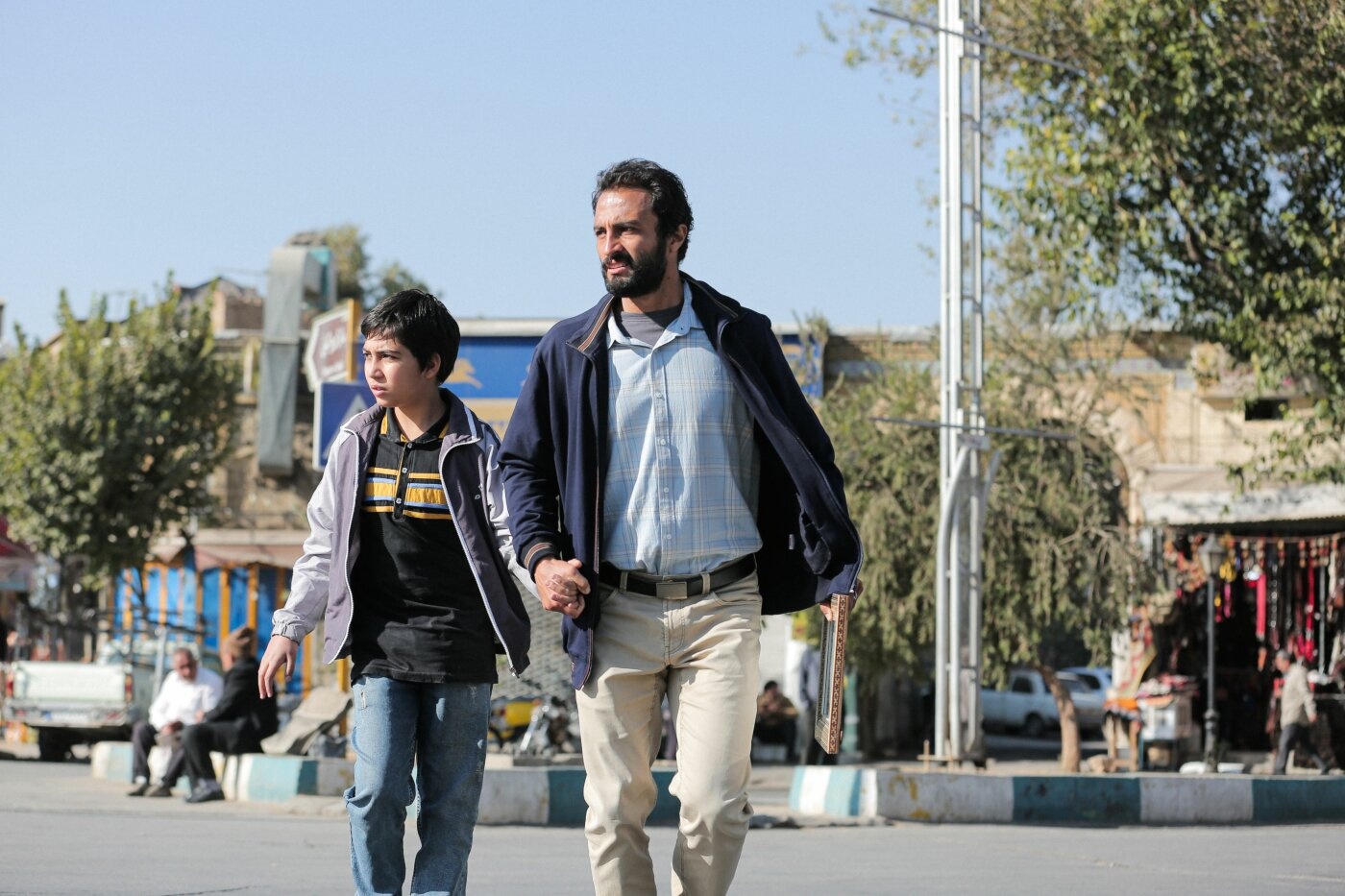 Trailer
A Hero / Ghahreman
Iran-France, 2021, 127 min
director and screenwriter – Asghar Farhadi
producers – Asghar Farhadi and Alexandre Mallet-Guy
camera – Ali Ghazi and Arash Ramezani
editor – Hayedeh Safiyari
An ASGHAR FARHADI PRODUCTION/MEMENTO co-production
intl. sales – MEMENTO INTL.
BG distributor – BETA FILM
awards:
Cannes – Grand Jury Prize
cast:
Amir Jadidi (Rahim), Mohsen Tanabandeh (Bahram), Fereshteh Sadrorafaii (Mme Radmehr), Sahar Goldust (Farkhondeh), Maryam Shahdaei (Malileh)
The new film from dual Oscar winner Asghar Farhadi, is a modern morality fable about redemption and veneration. After falling on hard times and becoming unable to pay back a debt, Rahim lands himself in jail. When he's unexpectedly granted a two-day leave of absence for good behaviour, he uses the time to seek amends, banking on the goodwill of his creditor. However, things don't go quite as Rahim planned.
With this engrossing drama, beloved Iranian director Asghar Farhadi returns to the fertile filmmaking soils of his homeland. Shot in the culturally significant city of Shiraz, A Hero tells a contemporary fable about moral dilemmas and diminished values with characteristic for the author verve and suspense. Working with perfect cast, the master auteur has once again made one of the most eagerly anticipated cinematic gems of the year.
Screenings:


Saturday, 20 November 2021, 17:00, Odeon
Sunday, 21 November 2021, 19:00, Lumiere - BUY A TICKET
Monday, 22 November 2021, 18:30, Euro Cinema
Wednesday, 24 November 2021, 19:00, G8
Sunday, 28 November 2021, 16:00, Cinema House - BUY A TICKET
Thursday, 2 December 2021, 20:00, Vlaykova

National Palace of Culture, Hall 1 – 12 leva
Reduced price for retired people
and students –
10 leva
THE BELL – monoperformance of Deyan Donkov –
30, 40, 50 leva
Reduced price – 20 leva

***
French Institute, Cultural Center G8, Euro Cinema – 10 leva
VR screenings – 15 leva
Reduced price – 8 leva
The Human Voice and movies from "Classic Pleasures" – 7 leva