***
НДК Зала 1: 12 лв. Намаление за ученици, студенти и пенсионери – 10 лв.
Специални събития: Моята страст към киното – вечер на Стефан Вълдобрев. Цени на билетите: 20, 25, 30 лв.
Кино Люмиер, Дом на киното, Филмотечно кино "Одеон", Влайкова, Френски институт, Културен център G 8, Euro Cinema: 10 лв.Намаление за ученици, студенти и пенсионери – 8 лв.
Human Voice and Classic Pleasures: BGN 7. Discount for pupils, students and pensioners - BGN 5.
Ticket Centre at National Palace of Culture, Sofia, 1, "Bulgaria" Square
Phone: (+359 2) 916 63 69
Tickets online
VR mania in Hall 4, National Palace of Culture. The ticket is for 45 minutes of viewing works of the viewer's choice. Sessions are every 30 minutes. Price - BGN 20.
The Crusade / La Croisade
director – Louis Garrel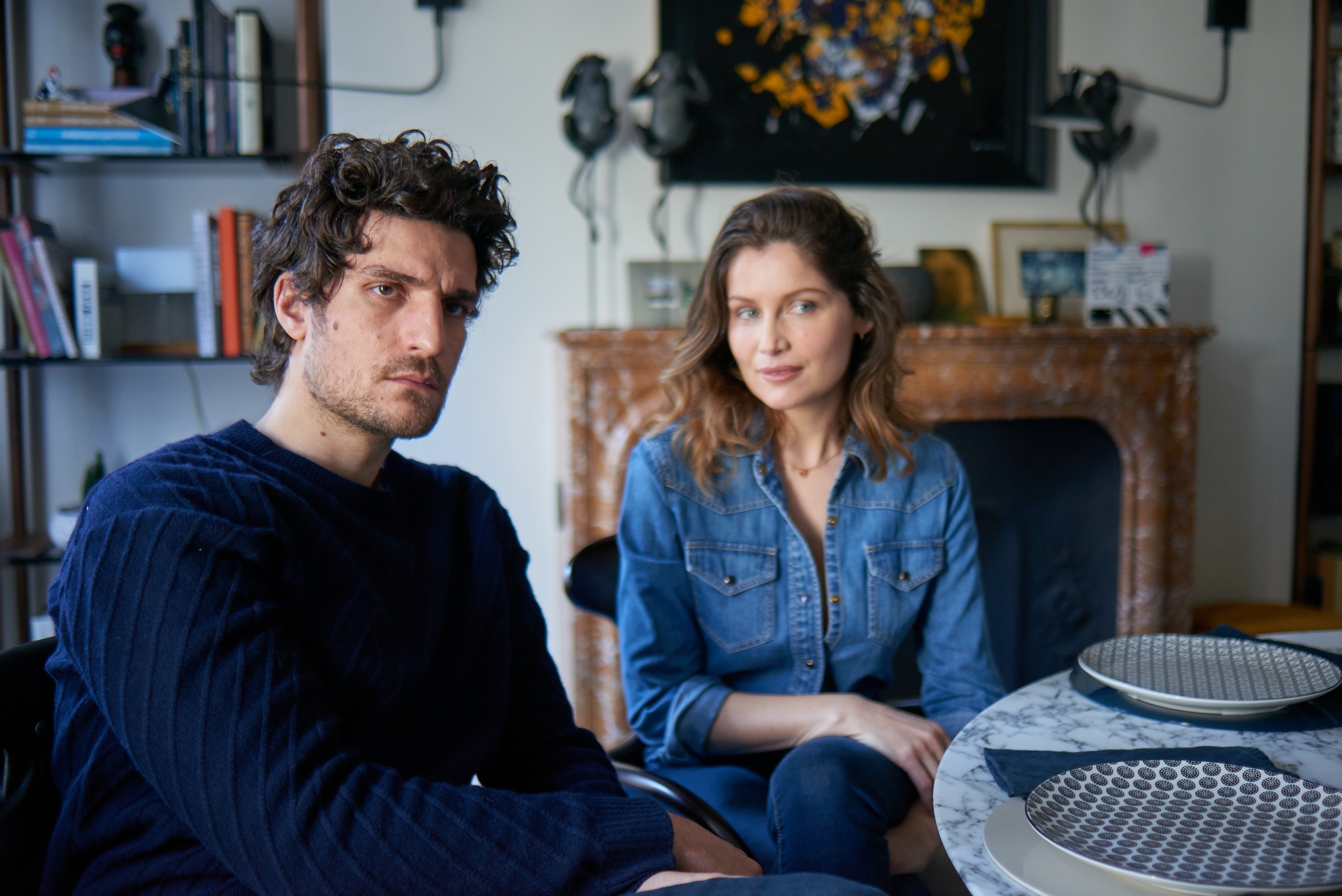 Trailer
The Crusade / La Croisade
France, 2021, 67 min
director – Louis Garrel
producers – Pascal Caucheteux
script – Louis Garrel and Jean-Claude Carriere
camera – Julien Poupard
editor – Joelle Hache
music – Gregoire Hetzel
production designer – Mila Preli
A WHY NOT PRODS. production
intl. sales – WILD BUNCH
BG distributor – BETA FILM
festivals:
Cannes – Official Selection
cast:
Louis Garrel (Abel), Laetitia Casta (Marianne), Joseph Engel (Joseph), Julia Boeme (Lucile), Ilinka Lony (Clotilde)
The third directorial film of the actor Louis Garrel is exciting, extravagant and refreshing, which isn't an obstacle for it to be seriously engaged with the ecological theme. Abel and Marianna discover, that their 13-years-old son Joseph secretly has sold some of family treasures. The same has been done by a hundreds children worldwide, united by the cause to financing mysterious project, dedicated on the salvation of our planet.
The Jean-Claude Carriere's idea dates from before Greta Thunberg to appear and is especially actual in a time, when the theme of climate changes excites young crowds in the whole world. Presenting the serious subject through humour and a try to examine it in all different aspects, Louis Garrel allows to the audience not to feel "smashed" by the lesson.
Screenings:


Saturday, 20 November 2021, 19:00, Institut Francais
Sunday, 21 November 2021, 14:15 , Euro Cinema
Monday, 22 November 2021, 19:00, G8
Tuesday, 23 November 2021, 18:30, Lumiere - BUY A TICKET
Thursday, 25 November 2021, 18:30, Odeon
Sunday, 28 November 2021, 18:30, Cinema House - BUY A TICKET
Monday, 29 November 2021, 19:00, Institut Francais
Tuesday, 30 November 2021, 19:00, Vlaykova

National Palace of Culture, Hall 1 – 12 leva
Reduced price for retired people
and students –
10 leva
THE BELL – monoperformance of Deyan Donkov –
30, 40, 50 leva
Reduced price – 20 leva

***
French Institute, Cultural Center G8, Euro Cinema – 10 leva
VR screenings – 15 leva
Reduced price – 8 leva
The Human Voice and movies from "Classic Pleasures" – 7 leva