TICKETS:
НДК Зала 1: 12 лв. Намаление за ученици, студенти и пенсионери – 10 лв.
Специални събития: Моята страст към киното – вечер на Стефан Вълдобрев. Цени на билетите: 20, 25, 30 лв.
Кино Люмиер, Дом на киното, Филмотечно кино "Одеон", Влайкова, Френски институт, Културен център G 8, Euro Cinema: 10 лв.Намаление за ученици, студенти и пенсионери – 8 лв.
Човешкият глас и Класически удоволствия: 7 лв. Намаление за ученици, студенти и пенсионери – 5 лв.
Билетен център НДК, София, площад "България" 1
Телефони: (+359 2) 916 63 68, 916 63 69
Билети онлайн в Електронен билетен център - НДК
VR мания. Билетът е за 45 минути гледане на произведения по избор на зрителя. Сеансите са на всеки 30 минути. Цена – 20 лв.
L'Immensita
director – Emanuele Crialese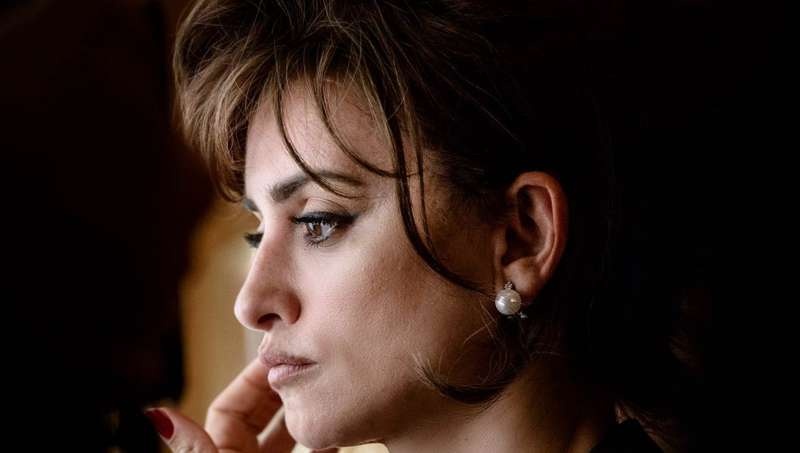 Trailer
L'Immensita
Italy-France, 2022, 97 min.
director – Emanuele Crialese
producers – Mario Gianani, Lorenzo Gangarossa and Dimitri Rassam
script – Francesca Manieri, Vittorio Moroni and Emanuele Crialese
camera – Gergely Poharnok
editor – Clelio Benevento
music - Rauelsson
production designer – Dimitri Capuani
costume designer – Massimo Parrini
An WILDSIDE/CHAPTER 2 co-production
intl. sales – PATHE
BG distributor – BETA FILM
nominations:
Venice - Competition
cast:
Penelope Cruz (Clara), Luana Giuliani (Adriana), Vincenzo Amato (Felice)
1970s Rome: a time of great social and cultural change, full of grit and glamour. The young Borghetti family has just moved into one of the many freshly-built apartment blocks in the city. The move is bittersweet. Despite the beautiful, sweeping views of Rome from their top floor apartment, the family is not as close as they once were.
Clara and Felice are no longer in love, but are unable to leave each other. Clara finds refuge from her loneliness in the shelter of her special relationships with her three children. The oldest, Adriana (12), an unknown child in this new neighborhood, deliberately presents as a boy to the neighborhood children, pushing the family's bond towards a breaking point.
Screenings:


Friday, 18 November 2022, 19:00, Cinema House - Buy a Ticket Online
Saturday, 19 November 2022, 16:30, Euro Cinema
Sunday, 20 November 2022, 20:00, Odeon
Monday, 21 November 2022, 18:45, G8
Friday, 25 November 2022, 19:00, Lumiere - Buy a Ticket Online
Monday, 28 November 2022, 20:00, Vlaykova - Buy a Ticket Online

Ticket Centre at National Palace of Culture, Sofia, 1, Bulgaria Square, T: +359 2 916 63 69
Lumiere, 1, Bulgaria Square, T: +359 2 916 6300
Cinema House, 37, Ekzarch Yosiff Str., T: +359 2 980 7838
Odeon, 1, Patriarch Evtimii Blvd, +359 2 989 24 69
Vlaykova, 11, Tsar Ivan Assen II Str, T: +359 892 22 68 68
French Institute, 3, Slaveykov Square, T: +359 2 937 79 22
Cultural Center G8, 8, Gladstone Str., T: +359 2 995 00 80
Euro Cinema, 17, Aleksandar Stamboliiski Blvd., T: +359 2 980 41 61

TICKETS:
National Palace of Culture Hall 1 – 14 leva
Reduced price – 12 leva
Lumiere, Cinema House, Odeon, Vlaykova, French Institute, Cultural Center G8, Euro Cinema – 12 leva
Reduced price – 10 leva
Classic Pleasures: 8 leva
Reduced price – 6 leva