TICKETS:
НДК Зала 1: 12 лв. Намаление за ученици, студенти и пенсионери – 10 лв.
Специални събития: Моята страст към киното – вечер на Стефан Вълдобрев. Цени на билетите: 20, 25, 30 лв.
Кино Люмиер, Дом на киното, Филмотечно кино "Одеон", Влайкова, Френски институт, Културен център G 8, Euro Cinema: 10 лв.Намаление за ученици, студенти и пенсионери – 8 лв.
Човешкият глас и Класически удоволствия: 7 лв. Намаление за ученици, студенти и пенсионери – 5 лв.
Билетен център НДК, София, площад "България" 1
Телефони: (+359 2) 916 63 68, 916 63 69
Билети онлайн в Електронен билетен център - НДК
VR мания. Билетът е за 45 минути гледане на произведения по избор на зрителя. Сеансите са на всеки 30 минути. Цена – 20 лв.
Forever Young / Les Amandiers
director – Valeria Bruni Tedeschi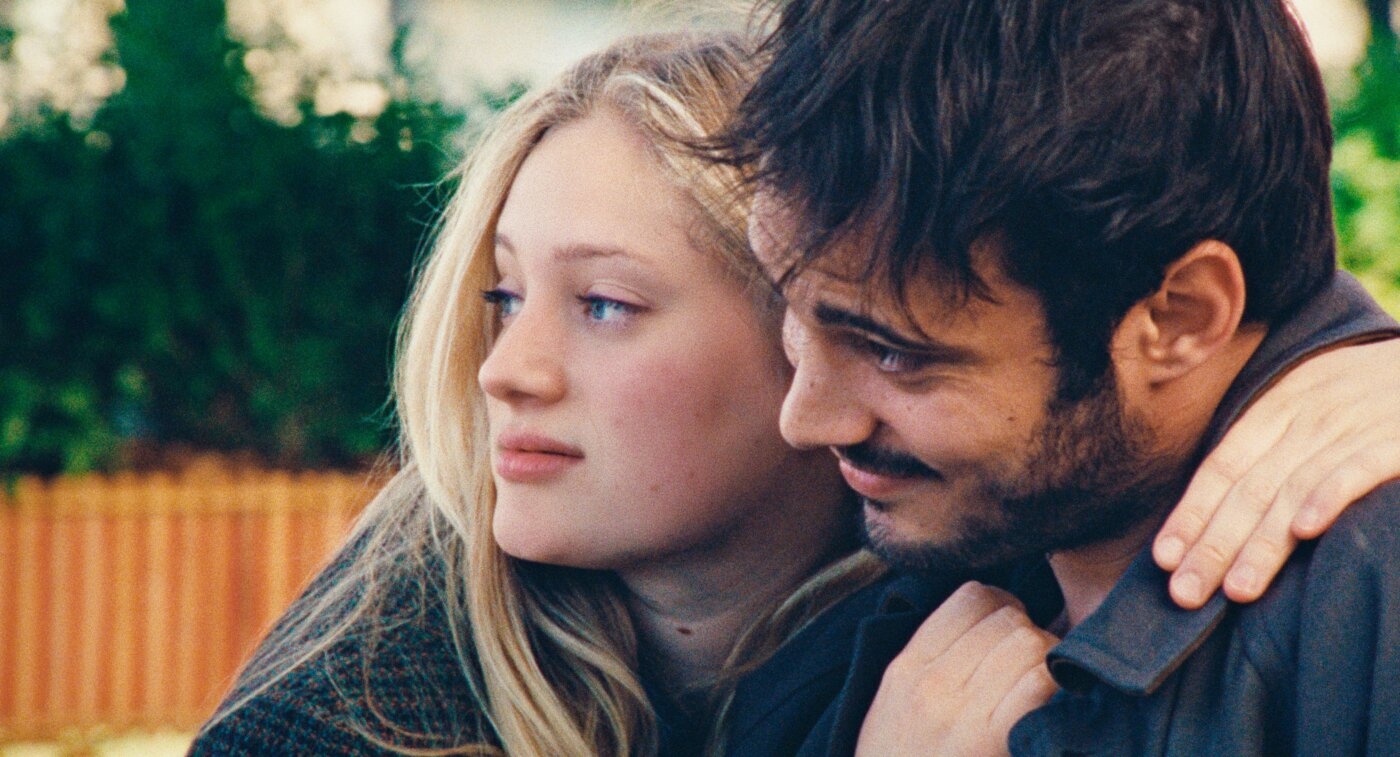 Trailer
Forever Young / Les Amandiers
France-Italy, 2022, 125 min.
director – Valeria Bruni Tedeschi
producers – Alexandra Henochsberg and Patrick Sobelman
script – Valeria Bruni Tedeschi, Noemie Lvovsky and Agnes de Sacy
camera – Julien Poupard
editor – Anne Weil
music – Ezio Bosso
production designer – Emmanuelle Duplay
costume designer – Caroline de Vivaise
An AD VITAM/AGAT FILMS/BIBI FILM co-production
intl. sales – CHARADES
BG distributor – BETA FILM
nominations:
Cannes - Competition
cast:
Nadia Tereszkiewicz (Stella), Sofiane Bennacer (Étienne), Louis Garrel (Patrice Chéreau), Micha Lescot (Pierre Romans), Clara Bretheau (Adèle), Noham Edje (Franck), Vassili Schneider (Victor), Alexia Chardard (Camille)
Apprentice actors audition to join the prestigious Théâtre des Amandiers school in Nanterre, directed by Patrice Chéreau and Pierre Romans. Among them, Stella; desperate for her performance, she throws herself into the arms of Adèle, who will become her friend. Stella and Adèle are admitted. Around them, other passionate young people: Étienne, a talented drug addict, Franck, romantic and desperate, Camille, pregnant but who does not want to sacrifice her dreams as an actress. Under the leadership of the famous director Chéreau, charismatic, sometimes brutal, the troupe goes through a year like in a dream.
In her fifth film, Valeria Bruni Tedeschi once again unravels the thread of her autobiography, family or professional. Here, she reconstructs her experience in the school of Patrice Chéreau, star director, director of the Théâtre des Amandiers, epicenter of French theatrical life in the mid-1980s. The film is a poignant portrait of a passionate youth, which is consumed in the theater as in life, the dramatic art as an exhibition of maturing emotions and the reconstitution of an adventurous time when drugs and AIDS constituted permanent threats.
Screenings:


Saturday, 19 November 2022, 18:45, Cinema House - Buy a Ticket Online
Sunday, 20 November 2022, 19:30, Vlaykova - Buy a Ticket Online
Tuesday, 22 November 2022, 18:30, Euro Cinema
Wednesday, 23 November 2022, 19:00, Institut Francais
Thursday, 24 November 2022, 20:00, Odeon
Friday, 25 November 2022, 18:45, G8
Saturday, 26 November 2022, 19:00, Institut Francais
Tuesday, 29 November 2022, 19:00, Lumiere - Buy a Ticket Online

Ticket Centre at National Palace of Culture, Sofia, 1, Bulgaria Square, T: +359 2 916 63 69
Lumiere, 1, Bulgaria Square, T: +359 2 916 6300
Cinema House, 37, Ekzarch Yosiff Str., T: +359 2 980 7838
Odeon, 1, Patriarch Evtimii Blvd, +359 2 989 24 69
Vlaykova, 11, Tsar Ivan Assen II Str, T: +359 892 22 68 68
French Institute, 3, Slaveykov Square, T: +359 2 937 79 22
Cultural Center G8, 8, Gladstone Str., T: +359 2 995 00 80
Euro Cinema, 17, Aleksandar Stamboliiski Blvd., T: +359 2 980 41 61

TICKETS:
National Palace of Culture Hall 1 – 14 leva
Reduced price – 12 leva
Lumiere, Cinema House, Odeon, Vlaykova, French Institute, Cultural Center G8, Euro Cinema – 12 leva
Reduced price – 10 leva
Classic Pleasures: 8 leva
Reduced price – 6 leva