***
НДК Зала 1: 12 лв. Намаление за ученици, студенти и пенсионери – 10 лв.
Специални събития: Моята страст към киното – вечер на Стефан Вълдобрев. Цени на билетите: 20, 25, 30 лв.
Кино Люмиер, Дом на киното, Филмотечно кино "Одеон", Влайкова, Френски институт, Културен център G 8, Euro Cinema: 10 лв.Намаление за ученици, студенти и пенсионери – 8 лв.
Human Voice and Classic Pleasures: BGN 7. Discount for pupils, students and pensioners - BGN 5.
Ticket Centre at National Palace of Culture, Sofia, 1, "Bulgaria" Square
Phone: (+359 2) 916 63 69
Tickets online
VR mania in Hall 4, National Palace of Culture. The ticket is for 45 minutes of viewing works of the viewer's choice. Sessions are every 30 minutes. Price - BGN 20.
The Electrical Life if Louis Wain
director – Will Sharpe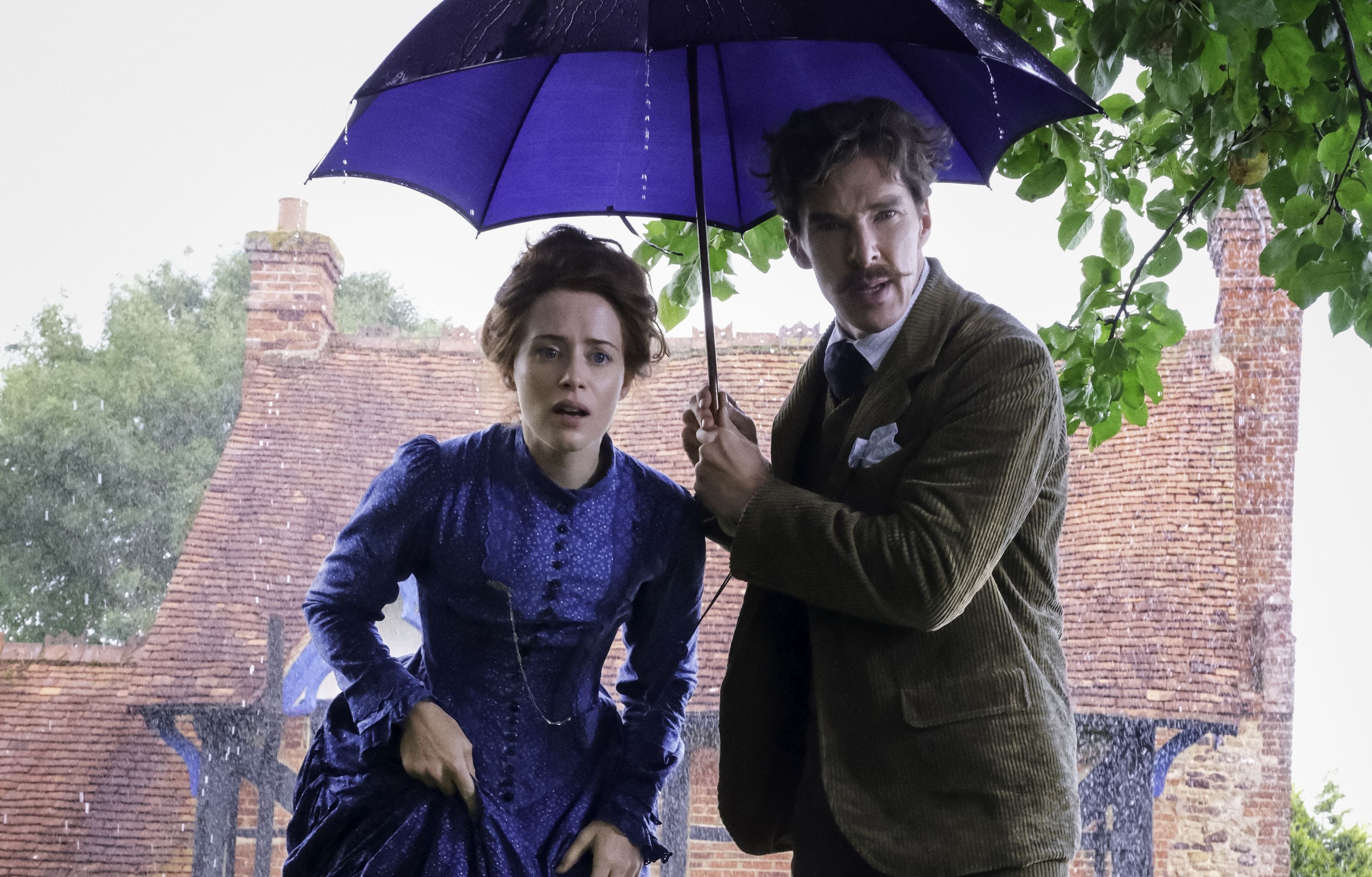 Trailer
The Electrical Life if Louis Wain
United Kingdom, 2021, 111 min
director – Will Sharpe
producers – Guy Heeley, Ed Clarke, Adam Ackland and Leah Clarke
script – Simon Stephenson and Will Sharpe
camera – Erik Wilson
editor – Selina Macarthur
music – Arthur Sharpe
production designer – Suzie Davies
costume designer – Michael O'Connor
A STUDIOCANAL/SHOEBOX FILMS/SUNNYMARCH/FILM4/AMAZON STUDIOS production
intl. sales – STUDIOCANAL
cast:
Benedict Cumberbatch (Louis Wain), Claire Foy (Emily Richardson-Wain), Andrea Riseborough (Caroline), Toby Jones, Taika Waititi, Stacy Martin and the voice of Olivia Colman as the Narrattor
With its class antagonisms and relentless commitment to propriety, late
Victorian England inevitably bred some true eccentrics. But none more
extraordinary and memorable than Louis Wain, an upper-class commercial
artist obsessed with electricity and cats. For a period of time, it seemed
every British household included one of his feline prints, which ranged from
the realistic to the psychedelic. Writer-director Will Sharpe and co-writer Simon Stephenson gracefully balance the comic charm of Wain's visions, rendered ingeniously and featuring chatty cats, with the painful facts of his descent into poverty and madness. Benedict Cumberbatch, funny and heartbreaking in the title role, is matched effortlessly by Claire Foy as his wife and muse Emily. Andrea Riseborough and Toby Jones head the excellent supporting cast and a special kudos to cinematographer Erik Wilson, whose delicate sensuousness is worthy of Wain's life-long dedication to beauty.
Screenings:


Saturday, 20 November 2021, 16:30, Cinema House - BUY A TICKET
Tuesday, 23 November 2021, 20:00, Odeon
Sunday, 28 November 2021, 19:00, Lumiere - BUY A TICKET
Wednesday, 1 December 2021, 20:00, Vlaykova

National Palace of Culture, Hall 1 – 12 leva
Reduced price for retired people
and students –
10 leva
THE BELL – monoperformance of Deyan Donkov –
30, 40, 50 leva
Reduced price – 20 leva

***
French Institute, Cultural Center G8, Euro Cinema – 10 leva
VR screenings – 15 leva
Reduced price – 8 leva
The Human Voice and movies from "Classic Pleasures" – 7 leva