***
НДК Зала 1: 12 лв. Намаление за ученици, студенти и пенсионери – 10 лв.
Специални събития: Моята страст към киното – вечер на Стефан Вълдобрев. Цени на билетите: 20, 25, 30 лв.
Кино Люмиер, Дом на киното, Филмотечно кино "Одеон", Влайкова, Френски институт, Културен център G 8, Euro Cinema: 10 лв.Намаление за ученици, студенти и пенсионери – 8 лв.
Human Voice and Classic Pleasures: BGN 7. Discount for pupils, students and pensioners - BGN 5.
Ticket Centre at National Palace of Culture, Sofia, 1, "Bulgaria" Square
Phone: (+359 2) 916 63 69
Tickets online
VR mania in Hall 4, National Palace of Culture. The ticket is for 45 minutes of viewing works of the viewer's choice. Sessions are every 30 minutes. Price - BGN 20.
The Worst Person in the World / Verdens verste menneske
director – Joachim Trier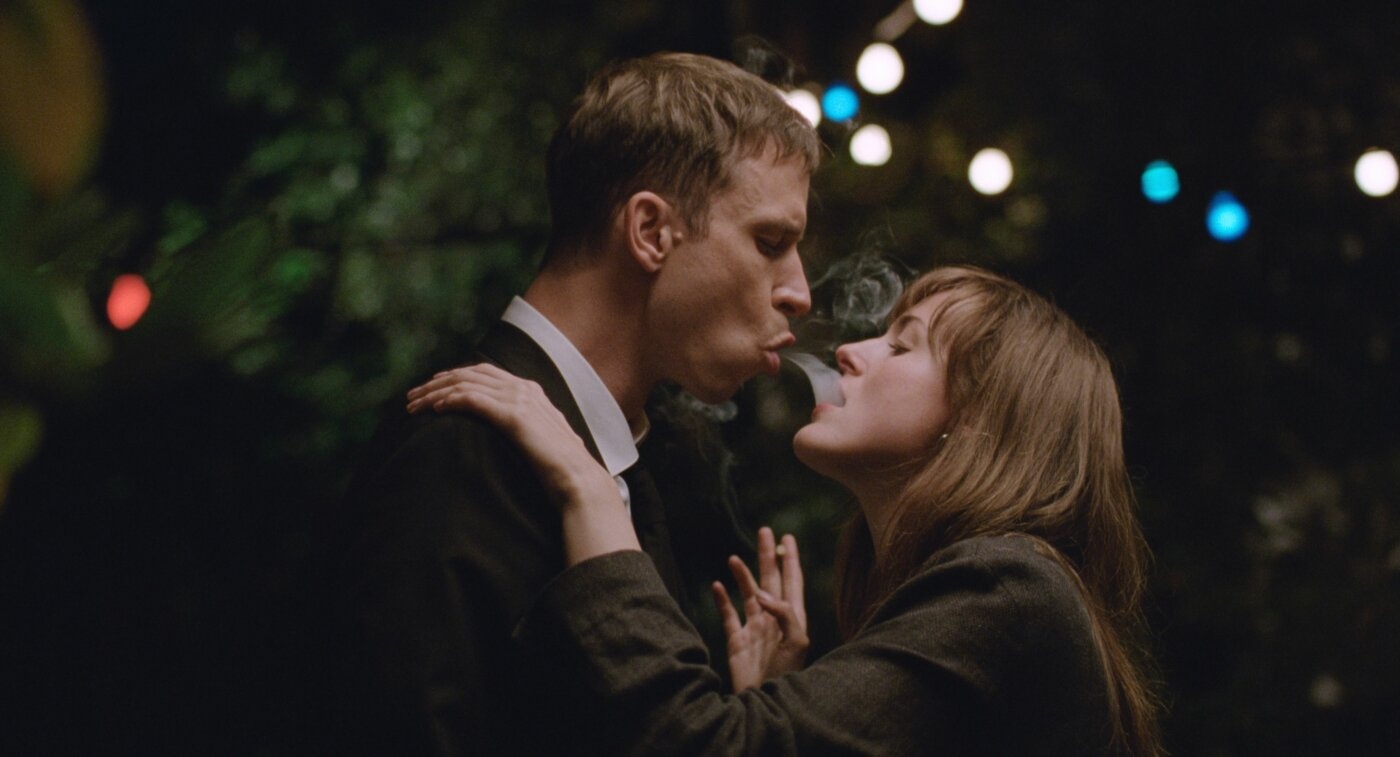 Trailer
The Worst Person in the World / Verdens verste menneske
Norway-France-Sweden-Denmark, 2021, 127 min
director – Joachim Trier
producers – Thomas Robsahm and Andrea Ottmar
script – Eskil Vogt and Joachim Trier
camera – Kasper Tuxen
editor – Olivier Coutte
music – Ola Fløttum
production designer – Roger Rosenberg
An OSLO PICTURES/MK PRODS./FILM I VAST/B-REEL/SNOWGLOBE co-production
intl. sales – MK2
BG distributor – BETA FILM
awards:
Cannes – Award for best actress to Renate Reinsve
cast:
Renate Reinsve (Julie), Anders Danielsen Lie (Aksel), Herbert Nordrum (Eivind), Maria Grazia Di Meo (Sunniva)
A 30-year-old woman in the midst of an existential crisis as she navigates between career and romantic choices, and her own refusal to be defined — even by herself.
Julie is not what you'd call a committed person. When we first meet her, she's on the cusp of her 30th birthday, on the verge of leaving her long-term boyfriend. We soon learn that life-altering changes of heart are among the few constants in her life and, if she seems a tad frustrating at first, we soon come to admire her ornery resistance to being defined — even if that resistance costs her dearly.
Joachim Trier has a unique ability to capture the new possibilities of youth in all their head-spinning euphoria. A spur-of-the-moment visit to a potential new lover is as romantic and magical as anything you'll see this year. What makes Julie so fascinating protagonist, is her existential refusal to simply accept the situations presented to her. Her adamant independence suggests a spiritual descendant from Jeanne Moreau circa Jules and Jim, but she's nothing if not her own person. Her struggle to discover herself is what makes the character so indelible.
Screenings:


Saturday, 20 November 2021, 16:30, Euro Cinema
Sunday, 21 November 2021, 20:00, Vlaykova
Sunday, 28 November 2021, 19:30, Odeon
Tuesday, 30 November 2021, 20:30, Cinema House - BUY A TICKET
Wednesday, 1 December 2021, 19:00, G8
Thursday, 2 December 2021, 20:15, Lumiere - BUY A TICKET

National Palace of Culture, Hall 1 – 12 leva
Reduced price for retired people
and students –
10 leva
THE BELL – monoperformance of Deyan Donkov –
30, 40, 50 leva
Reduced price – 20 leva

***
French Institute, Cultural Center G8, Euro Cinema – 10 leva
VR screenings – 15 leva
Reduced price – 8 leva
The Human Voice and movies from "Classic Pleasures" – 7 leva