TICKETS:
НДК Зала 1: 12 лв. Намаление за ученици, студенти и пенсионери – 10 лв.
Специални събития: Моята страст към киното – вечер на Стефан Вълдобрев. Цени на билетите: 20, 25, 30 лв.
Кино Люмиер, Дом на киното, Филмотечно кино "Одеон", Влайкова, Френски институт, Културен център G 8, Euro Cinema: 10 лв.Намаление за ученици, студенти и пенсионери – 8 лв.
Човешкият глас и Класически удоволствия: 7 лв. Намаление за ученици, студенти и пенсионери – 5 лв.
Билетен център НДК, София, площад "България" 1
Телефони: (+359 2) 916 63 68, 916 63 69
Билети онлайн в Електронен билетен център - НДК
VR мания. Билетът е за 45 минути гледане на произведения по избор на зрителя. Сеансите са на всеки 30 минути. Цена – 20 лв.
The Night of the Iguana
director – John Huston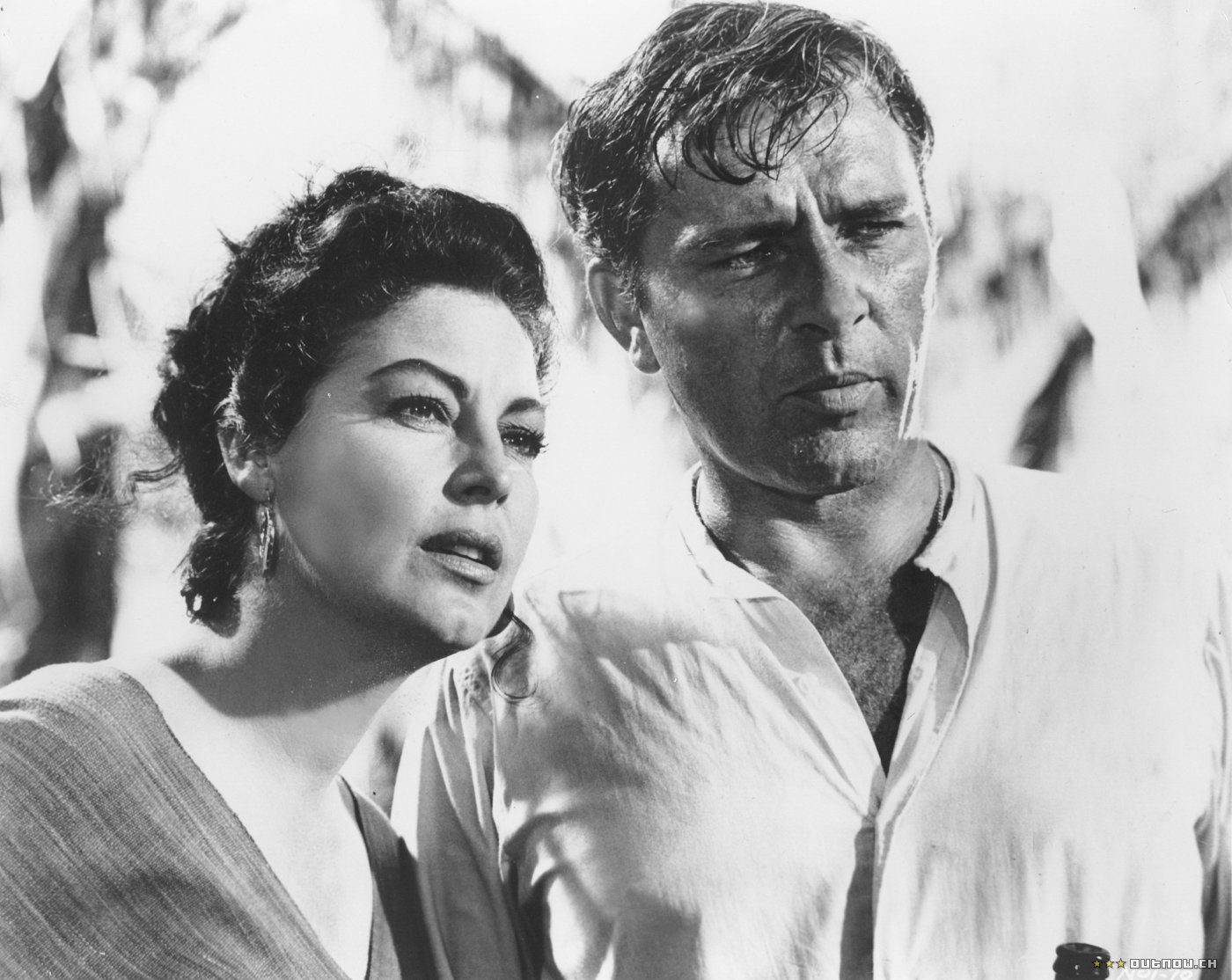 Trailer
The Night of the Iguana
USA, 1964, 125 min., black & white
director – John Huston
producer – Ray Stark
script – Anthony Veiller and John Huston
based on the play by Tennessee Williams
camera – Gabriel Figueroa
editor – Ralph Kemplen
music – Benjamin Frankel
production designer – Stephen Grimes
costume designer – Dorothy Jeakins
A METRO-GOLDWYN-MAYER/SEVEN ARTS PRODS. production
intl. sales – MGM
print – PARK CIRCUS
awards and nominations:
San Sebastian – Award for best actress to Ava Gardner
"Oscar" for costume design in b&w film
3 nominations for "Golden Globe" – for best drama, director and actress in drama to Ava Gardner
Nomination for BAFTA for foreign actress to Ava Gardner
3 nominations for "Oscar" – for supporting actress to Grayson Hall, cinematography and production design in b/w film
Nomination from DGA
Nomination from WGA for best drama
cast:
Richard Burton (Lawrence Shannon), Ava Gardner (Maxine Faulk), Deborah Kerr (Hannah Jelkes), Sue Lyon (Charlotte Goodall), Grayson Hall (Judith Fellowes)
Richard Burton portrayed Shannon, an alcoholic defrocked minister who works as a tour guide in Mexico. While leading a bus of schoolteachers, he becomes infatuated with Charlotte, a promiscuous teenager. After she is found in his hotel room, the group's unofficial chaperone Judith Fellowes attempts to have Shannon fired, prompting him to take the group to a seedy, remote hotel run by Maxine. While there, Shannon is tempted not only by lusty Maxine, but also by the spinster Hannah.
"The Night of the Iguana", Tennessee Williams' last great play (premiered on Broadway in 1961 with Bette Davis playing Maxine), was turned into a 1964 movie which, in its day, was as famous for its behind-the-scenes spectacle (Burton has just became a couple with Elizabeth Taylor after the shooting of Cleopatra previous year) as for what actually appeared on screen. Today, Iguana is rarely mentioned alongside the other classic Williams' film adaptations. Despite a tremendously talented cast, compelling characters, and Huston's masterful examination of their anguished humanity, Iguana is often neglected. The Night of the Iguana is a compelling cinematic adaptation of Tennessee Williams at his best. To witness this story about vulnerable people who face their demons of despair, self-loathing, and loneliness - and come out the other side - is a privilege and a pleasure.
Ticket Centre at National Palace of Culture, Sofia, 1, Bulgaria Square, T: +359 2 916 63 69
Lumiere, 1, Bulgaria Square, T: +359 2 916 6300
Cinema House, 37, Ekzarch Yosiff Str., T: +359 2 980 7838
Odeon, 1, Patriarch Evtimii Blvd, +359 2 989 24 69
Vlaykova, 11, Tsar Ivan Assen II Str, T: +359 892 22 68 68
French Institute, 3, Slaveykov Square, T: +359 2 937 79 22
Cultural Center G8, 8, Gladstone Str., T: +359 2 995 00 80
Euro Cinema, 17, Aleksandar Stamboliiski Blvd., T: +359 2 980 41 61

TICKETS:
National Palace of Culture Hall 1 – 14 leva
Reduced price – 12 leva
Lumiere, Cinema House, Odeon, Vlaykova, French Institute, Cultural Center G8, Euro Cinema – 12 leva
Reduced price – 10 leva
Classic Pleasures: 8 leva
Reduced price – 6 leva