***
НДК Зала 1: 12 лв. Намаление за ученици, студенти и пенсионери – 10 лв.
Специални събития: Моята страст към киното – вечер на Стефан Вълдобрев. Цени на билетите: 20, 25, 30 лв.
Кино Люмиер, Дом на киното, Филмотечно кино "Одеон", Влайкова, Френски институт, Културен център G 8, Euro Cinema: 10 лв.Намаление за ученици, студенти и пенсионери – 8 лв.
Human Voice and Classic Pleasures: BGN 7. Discount for pupils, students and pensioners - BGN 5.
Ticket Centre at National Palace of Culture, Sofia, 1, "Bulgaria" Square
Phone: (+359 2) 916 63 69
Tickets online
VR mania in Hall 4, National Palace of Culture. The ticket is for 45 minutes of viewing works of the viewer's choice. Sessions are every 30 minutes. Price - BGN 20.
Berman Island
director and screenwriter – Mia Hansen-Løve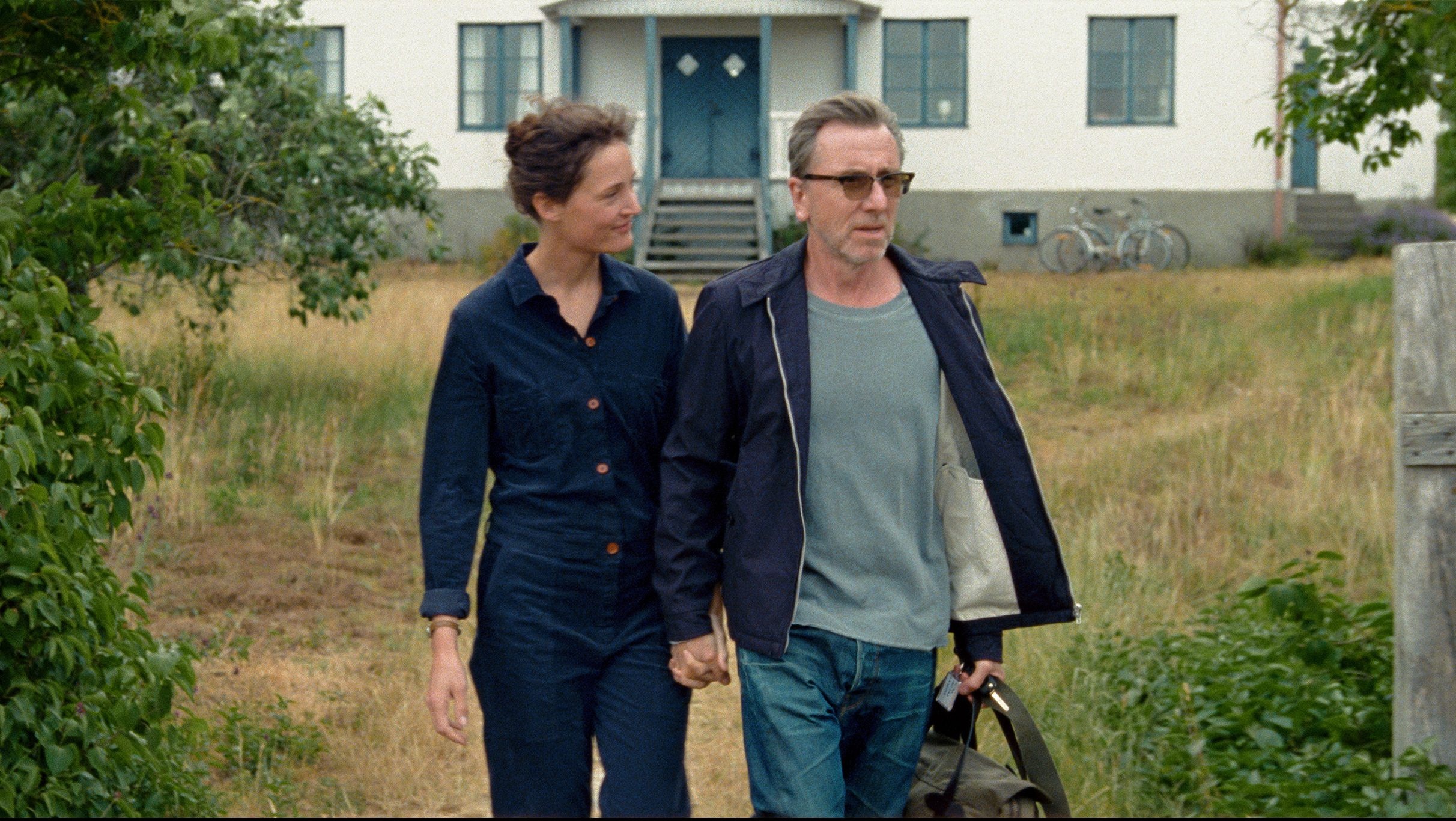 Trailer
Berman Island
France-Belgium-Sweden-Germany-Mexico-Brazil, 2021, 112 min
director and screenwriter – Mia Hansen-Løve
producers – Charles Gilibert, Erik Hemmendorff, Lisa Widen and Rodrigo Teixeira
camera – Denis Lenoir
editor – Marion Monnier
production designer – Mikael Varhelyi
A CG CINEMA/SCOPE PICTURES/NEUE BIOSKOP FILM/
PLATTFORM PRODUKTION/PIANO/RT FEATURES co-production
intl. sales – KINOLOGY
BG distributor – BETA FILM
nominations:
Cannes – Competition
cast:
Vicky Krieps (Chris), Tim Roth (Tony), Mia Wasikowska (Amy), Anders Danielsen Lie (Joseph)
Fårö, the island off the coast of Sweden where Ingmar Bergman prepared
and shot many of his greatest films, has become a destination for
cinephiles. Chris, a young filmmaker, and her husband Tony, an older, more established director, come to pay homage to the master and to get some work done.
Writer-director Mia Hansen-Løve delicately observes the frustrations and
resentments building up in the couple – as if honoring Bergman's Scenes from a Marriage. But in an astonishing storytelling twist (shades of Persona), she transforms the film into a magical romantic-erotic labyrinth. Krieps and Roth convey the aches and pains of marital intimacy with effortless poignance and charm. Hansen-Løve's masterful storytelling reminds us that Bergman, caricatured as a poet of anguish, also was a genius of comedy.
Screenings:


Saturday, 20 November 2021, 17:00, Lumiere - BUY A TICKET
Monday, 22 November 2021, 18:15, Cinema House - BUY A TICKET
Tuesday, 23 November 2021, 19:00, G8
Thursday, 25 November 2021, 20:00, Vlaykova
Friday, 26 November 2021, 20:00, Odeon
Wednesday, 1 December 2021, 18:30, Euro Cinema

National Palace of Culture, Hall 1 – 12 leva
Reduced price for retired people
and students –
10 leva
THE BELL – monoperformance of Deyan Donkov –
30, 40, 50 leva
Reduced price – 20 leva

***
French Institute, Cultural Center G8, Euro Cinema – 10 leva
VR screenings – 15 leva
Reduced price – 8 leva
The Human Voice and movies from "Classic Pleasures" – 7 leva