TICKETS:
НДК Зала 1: 12 лв. Намаление за ученици, студенти и пенсионери – 10 лв.
Специални събития: Моята страст към киното – вечер на Стефан Вълдобрев. Цени на билетите: 20, 25, 30 лв.
Кино Люмиер, Дом на киното, Филмотечно кино "Одеон", Влайкова, Френски институт, Културен център G 8, Euro Cinema: 10 лв.Намаление за ученици, студенти и пенсионери – 8 лв.
Човешкият глас и Класически удоволствия: 7 лв. Намаление за ученици, студенти и пенсионери – 5 лв.
Билетен център НДК, София, площад "България" 1
Телефони: (+359 2) 916 63 68, 916 63 69
Билети онлайн в Електронен билетен център - НДК
VR мания. Билетът е за 45 минути гледане на произведения по избор на зрителя. Сеансите са на всеки 30 минути. Цена – 20 лв.
Passion
director, screenwriter and editor – Jean-Luc Godard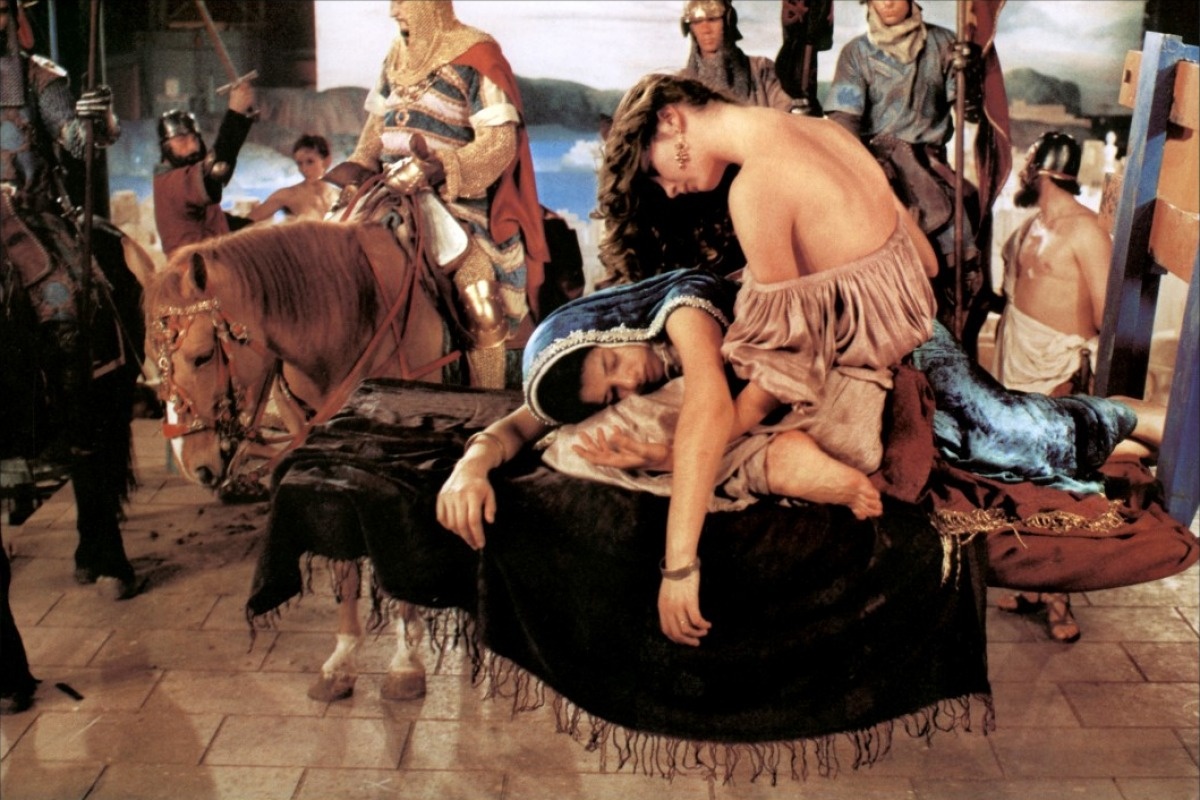 Trailer
Passion
France-Switzerland, 1982, 88 min.
director, screenwriter and editor – Jean-Luc Godard
producers – Armand Barbault, Catherine Lapoujade and Martine Marignac
camera – Raoul Coutard
production designers – Jean Bauer and Serge Marzolff
A SARA FILMS/SONIMAGE/SSR production
intl. sales – GAUMONT
awards and nominations:
Cannes – Award for best cinematography
3 nominations for "Cesar" – for best film, direction and cinematography
cast:
Isabelle Huppert (Isabelle), Hanna Schygulla (Hanna), Michel Piccoli (Michel Boulard), Jerzy Radziwilowicz (Jerzy)
Cinema and painting. Love and work. The characters bear the names of the actors themselves for a reason. Jerzy is a Polish director who is shooting a film in Switzerland containing a series of live recreations of well-known classical paintings (Rembrandt, Goya, Engr, Delacroix, El Greco, Watteau). He hires workers from a nearby factory as extras, including Isabelle. In the background of the film work, a love story develops between Jerzy and two of the workers, Isabelle and Hanna. A labour conflict between the factory owner and the workers ends in success for the latter. Lacking the financial means to continue working on the film, Jerzy returns to his native Poland, where the "Solidarity" struggle is just breaking out.
For this film, Godard again worked with his cinematographer from the 1960s, Raoul Coutard, known for his revolutionary innovations in the art of cinematography.
Screenings:


Sunday, 27 November 2022, 17:15, Lumiere - Buy a Ticket Online
Wednesday, 30 November 2022, 19:00, Institut Francais
Thursday, 1 December 2022, 18:00, Odeon
Saturday, 3 December 2022, 19:00, Cinema House - Buy a Ticket Online

Ticket Centre at National Palace of Culture, Sofia, 1, Bulgaria Square, T: +359 2 916 63 69
Lumiere, 1, Bulgaria Square, T: +359 2 916 6300
Cinema House, 37, Ekzarch Yosiff Str., T: +359 2 980 7838
Odeon, 1, Patriarch Evtimii Blvd, +359 2 989 24 69
Vlaykova, 11, Tsar Ivan Assen II Str, T: +359 892 22 68 68
French Institute, 3, Slaveykov Square, T: +359 2 937 79 22
Cultural Center G8, 8, Gladstone Str., T: +359 2 995 00 80
Euro Cinema, 17, Aleksandar Stamboliiski Blvd., T: +359 2 980 41 61

TICKETS:
National Palace of Culture Hall 1 – 14 leva
Reduced price – 12 leva
Lumiere, Cinema House, Odeon, Vlaykova, French Institute, Cultural Center G8, Euro Cinema – 12 leva
Reduced price – 10 leva
Classic Pleasures: 8 leva
Reduced price – 6 leva