Ticket Centre at National Palace of Culture, Sofia, 1, "Bulgaria" Square
Phones: (+359 2) 916 63 00; (+359 2) 916 64 00
Tickets online
|
АХ, ТОЗИ МЮЗИКЪЛ
|
ТАНЦ ФИЛМ ФЕСТ
|
TICKETS
|
What next?
|

Дерсу Узала
director – Akira Kurosawa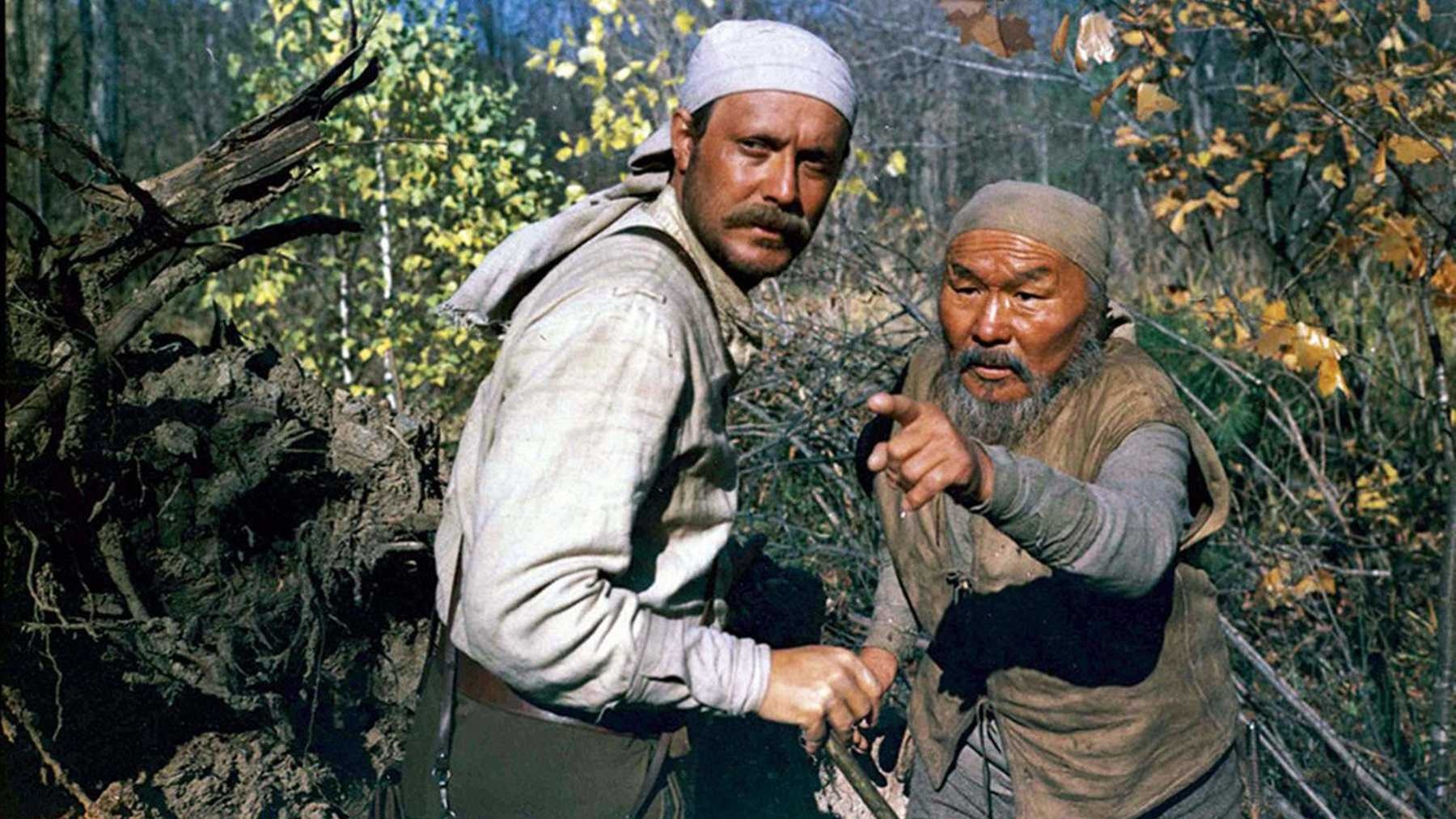 Trailer
USSR, 1975, 142 min
director – Akira Kurosawa
script – Akira Kurosawa and Yuri Nagibin
based on the diaries of the explorer Vladimir Arseniev
camera – Asakazu Nakai, Yuri Gantman and Fyodor Dobronravov
editor – Valentina Stepanova
music – Isaac Schwartz
art director – Yuri Raksha
A MOSFILM production
awards:
"Oscar" for foreign language film
cast:
Maksim Munzuk (Dersu Uzala), Yuri Solomin (Arseniev)
Young tsarist officer, send to exploration mission in the Siberian taiga, meets old hunter from a local tribe. Coming from two completely different worlds, the two men are cautiously drawn together, sharing the same dangers and emotions. This true friendship, born from the very essence of the nature, will last till the death of the old man.
Kurosawa's film fascinate the audience with the enchanting power of the mighty nature – its deep rhythm give the tempo of a meditation over life. The characters consort and exchange silences amidst the stillness. The tardiness is transformed into painful immersion of the connection between the human and its surrounding world.
Ticket Centre at National Palace of Culture, Sofia, 1, "Bulgaria" Square
Phones: (+359 2) 916 63 00; (+359 2) 916 64 00
Working time:
Monday - Friday: 09:00 - 20:30 h
Saturday & Sunday: 10:00 to 20:00 ч.