TICKETS:
НДК Зала 1: 12 лв. Намаление за ученици, студенти и пенсионери – 10 лв.
Специални събития: Моята страст към киното – вечер на Стефан Вълдобрев. Цени на билетите: 20, 25, 30 лв.
Кино Люмиер, Дом на киното, Филмотечно кино "Одеон", Влайкова, Френски институт, Културен център G 8, Euro Cinema: 10 лв.Намаление за ученици, студенти и пенсионери – 8 лв.
Човешкият глас и Класически удоволствия: 7 лв. Намаление за ученици, студенти и пенсионери – 5 лв.
Билетен център НДК, София, площад "България" 1
Телефони: (+359 2) 916 63 68, 916 63 69
Билети онлайн в Електронен билетен център - НДК
VR мания. Билетът е за 45 минути гледане на произведения по избор на зрителя. Сеансите са на всеки 30 минути. Цена – 20 лв.
Rise / En corps
director - Cédric Klapisch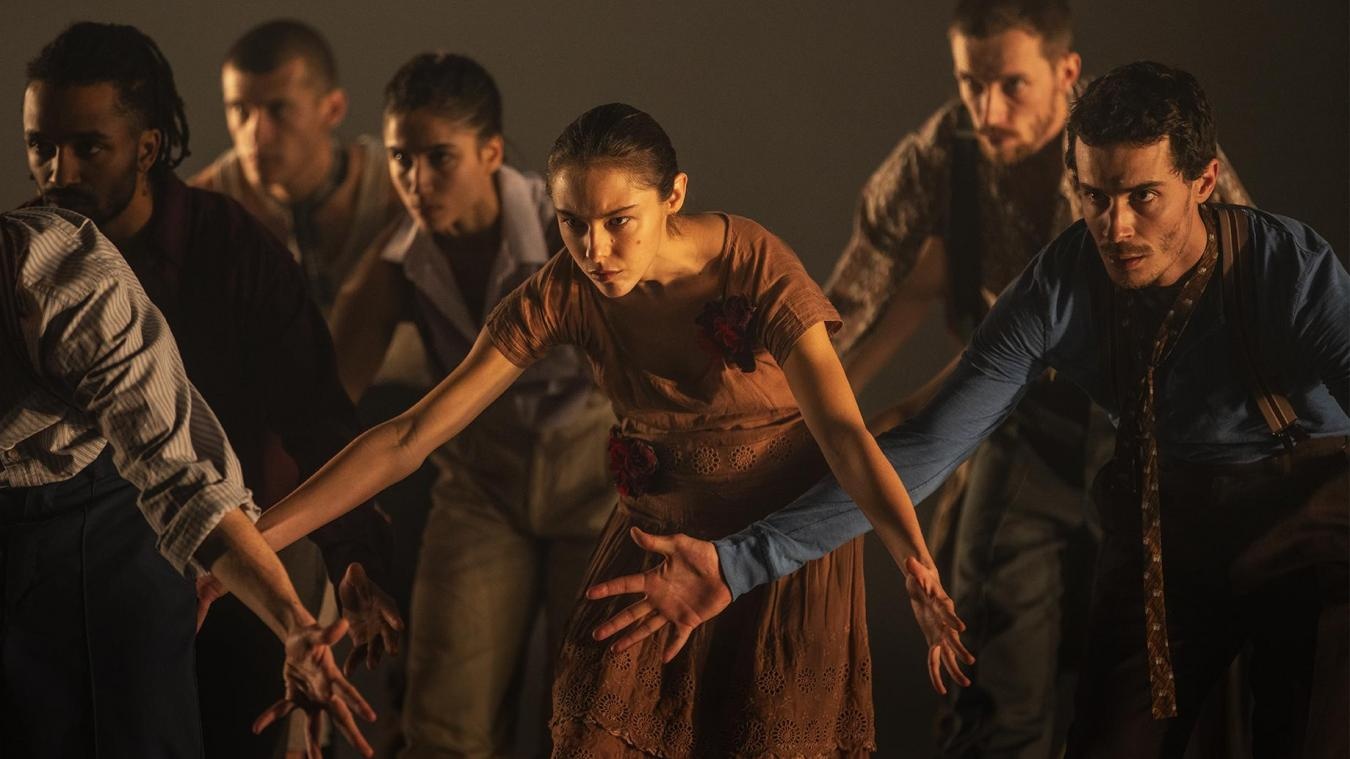 Trailer
Rise / En corps
France-Belgium, 2022, 117 min.
director - Cédric Klapisch
producers – Bruno Levy and Cédric Klapisch
script – Santiago Amigorena and Cédric Klapisch
camera – Alexis Kavyrchine
editor – Anne-Sophie Bion
music – Thomas Bangalter and Hofesh Shechter
production designer – Marie Cheminal
A CE QUI ME MEUT production
intl. sales – STUDIOCANAL
cast:
Marion Barbeau (Elise Gautier), Pio Marmai (Loic), Francois Civil (Yann), Denis Podalydes (Henri Gautier), Muriel Robin (Josiane) and Hofesh Shechter as himself
Ballerina Elise suffers two injuries at the same time: a devastating fall on stage that leaves her injured and unable to dance for up to two years, and her partner suddenly and humiliatingly breaking up with her for another dancer. Initially devastated, Elise slowly rebuilds her life while redirecting her efforts to contemporary dance in the troupe of real-life Israeli choreographer Hofesh Shechter, playing himself. In a star-making performance, Barbeau - a principal in the Paris Opera Ballet - proves every bit as talented an actress on screen as she is a dancer on stage.
Screenings:


Saturday, 19 November 2022, 19:00, Institut Francais
Sunday, 20 November 2022, 17:45, Odeon
Monday, 21 November 2022, 19:30, Vlaykova - Buy a Ticket Online
Saturday, 26 November 2022, 19:00, Lumiere - Buy a Ticket Online
Saturday, 3 December 2022, 14:00, Cinema House - Buy a Ticket Online

Ticket Centre at National Palace of Culture, Sofia, 1, Bulgaria Square, T: +359 2 916 63 69
Lumiere, 1, Bulgaria Square, T: +359 2 916 6300
Cinema House, 37, Ekzarch Yosiff Str., T: +359 2 980 7838
Odeon, 1, Patriarch Evtimii Blvd, +359 2 989 24 69
Vlaykova, 11, Tsar Ivan Assen II Str, T: +359 892 22 68 68
French Institute, 3, Slaveykov Square, T: +359 2 937 79 22
Cultural Center G8, 8, Gladstone Str., T: +359 2 995 00 80
Euro Cinema, 17, Aleksandar Stamboliiski Blvd., T: +359 2 980 41 61

TICKETS:
National Palace of Culture Hall 1 – 14 leva
Reduced price – 12 leva
Lumiere, Cinema House, Odeon, Vlaykova, French Institute, Cultural Center G8, Euro Cinema – 12 leva
Reduced price – 10 leva
Classic Pleasures: 8 leva
Reduced price – 6 leva