TICKETS:
НДК Зала 1: 12 лв. Намаление за ученици, студенти и пенсионери – 10 лв.
Специални събития: Моята страст към киното – вечер на Стефан Вълдобрев. Цени на билетите: 20, 25, 30 лв.
Кино Люмиер, Дом на киното, Филмотечно кино "Одеон", Влайкова, Френски институт, Културен център G 8, Euro Cinema: 10 лв.Намаление за ученици, студенти и пенсионери – 8 лв.
Човешкият глас и Класически удоволствия: 7 лв. Намаление за ученици, студенти и пенсионери – 5 лв.
Билетен център НДК, София, площад "България" 1
Телефони: (+359 2) 916 63 68, 916 63 69
Билети онлайн в Електронен билетен център - НДК
VR мания. Билетът е за 45 минути гледане на произведения по избор на зрителя. Сеансите са на всеки 30 минути. Цена – 20 лв.
Brother and Sister / Frère et soeur
director – Arnaud Desplechin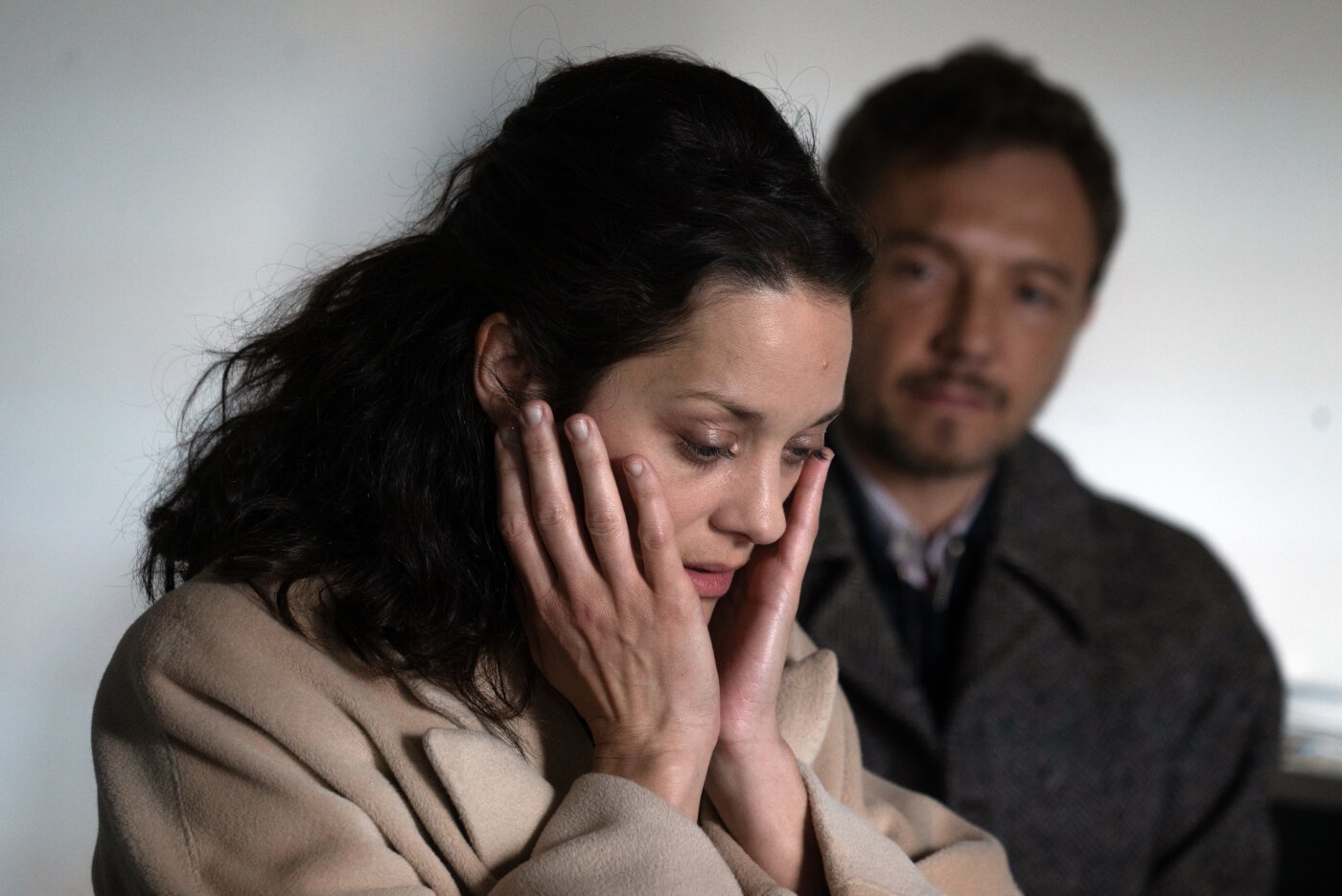 Trailer
Brother and Sister / Frère et soeur
France, 2022, 108 min.
director – Arnaud Desplechin
producer – Pascal Caucheteux
script – Julie Peyr and Arnaud Desplechin
camera – Irina Lubtchansky
editor – Laurence Briaud
music – Gregoire Hetzel
production designer – Toma Baqueni
An WHY NOT PRODS. production
intl. sales – WILD BUNCH
BG distributor – BETA FILM
nominations:
Cannes - Competition
cast:
Marion Cotillard (Alice Vuillard), Melvil Poupaud (Louis Vuillard), Golshifteh Farahani (Faunia), Patrick Timsit (Zwy)
Arnaud Desplechin returns with a powerful film about the buried feelings and unspoken words between siblings. Louis is a professor and poet, Alice is a famous theater actress. For years, she has hated her brother and no longer speaks to him. But they will be forced to meet again at their parents' bedside. Halfway between Bergman and Truffaut, Desplechin rethreads all of his favorite themes and confirms the scope of his talent. With immense grace, he crafts an accomplished drama about family secrets. Intense and luminous, Marion Cotillard offers what is probably one of her finest roles to date.
Screenings:


Friday, 18 November 2022, 19:00, Lumiere - Buy a Ticket Online
Sunday, 20 November 2022, 14:30, Euro Cinema
Tuesday, 22 November 2022, 20:00, Vlaykova - Buy a Ticket Online
Wednesday, 23 November 2022, 18:45, G8
Saturday, 26 November 2022, 17:30, Odeon
Sunday, 27 November 2022, 19:00, Institut Francais
Wednesday, 30 November 2022, 20:45, Cinema House - Buy a Ticket Online

Ticket Centre at National Palace of Culture, Sofia, 1, Bulgaria Square, T: +359 2 916 63 69
Lumiere, 1, Bulgaria Square, T: +359 2 916 6300
Cinema House, 37, Ekzarch Yosiff Str., T: +359 2 980 7838
Odeon, 1, Patriarch Evtimii Blvd, +359 2 989 24 69
Vlaykova, 11, Tsar Ivan Assen II Str, T: +359 892 22 68 68
French Institute, 3, Slaveykov Square, T: +359 2 937 79 22
Cultural Center G8, 8, Gladstone Str., T: +359 2 995 00 80
Euro Cinema, 17, Aleksandar Stamboliiski Blvd., T: +359 2 980 41 61

TICKETS:
National Palace of Culture Hall 1 – 14 leva
Reduced price – 12 leva
Lumiere, Cinema House, Odeon, Vlaykova, French Institute, Cultural Center G8, Euro Cinema – 12 leva
Reduced price – 10 leva
Classic Pleasures: 8 leva
Reduced price – 6 leva