TICKETS:
НДК Зала 1: 12 лв. Намаление за ученици, студенти и пенсионери – 10 лв.
Специални събития: Моята страст към киното – вечер на Стефан Вълдобрев. Цени на билетите: 20, 25, 30 лв.
Кино Люмиер, Дом на киното, Филмотечно кино "Одеон", Влайкова, Френски институт, Културен център G 8, Euro Cinema: 10 лв.Намаление за ученици, студенти и пенсионери – 8 лв.
Човешкият глас и Класически удоволствия: 7 лв. Намаление за ученици, студенти и пенсионери – 5 лв.
Билетен център НДК, София, площад "България" 1
Телефони: (+359 2) 916 63 68, 916 63 69
Билети онлайн в Електронен билетен център - НДК
VR мания. Билетът е за 45 минути гледане на произведения по избор на зрителя. Сеансите са на всеки 30 минути. Цена – 20 лв.
The Family / La Famiglia
director – Ettore Scola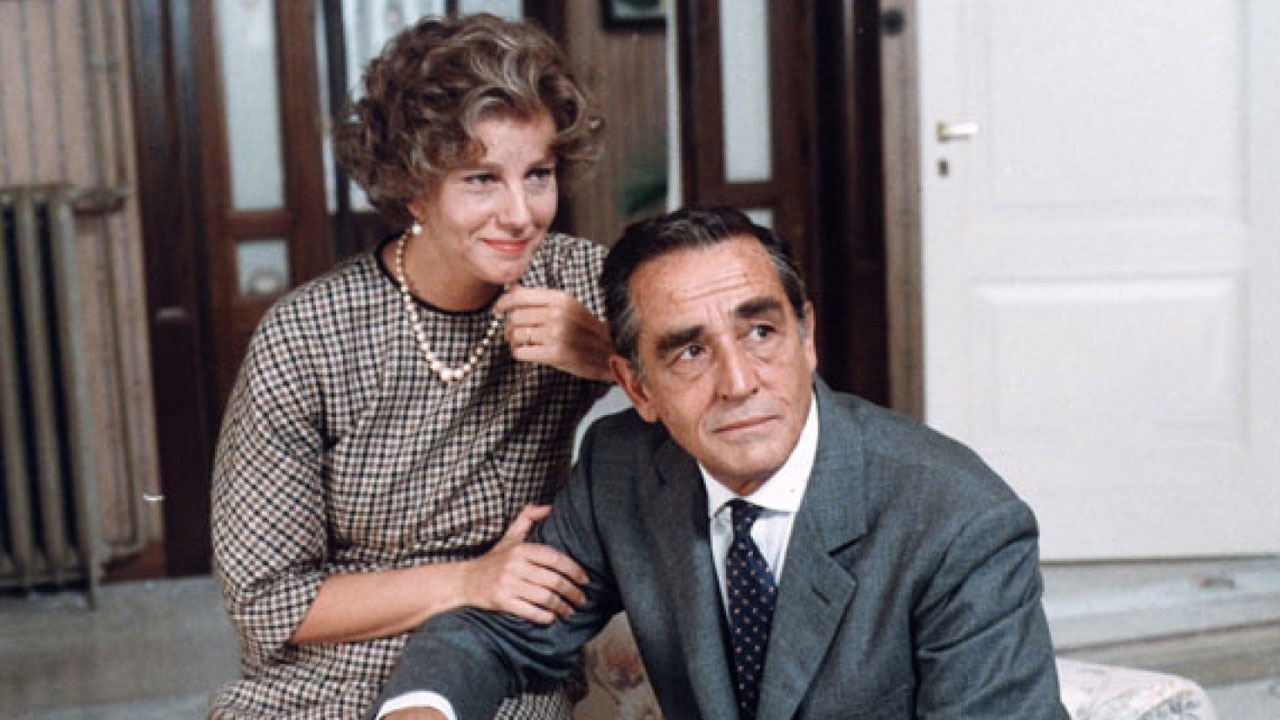 Trailer
The Family / La Famiglia
Italy-France, 1987, 137 min.
director – Ettore Scola
producer – Franco Committeri
script – Ruggero Maccari, Furio Scarpelli and Ettore Scola
camera – Ricardo Aronovich
editor – Francesco Malvestito
music – Armando Trovajoli
production designers – Cinzia Lo Fazio and Luciano Ricceri
costume designers – Gabriella Pescucci
A MASSFILM/CINECITTA production
intl. sales – FILMEXPORT GROUP
awards and nominations:
6 awards "David di Donatello" – for best film, direction, actor to Vittorio Gassman, script, editing and music
Cannes - Competition
Nomination for "Oscar" for foreign language film
5 nominations for "David di Donatello" – for best actress to Stefania Sandrelli, cinematography, production & costume design and sound
cast:
Vittorio Gassman (Carlo), Stefania Sandrelli (Beatrice), Fanny Ardant (Adriana), Jo Champa (Young Adriana), Cecila Dazzi (Young Beatrice), Andrea Occhipinti (Young Carlo), Ottavia Piccolo (Adelina), Philipe Noiret (Jean-Luc), Ricky Tognazzi (Paolino), Sergio Castellitto (Carletto)
Rome, the Prati Quarter, from 1907 to 1987. This is the period, in which the history of a middle class family is presented, through the memories of the already retired Carlo. It begins with his baptism as a little boy and ends with the celebration of his 80th birthday. We witness his growing together with his brother Giulio, his upbringing, how he became a parent and then grandparent.
Ettore Scola presents a film, which is not limited to show private events, although we never leave the family house, in which decades are passing, different people appears, ideas are confronted, love stories are happening. The family of Carlo can't hode nothing from the world, neither to oppose to the changing society. Scola, however, doesn't prefer to offer us just one point of view for interpretation and thus show us the complexity of individual life and of those social subject – the family, which in Italy still keep symbolic value beyond all the socio-economical and cultural transformations. Here Scola uses high-class cast, which unites the best of the generations, which has changed on the bog screen in Italian cinema. This is a portrait of the Italian society, seen from inside within one of those families, which the director observes with harsh look, but also with deep understanding.
Ticket Centre at National Palace of Culture, Sofia, 1, Bulgaria Square, T: +359 2 916 63 69
Lumiere, 1, Bulgaria Square, T: +359 2 916 6300
Cinema House, 37, Ekzarch Yosiff Str., T: +359 2 980 7838
Odeon, 1, Patriarch Evtimii Blvd, +359 2 989 24 69
Vlaykova, 11, Tsar Ivan Assen II Str, T: +359 892 22 68 68
French Institute, 3, Slaveykov Square, T: +359 2 937 79 22
Cultural Center G8, 8, Gladstone Str., T: +359 2 995 00 80
Euro Cinema, 17, Aleksandar Stamboliiski Blvd., T: +359 2 980 41 61

TICKETS:
National Palace of Culture Hall 1 – 14 leva
Reduced price – 12 leva
Lumiere, Cinema House, Odeon, Vlaykova, French Institute, Cultural Center G8, Euro Cinema – 12 leva
Reduced price – 10 leva
Classic Pleasures: 8 leva
Reduced price – 6 leva