***
НДК Зала 1: 12 лв. Намаление за ученици, студенти и пенсионери – 10 лв.
Специални събития: Моята страст към киното – вечер на Стефан Вълдобрев. Цени на билетите: 20, 25, 30 лв.
Кино Люмиер, Дом на киното, Филмотечно кино "Одеон", Влайкова, Френски институт, Културен център G 8, Euro Cinema: 10 лв.Намаление за ученици, студенти и пенсионери – 8 лв.
Human Voice and Classic Pleasures: BGN 7. Discount for pupils, students and pensioners - BGN 5.
Ticket Centre at National Palace of Culture, Sofia, 1, "Bulgaria" Square
Phone: (+359 2) 916 63 69
Tickets online
VR mania in Hall 4, National Palace of Culture. The ticket is for 45 minutes of viewing works of the viewer's choice. Sessions are every 30 minutes. Price - BGN 20.
The Last Bus
director – Gillies MacKinnon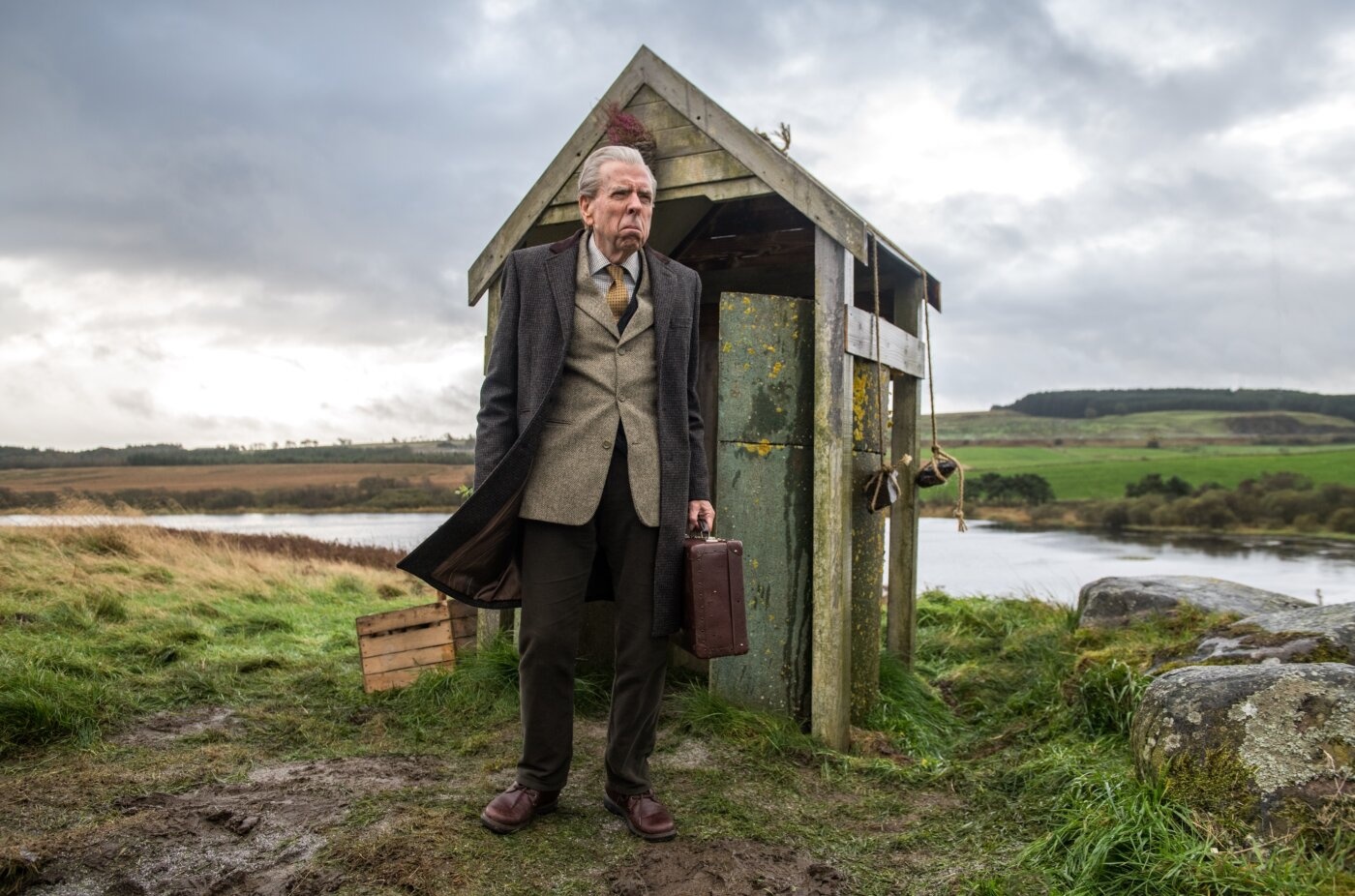 Trailer
The Last Bus
United Kingdom, 2021, 87 min
director – Gillies MacKinnon
producers – Roy Boulter and Sol Papadopoulos
script – Joe Ainsworth
camera – George Geddes
editor – Anne Sopel
music – Nick Lloyd Webber
production designer – Andy Harris
A HEAD GEAR FILMS/METROL TECHNOLOGY/KREO FILMS production
intl. sales – CELSIUS ENTERTAINMENT
awards:
Bari – Award for best actor to Timothy Spall
cast:
Timothy Spall (Tom), Phyllis Logan (Mary), Grace Calder (Fran)
After the death of his beloved wife, retired Tom decides to set out on a long journey. Carrying the ashes of the deceased in a small suitcase, he sets off from the northernmost point of Scotland to Land's End in the south of England – the place where they first met. Tom makes the entire journey on public busses where he meets so many different people who share his story that he soon becomes a national celebrity. The road movie The Last Bus tells the heart-warming story of an ordinary man who embarks on a nostalgic journey, yet experiences many new and enriching encounters along the way. The perfect stage for legendary British character actor Timothy Spall.
Screenings:


Wednesday, 24 November 2021, 18:00, Lumiere - BUY A TICKET
Saturday, 27 November 2021, 17:00, Cinema House - BUY A TICKET
Tuesday, 30 November 2021, 20:15, Odeon

National Palace of Culture, Hall 1 – 12 leva
Reduced price for retired people
and students –
10 leva
THE BELL – monoperformance of Deyan Donkov –
30, 40, 50 leva
Reduced price – 20 leva

***
French Institute, Cultural Center G8, Euro Cinema – 10 leva
VR screenings – 15 leva
Reduced price – 8 leva
The Human Voice and movies from "Classic Pleasures" – 7 leva