***
НДК Зала 1: 12 лв. Намаление за ученици, студенти и пенсионери – 10 лв.
Специални събития: Моята страст към киното – вечер на Стефан Вълдобрев. Цени на билетите: 20, 25, 30 лв.
Кино Люмиер, Дом на киното, Филмотечно кино "Одеон", Влайкова, Френски институт, Културен център G 8, Euro Cinema: 10 лв.Намаление за ученици, студенти и пенсионери – 8 лв.
Human Voice and Classic Pleasures: BGN 7. Discount for pupils, students and pensioners - BGN 5.
Ticket Centre at National Palace of Culture, Sofia, 1, "Bulgaria" Square
Phone: (+359 2) 916 63 69
Tickets online
VR mania in Hall 4, National Palace of Culture. The ticket is for 45 minutes of viewing works of the viewer's choice. Sessions are every 30 minutes. Price - BGN 20.
Sisters / Soeurs
director – Yamina Benguigui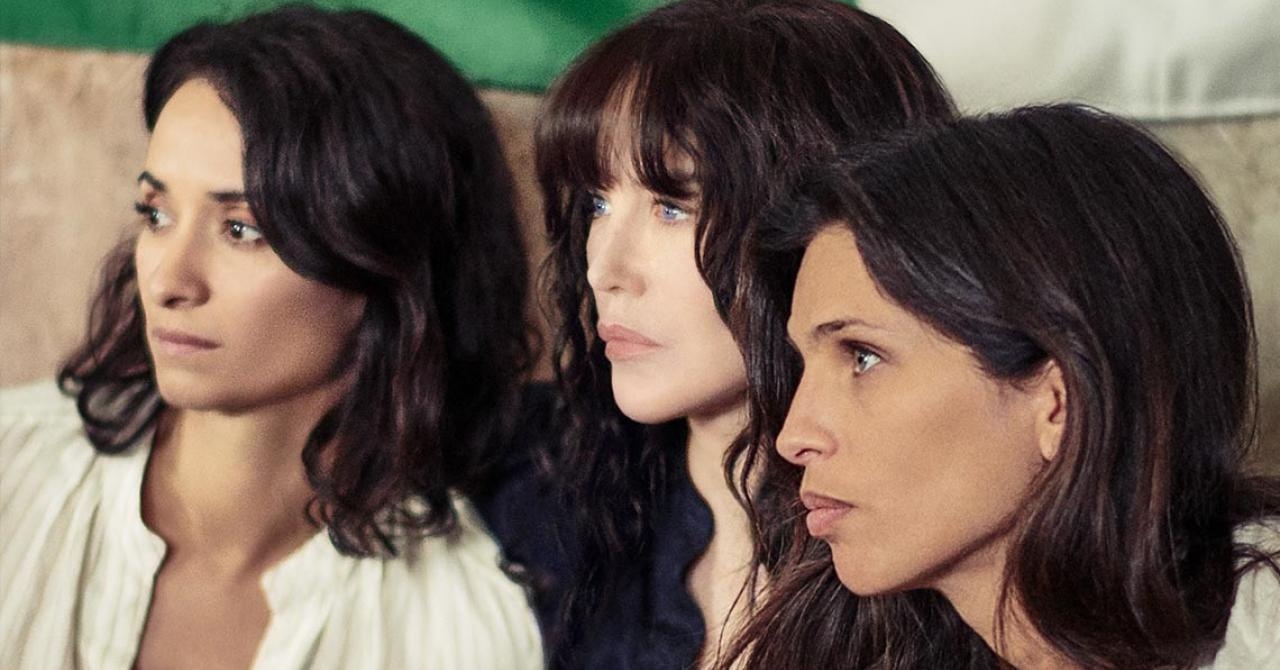 Trailer
Sisters / Soeurs
France, 2021, 99 min
director – Yamina Benguigui
producer – Philippe Dupuis-Mendel
script – Abdel Raouf Dafri and Yamina Benguigui
camera – Antoine Roch
editors – Nadia Ben Rachid and Sercan Sezgin
music – Amin Bouhafa
A BANDITS/ELEMIAH/STUDIOCANAL production
intl. sales – STUDIOCANAL
BG distributor – BETA FILM
cast:
Isabelle Adjani (Zorah), Rashida Brakni (Djamila), Maiwenn (Norah), Fattouma Bouamari (Leila, the Mother), Hafsia Herzi (Farah/Leila at 22)
For thirty years, French-Algerian sisters Zorah, Norah and Djamila have been living in the hope of finding their brother Rheda, abducted by their father, and hidden in newly decolonised Algeria. Their relationship is shaken when Zorah, the eldest sister, decides to write a play based on the traumatising events of their childhood that haunted them their whole life. But when they learn that their father is dying, the three sisters decide to go to Algeria to seize their last opportunity to have him reveal where their brother is. When the past catches up, the three sisters have no choice but to put their differences aside.
Screenings:


Saturday, 27 November 2021, 19:00, Institut Francais
Tuesday, 30 November 2021, 20:00, Lumiere - BUY A TICKET
Wednesday, 1 December 2021, 20:00, Odeon

National Palace of Culture, Hall 1 – 12 leva
Reduced price for retired people
and students –
10 leva
THE BELL – monoperformance of Deyan Donkov –
30, 40, 50 leva
Reduced price – 20 leva

***
French Institute, Cultural Center G8, Euro Cinema – 10 leva
VR screenings – 15 leva
Reduced price – 8 leva
The Human Voice and movies from "Classic Pleasures" – 7 leva