***
НДК Зала 1: 12 лв. Намаление за ученици, студенти и пенсионери – 10 лв.
Специални събития: Моята страст към киното – вечер на Стефан Вълдобрев. Цени на билетите: 20, 25, 30 лв.
Кино Люмиер, Дом на киното, Филмотечно кино "Одеон", Влайкова, Френски институт, Културен център G 8, Euro Cinema: 10 лв.Намаление за ученици, студенти и пенсионери – 8 лв.
Human Voice and Classic Pleasures: BGN 7. Discount for pupils, students and pensioners - BGN 5.
Ticket Centre at National Palace of Culture, Sofia, 1, "Bulgaria" Square
Phone: (+359 2) 916 63 69
Tickets online
VR mania in Hall 4, National Palace of Culture. The ticket is for 45 minutes of viewing works of the viewer's choice. Sessions are every 30 minutes. Price - BGN 20.
Womanlight / Clair de femme
director and screenwriter – Costa-Gavras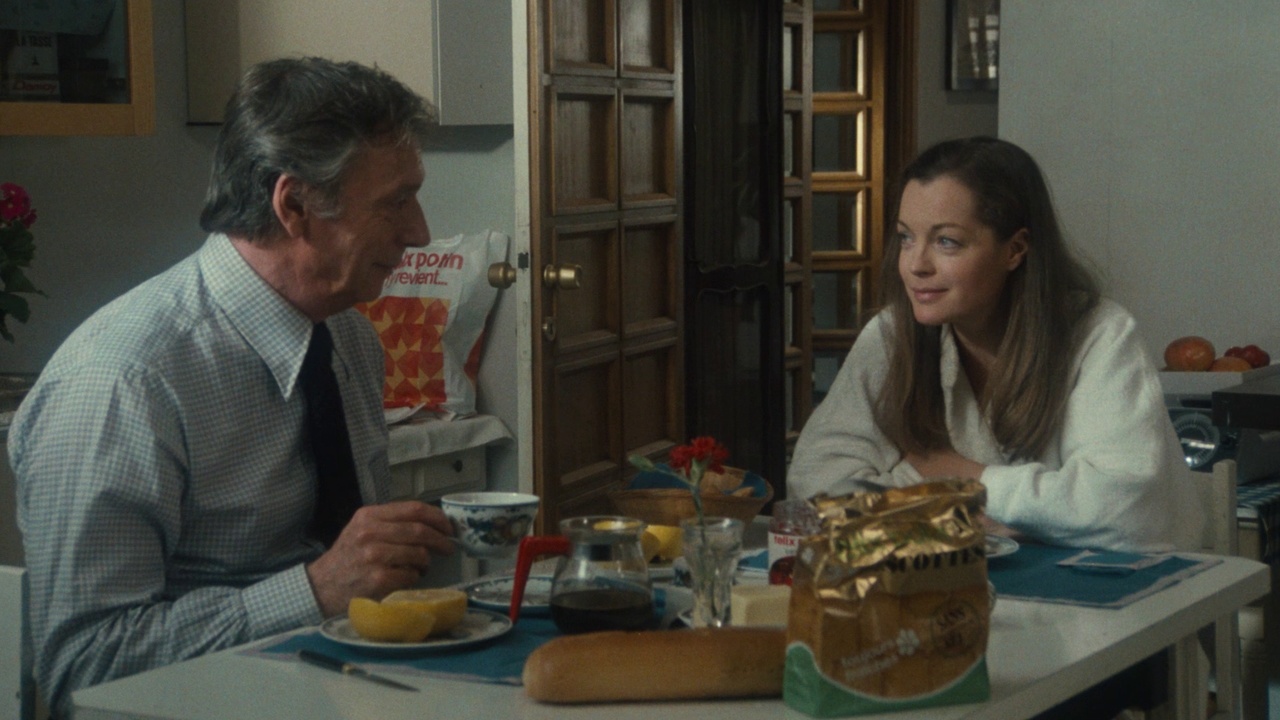 Trailer
Womanlight / Clair de femme
France-Italy-West Germany, 1979, 98 min
director and screenwriter – Costa-Gavras
based on the novel by Romain Gary
producers – Georges-Alain Vuille and Mauro Berardi
camera – Ricardo Aronovich
editor – Francoise Bonnot
music – Jean Musy
production designers – Mario Chiari and Eric Simon
A LES FILMS CORONA/SOCIETE DES FILMS GIBE/PARVA CINEMATOGRAFICA/JANUS FILMPRODUKTION co-production
awards and nominations:
"Cesar" for sound
Venice – Competition
3 nominations for "Cesar" – for best film, direction and actress to Romy Schneider
cast:
Yves Montand (Michel Follin), Romy Schneider (Lydia Tovalski), Romolo Valli (Galba), Lila Kedrova (Sonia Tovalski), Heinz Bennent (Georges), Roberto Benigni (The Bartender), Catherine Allegret (prostitute)
Costa-Gavras leaves shortly the themes of the politically engaged cinema, to adapt the novel by Romain Gary about the emotional drama of two separate souls. Michel roams around Paris, while his seriously ill wife chooses to finish her sufferings. On the street he meets Lydia, who has lost her daughter 6 months ago in a car crash…
Yves Montand is dazzling in his mental suffering and painful awareness of the situation. Romy Schneider is captivating as tired woman, devastated by her loss and the alienation in her family. The whole film happens just in one night and creates the feeling that we are part of a dark dream, on the verge between reality and the abyss of depression. A deeply touching experience.
Screenings:


Saturday, 20 November 2021, 15:30, Vlaykova
Sunday, 21 November 2021, 15:00, Lumiere - BUY A TICKET
Tuesday, 23 November 2021, 19:00, Institut Francais
Saturday, 27 November 2021, 14:30, Euro Cinema
Monday, 29 November 2021, 19:00, G8
Tuesday, 30 November 2021, 17:00, Cinema House - BUY A TICKET
Wednesday, 1 December 2021, 18:00, Odeon

National Palace of Culture, Hall 1 – 12 leva
Reduced price for retired people
and students –
10 leva
THE BELL – monoperformance of Deyan Donkov –
30, 40, 50 leva
Reduced price – 20 leva

***
French Institute, Cultural Center G8, Euro Cinema – 10 leva
VR screenings – 15 leva
Reduced price – 8 leva
The Human Voice and movies from "Classic Pleasures" – 7 leva