Ticket Centre at National Palace of Culture, Sofia, 1, "Bulgaria" Square
Phones: (+359 2) 916 63 00; (+359 2) 916 64 00
Tickets online
Tea with the Dames
director – Roger Michell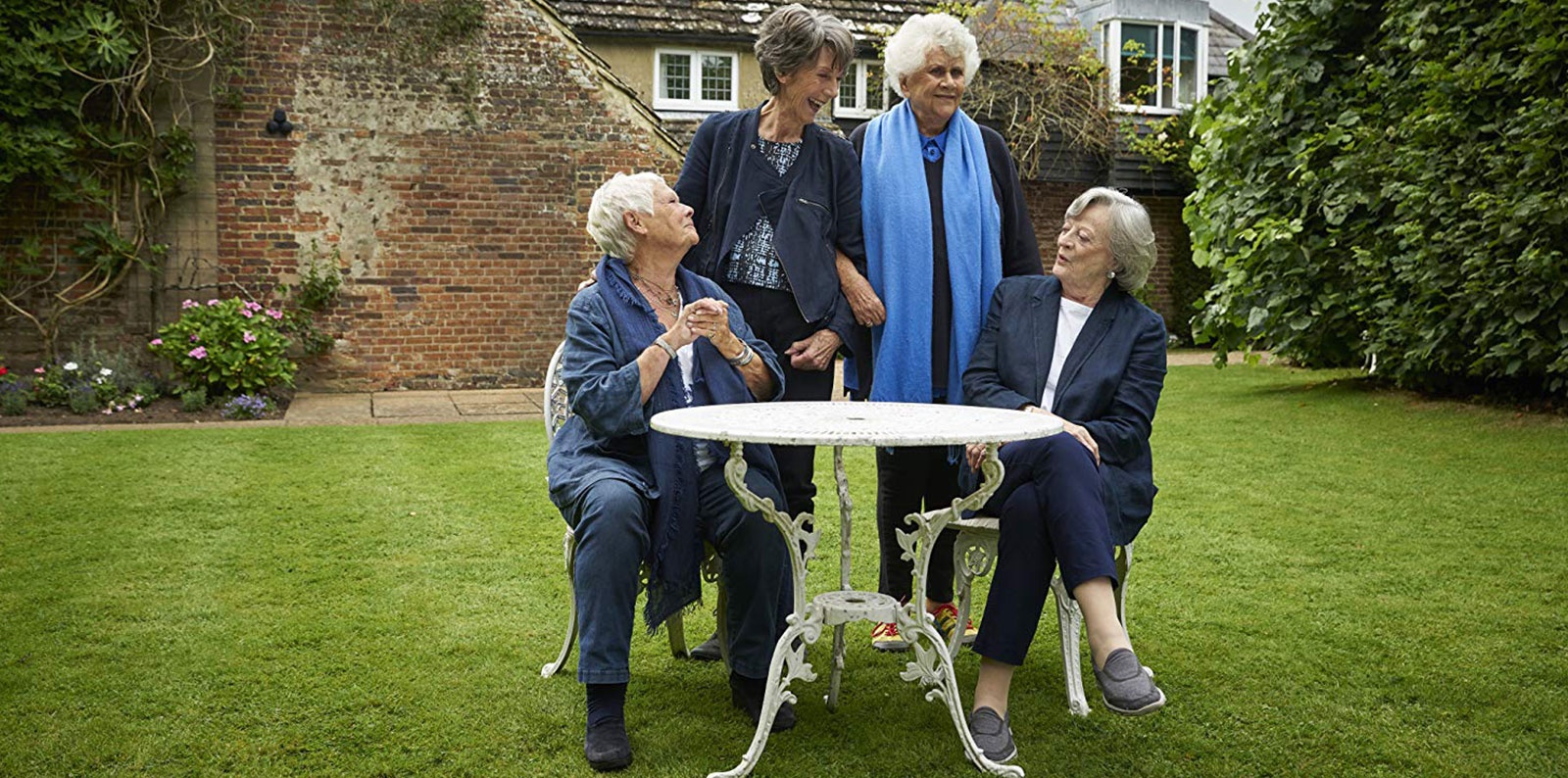 Trailer
United Kingdom, 2018, 84 min, documentary
director – Roger Michell
producer – Karen Steyn
camera – Eben Bolter
editor – Joanna Crickmay
A FIELD DAY PRODUCTION/THE DAMES PRODUCTION production
intl. sales – KEW MEDIA
with:
Maggie Smith, Judi Dench, Joan Plowright, Eileen Atkins
Sixty years ago, seismic changes ripped through the cultural establishment and, together with music and fashion, British theatre experienced an explosion of creativity and talent, the impact of which was felt around the world and is still tangible today.
Pivotal to these creative and social shifts were a group of young actresses including Eileen Atkins, Judi Dench, Joan Plowright and Maggie Smith. All have received Damehoods in recognition of their outstanding contributions to the acting profession.
Directed by Roger Michell, Nothing Like a Dame invites you to spend time with these icons as they talk about their lives now and then: their experience in theatre, TV and cinema and the memories they have from when they were bright young things right up to the present day – as they look back with the wisdom of their years. And they doing it exceptionally funny, inimitably, just as only great actresses can.
"I can't for the life of me think of any other documentary in which I have laughed pretty much all the way through."
Peter Bradshaw, The Guardian
Screenings:
Saturday, 16 November 2019, 18:30, Odeon
Saturday, 23 November 2019, 16:45, Lumiere Lidl -
Buy a ticket online
Sunday, 24 November 2019, 18:00, Cinema House -
Buy a ticket online
Ticket Centre at National Palace of Culture, Sofia, 1, "Bulgaria" Square
Phones: (+359 2) 916 63 00; (+359 2) 916 64 00
Working time:
Monday - Friday: 09:00 - 20:30 h
Saturday & Sunday: 10:00 to 20:00 ч.