***
НДК Зала 1: 12 лв. Намаление за ученици, студенти и пенсионери – 10 лв.
Специални събития: Моята страст към киното – вечер на Стефан Вълдобрев. Цени на билетите: 20, 25, 30 лв.
Кино Люмиер, Дом на киното, Филмотечно кино "Одеон", Влайкова, Френски институт, Културен център G 8, Euro Cinema: 10 лв.Намаление за ученици, студенти и пенсионери – 8 лв.
Human Voice and Classic Pleasures: BGN 7. Discount for pupils, students and pensioners - BGN 5.
Ticket Centre at National Palace of Culture, Sofia, 1, "Bulgaria" Square
Phone: (+359 2) 916 63 69
Tickets online
VR mania in Hall 4, National Palace of Culture. The ticket is for 45 minutes of viewing works of the viewer's choice. Sessions are every 30 minutes. Price - BGN 20.
The Duke
director – Roger Michell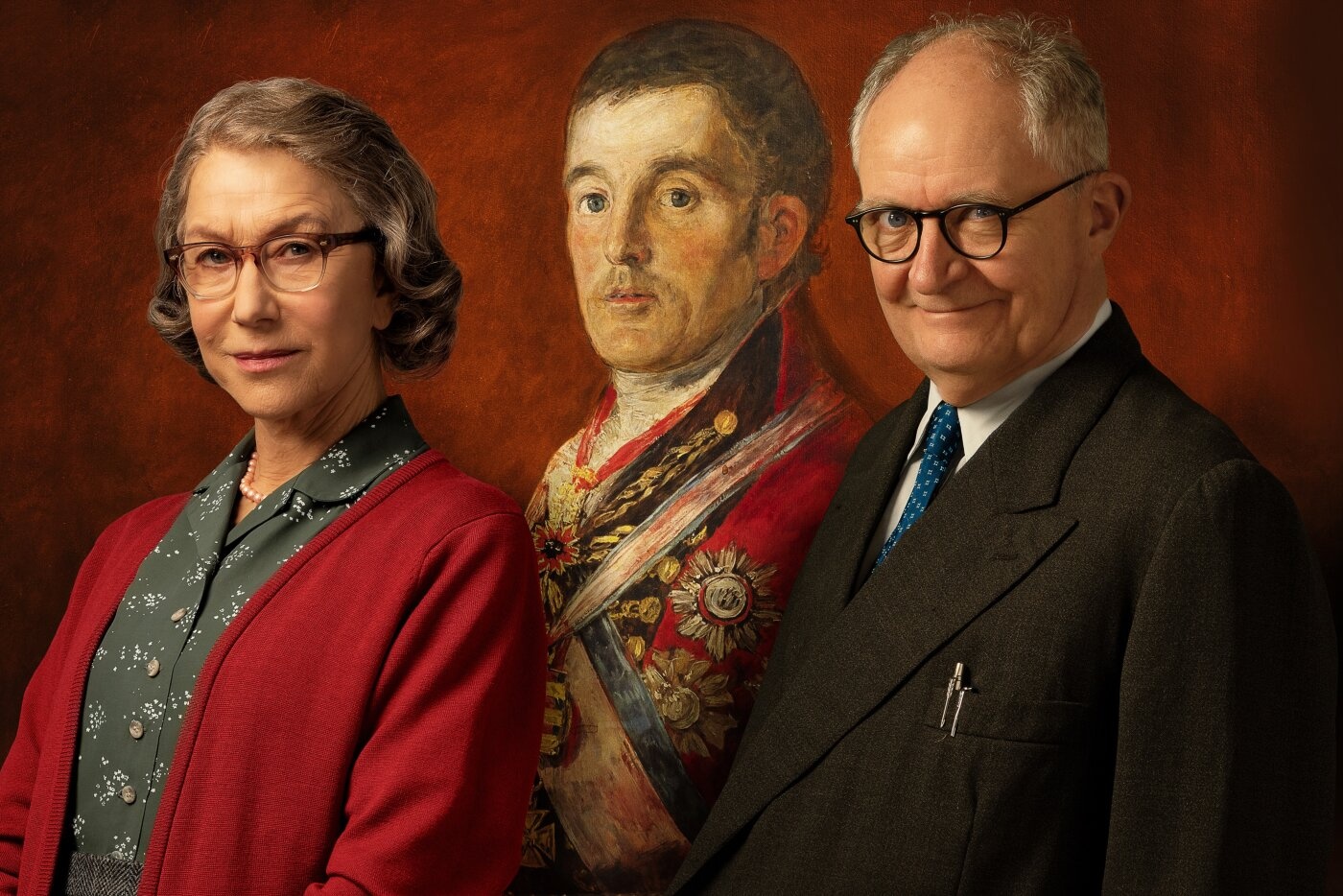 Trailer
The Duke
United Kingdom, 2020, 96 min
director – Roger Michell
producer – Nicky Bentham
script – Richard Bean and Clive Coleman
camera – Mike Eley
editor – Kristina Hetherington
music – George Fenton
production designer – Kristian Milsted
costume designer – Dinah Collin
A PATHE UK/INGENIOUS MEDIA/SCREEN YORKSHIRE/NEON FILMS/
GREAT BISONE PRODS. production
intl. sales – PATHE
print – PARK CIRCUS
festivals:
Venice – Out of Competition
cast:
Jim Broadbent (Kempton Bunton), Helen Mirren (Dorothy Bunton), James Wilby (Judge Aarvold), Matthew Goode (Jeremy Hutchinson), Fionn Whitehead (Jackie Bunton)
This most delightful heist movie is set back in 1961, and follows Kempton Bunton, a rebellious failed writer who never misses a chance to challenge authority. His biggest source of outrage: obligatory TV license fees which do not spare the elderly or aging war veterans. Out of work, with his writing dismissed and rejected by the literary gatekeepers, he devises a plan: to ransom a famous artwork, Goya's "The Duke of Wellington," for funds to buy some BBC for his fellow vets.
The comedy master Roger Michell (Notting Hill), who had died unexpectedly in September on age of 65, transforms an oddball true story into a celebration of the foundational power of family and of finding one's voice (it's a glorious moment, indeed, when Bunton finally gets his moment in front of the cameras). Jim Broadbent carries the film with cheery charisma, Helen Mirren is his put-upon and justifiably impatient wife and Michell guides the proceedings with both a light touch and attention to what's really at stake: a permanent underclass quietly fighting daily battles for its dignity.
Screenings:


Wednesday, 24 November 2021, 18:30, Cinema House - BUY A TICKET
Sunday, 28 November 2021, 18:00, Vlaykova
Monday, 29 November 2021, 18:30, Euro Cinema
Tuesday, 30 November 2021, 18:00, Lumiere - BUY A TICKET
Thursday, 2 December 2021, 20:15, Odeon

National Palace of Culture, Hall 1 – 12 leva
Reduced price for retired people
and students –
10 leva
THE BELL – monoperformance of Deyan Donkov –
30, 40, 50 leva
Reduced price – 20 leva

***
French Institute, Cultural Center G8, Euro Cinema – 10 leva
VR screenings – 15 leva
Reduced price – 8 leva
The Human Voice and movies from "Classic Pleasures" – 7 leva