***
НДК Зала 1: 12 лв. Намаление за ученици, студенти и пенсионери – 10 лв.
Специални събития: Моята страст към киното – вечер на Стефан Вълдобрев. Цени на билетите: 20, 25, 30 лв.
Кино Люмиер, Дом на киното, Филмотечно кино "Одеон", Влайкова, Френски институт, Културен център G 8, Euro Cinema: 10 лв.Намаление за ученици, студенти и пенсионери – 8 лв.
Human Voice and Classic Pleasures: BGN 7. Discount for pupils, students and pensioners - BGN 5.
Ticket Centre at National Palace of Culture, Sofia, 1, "Bulgaria" Square
Phone: (+359 2) 916 63 69
Tickets online
VR mania in Hall 4, National Palace of Culture. The ticket is for 45 minutes of viewing works of the viewer's choice. Sessions are every 30 minutes. Price - BGN 20.
The Good Boss / El buen patrón
director and screenwriter – Fernando Leon de Aranoa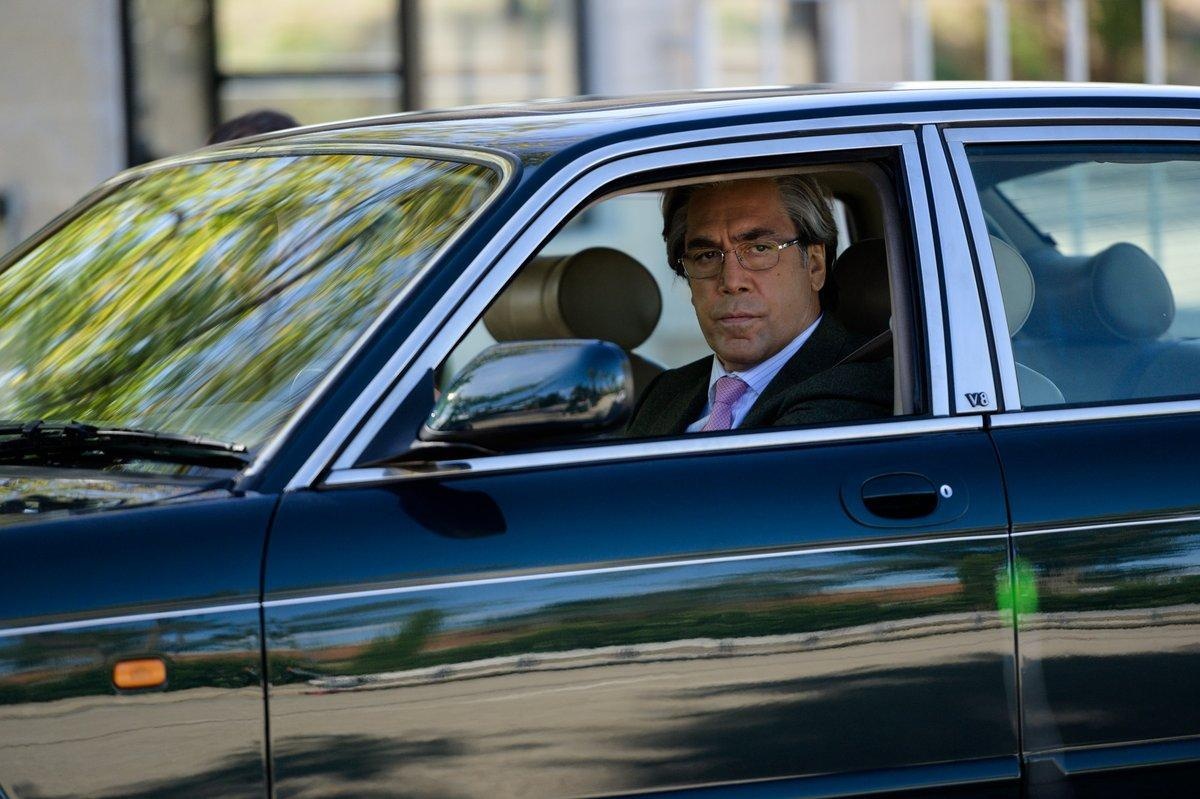 Trailer
The Good Boss / El buen patrón
Spain, 2021, 120 min
director and screenwriter – Fernando Leon de Aranoa
producers – Jaume Roures and Fernando Leon de Aranoa
camera – Pau Esteve Birba
editor – Vanessa Marimbert
music – Zeltia Montes
A THE MEDIAPRO STUDIO/REPOSADO production
intl. sales – MK2
BG distributor – BETA FILM
nominations:
San Sebastian – Competition
cast:
Javier Bardem (Blanco), Almudena Amor (Liliana), Manolo Solo, Oscar de la Fuente, Sonia Almarcha, Celso Bugallo
'Hard Work, Balance, Loyalty' are the values proudly inscribed on the walls of successful industrial scales company Basculas Blanco. Boss and community bigwig Blanco (Bardem) promotes himself as a father figure to his staff-as-family. However, just as his factory is shortlisted for a local business award, Blanco quickly turns abusive parent while having to firefight potential catastrophes – a sacked employee's public protest, his right-hand man's marital breakdown, his own misjudged fling with an intern. His devious, desperate schemes generate the film's escalating, wickedly black humour. Wonderful, too, to see Bardem centre stage again, embodying the toxic Blanco, whose mentality continues to make the modern corporate world so fertile a country for rich old men.
Screenings:


Sunday, 21 November 2021, 19:00, Hall 1 - BUY A TICKET
Monday, 22 November 2021, 20:30, Cinema House - BUY A TICKET
Tuesday, 23 November 2021, 18:30, Euro Cinema
Wednesday, 24 November 2021, 20:00, Vlaykova
Saturday, 27 November 2021, 17:15, Odeon
Sunday, 28 November 2021, 16:30, G8

National Palace of Culture, Hall 1 – 12 leva
Reduced price for retired people
and students –
10 leva
THE BELL – monoperformance of Deyan Donkov –
30, 40, 50 leva
Reduced price – 20 leva

***
French Institute, Cultural Center G8, Euro Cinema – 10 leva
VR screenings – 15 leva
Reduced price – 8 leva
The Human Voice and movies from "Classic Pleasures" – 7 leva