Ticket Centre at National Palace of Culture, Sofia, 1, "Bulgaria" Square
Phones: (+359 2) 916 63 00; (+359 2) 916 64 00
Tickets online
The Sicilian Clan / Le Clan des Siciliens
director – Henri Verneuil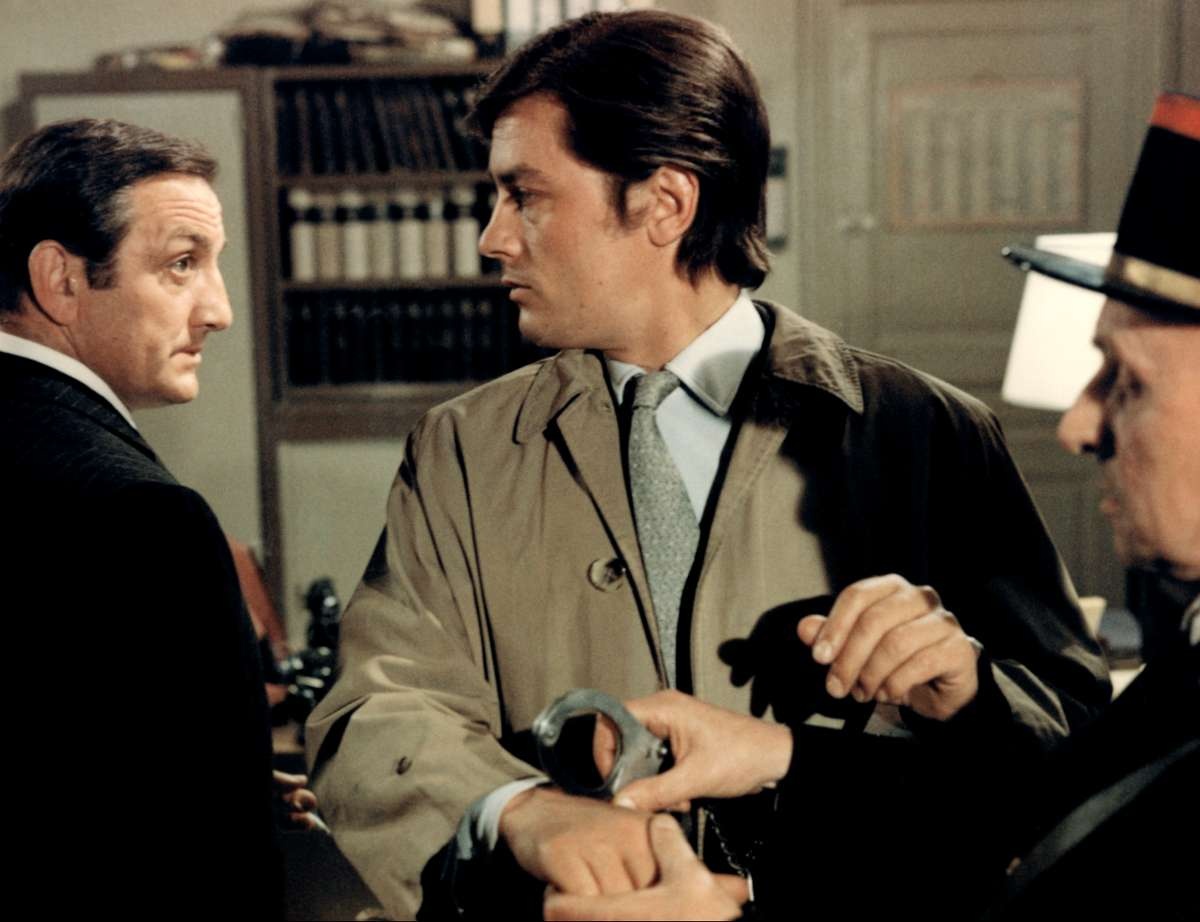 Trailer
France, 1969, 115 min
director – Henri Verneuil
script – Henri Verneuil, Jose Giovanni and Pierre Pelegri
based on the novel by Auguste Le Breton
camera – Henri Decae
editor – Pierre Gillette
music – Ennio Morricone
art director – Jacques Saulnier
A LES PRODUCTIONS FOX EUROPA/LES FILMS DU SIECLE production
intl. sales – TWENTIETH CENTURY FOX
cast:
Jean Gabin (Vittorio Manalese), Alain Delon (Roger Sartet), Lino Ventura (Commissioner Le Goff), Irina Demick (Jeanne Manalese), Amedeo Nazzari (Tony Nicosia), Leopoldo Trieste (Turi)
The presence of Gabin as an Italian patriarch, the class of Delon as revengeful mafioso, the simplicity of Ventura as tenacious cop and one of the mosyt beautiful score in the history of cinema make The Sicilian Clan quintessential French crime movie.
Vittorio Manalese – head of the Sicilian clan, organise the escape of the gangster Roger Sartet, who will help him to make a daring heist. This film brings together genius director, capable to create favorable atmosphere for mixing of spectacle and art, three sacred film legends, who work together (not against each other) and a composer, who has extracted the essence of the cinema in its score. Many consider Henri Verneuil as "the most American among French directors". And this reach its full meaning, when we watch The Sicilian Clan – adequate budget, clear purposes and careful avoidance of rhythm gaps. All is on display for winning the audience, thirsty for strong emotions, not to miss some erotic (the love scene, shot behind a rock, is simply great!).
Screenings:
Saturday, 16 November 2019, 13:30, Lumiere Lidl -
Buy a ticket online
Tuesday, 26 November 2019, 19:00, Institut Francais
Thursday, 28 November 2019, 18:15, Odeon
Ticket Centre at National Palace of Culture, Sofia, 1, "Bulgaria" Square
Phones: (+359 2) 916 63 00; (+359 2) 916 64 00
Working time:
Monday - Friday: 09:00 - 20:30 h
Saturday & Sunday: 10:00 to 20:00 ч.